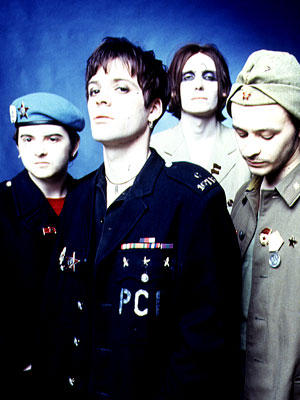 Manic Street Preachers
are a Welsh alternative rock band, formed in 1986 in Blackwood and consisting of James Dean Bradfield (lead vocals, lead guitar), Nicky Wire (bass guitar, lyrics) and Sean Moore (drums). They are often colloquially known as
"The Manics"
, or simply,
"Manics"
. Originally a quartet, the band became a trio when primary lyricist and rhythm guitarist Richey Edwards disappeared on 1st February 1995. Their early combination of androgynous glam imagery and critical social lyrics about
"culture, alienation, boredom and despair"
gained them a loyal following and cult status. Following Edwards' disappearance, Bradfield, Moore and Wire persisted with Manic Street Preachers, and went on to gain critical and commercial success, becoming one of Britain's premier rock bands. The band's later albums retained a leftist politicisation and intellectual lyrical style while adopting a broader alternative rock sound. Altogether, they have garnered eleven Top 10 albums, fifteen Top 10 singles and have reached No. 1 on the UK charts three times—with their 1998
This Is My Truth Tell Me Yours
album, the 1998
"If You Tolerate This Your Children Will Be Next"
single and the 2000
"The Masses Against the Classes"
single. (more on
wikipedia
)
Links To Peel 
Peel played the band's debut single in 1989 and in an interview with Chris Burke from MusicRadar, drummer Sean Moore described how the group sent off their record to radio stations, journalists and A&R departments:
"We sent our seven-inch vinyls off to radio stations and A&R departments and journalists that we thought might have some affinity with what we were trying to do. We had a play on John Peel, I don't think he particularly liked it but he played it because we'd achieved making a vinyl record and sent it in, and it opened the door then, people pricked up their ears."[1]
Peel continued playing some of the band's material until the end of the 90's. In 1996 Peel's listeners voted A Design For Life at #42 in the 1996 Festive Fifty. A year later he played the band's first ever debut B-side single Tennessee on his show.
Because their first album sounded in places much more like hard / heavy rock than the music usually favoured by Peel - it was intended, largely unsuccessfully, to win over Guns N' Roses fans with its sound, while its lyrics were a sub-Marxist dissection of that style of rock music, its appeal and social role - they recorded a session at that point for Tommy Vance (without ever recording a Peel session) and were also played by Alan Freeman.
Festive Fifty Entries
Live
Everything Must Go
You're Tender And You're Tired
No Surface All Feeling
Motorcycle Emptiness
Prologue To History
Motown Junk
Other Shows Played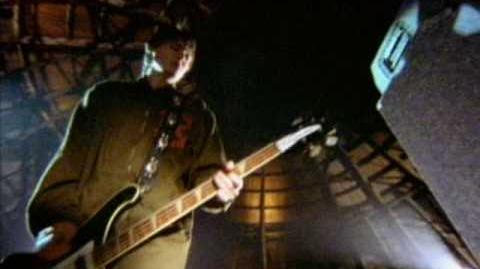 (The list below was compiled only from the database of this site and 
Lorcan's Tracklistings Archive
and is incomplete. Please add further information if known.)
1990
1991
1996
1997
1999
External Links
Community content is available under
CC-BY-SA
unless otherwise noted.