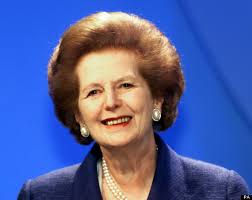 Margaret Hilda Thatcher
, Baroness Thatcher, LG OM PC FRS (née Roberts, 13 October 1925 – 8 April 2013), was the Prime Minister of the United Kingdom from 1979 to 1990 and the Leader of the Conservative Party from 1975 to 1990. She was the longest-serving British Prime Minister of the 20th century and is the only woman to have held the office. A Soviet journalist dubbed her the
"Iron Lady"
, a nickname that became associated with her uncompromising politics and leadership style. As Prime Minister, she implemented policies that have come to be known as Thatcherism. Originally a research chemist before becoming a barrister, Thatcher was elected Member of Parliament (MP) for Finchley in 1959. Edward Heath appointed her Secretary of State for Education and Science in his 1970 government. In 1975, Thatcher defeated Heath in the Conservative Party leadership election to become Leader of the Opposition and became the first woman to lead a major political party in the United Kingdom. She became Prime Minister after winning the 1979 general election. (read more on
wikipedia
)
Links To Peel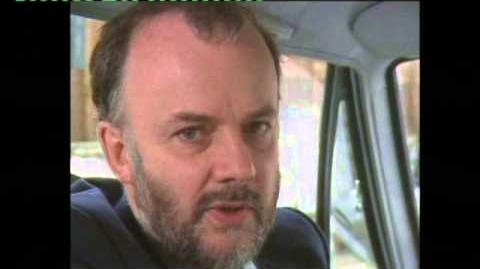 In 1969, Margaret Thatcher, then an Opposition politician, was reportedly "incensed" by a comment Peel made on one of the Inquiry programmes he introduced for BBC Schools Broadcasting. He described marriage as "an artificial device which tends to destroy relationships". She took this remark to be an example of what she saw as the "permissive", left-wing mentality of the Corporation, and complained to the BBC's Director General. As a result, Inquiry only lasted for a few episodes before being taken off the air.
Peel was not a fan of Thatcher and in many shows, where polls showed he had equal popularity with her, he almost took it as an offence to share the same platform. Peel was a Labour Party supporter, but that didn't stop him inviting Margaret Thatcher to do a session on his show after hearing her recording of Ode To Democracy by the London Symphony Orchestra in 1992. Not surprisingly she refused to do it. On many of his shows, Peel would often play anti-Thatcher songs; one of them even reached number 12 on the 2000 Festive Fifty by Hefner called The Day That Thatcher Dies.
On his show from 09 June 1983, the night of her landslide second election victory, Peel is believed to have said (words to the effect of) "Britain will be a very different place tomorrow morning, and not in a good way".  He ended his last show before her third election victory, 10 June 1987, by playing Billy Bragg's version of "A Change is Gonna Come".  He presented his usual show on the night of her first victory, 03 May 1979, but no recording of this has yet surfaced.
Although many of the artists who appeared on Peel's shows in the 1970s and '80s shared his opinion of Thatcher, she did gain support from many show business personalities, including a few with Peel connections, like Kenny Everett, Pete Murray and the unlikely "one-session wonder" Lulu. A centre-spread feature in Melody Maker before the second 1974 General Election [1], in which rock musicians had been asked about their voting intentions, had revealed that many "progressive" band members would vote for the Tories, often because of Labour's tax policies which had forced many rock stars (among them Rod Stewart) to go into tax exile to preserve their earnings - so presumably they too welcomed Thatcher (this may have been one reason why Peel stopped playing "old wave" rock after 1979).
The 1967 Marine Offences Act had also strengthened anti-Labour feeling among many rock musicians and fans of this generation, including Top Gear session artists the Idle Race, who donated half of the royalties from a 1968 single to the Conservative Party, claiming that Labour's policies (especially their opposition to commercial radio) were alienating young people[2]. However the most significant long-term legacy of this period of British politics, as far as pop was concerned, was the eventual creation of New Labour by people with a similar cultural grounding. (The documentary film-maker Adam Curtis has explored the connections between the ideology of pirate radio and the rise of the Thatcherite New Right.)
Punk also began not in response to Thatcherism, but during the government of James Callaghan, who as Home Secretary in the late 1960s had pursued strong anti-hippy and anti-drug policies; in Margrave of the Marshes (pp.191-192) Sheila Ravenscroft relates how she and Peel were repeatedly harassed by the police during this period, and how some of their friends were "busted" on trumped-up charges. Callaghan was known as "the policeman's friend" and is often seen as one of the most conservative of Labour prime ministers.
During Callaghan's premiership there was a swing to the right in the UK, which culminated in Thatcher's 1979 election victory. Until her rise to power, most youth cultures in Britain had been uninterested in politics, regarding it as an activity for the older generation, but Thatcherism politicised many, with its cheerleaders and opponents being equally vocal. Far-right racist groups began to attract a youthful following, and Peel's support for reggae was in part an attempt to counter this (although he also loved the music). In 1982 the Thatcher government introduced the Enterprise Allowance Scheme, for unemployed people who wanted to start up their own businesses. Some young musicians took advantage of this, as did Creation Records boss Alan McGee. But Thatcher remained a bogey figure for many of the 1980s generation, and Peel never revised his initial negative opinion of her.
External Links
Community content is available under
CC-BY-SA
unless otherwise noted.