Show
Name
Station
YYYY-MM-DD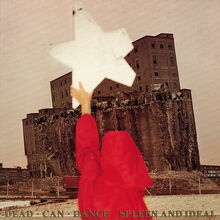 Comments
Peel mentions his car was broken in whilst in Amsterdam, Netherlands last week.
Peel is very disappointed in the response of nobody bidding for his kidney stones.
Peel mentions his voice is sampled in the Jigsaw track by Yeah Yeah Noh.
Peel thinks the cover of Dead Can Dance's Spleen And Ideal album is from East Berlin. In fact the cover turns out to be from an old dock warehouse located in Salford which has since now been demolished. [1]
Sessions
Tracklisting
File
Name
020A-B0550XXXXXXX-0100A0.mp3
020A-B0550XXXXXXX-0101A0.mp3
Length
Other
Available
Community content is available under
CC-BY-SA
unless otherwise noted.