Show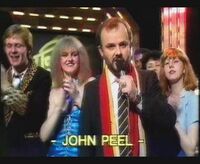 Name
Station
YYYY-MM-DD
Comments
This was the first program hosted by John Peel in 1982, and was his first appearance on a proper chart rundown show since 1968. This was the week's singles chart.
This is my first Top of the Pops in fourteen years, but it's consistency that counts so you can watch me again in 1996. In case you're thinking to yourselves, 'who is that twerp?' I'm the bloke who comes on your radio late at night and plays you records by lots of sulky Belgians.
Love Makes The World Go Round. An interesting philosophy, and those were the Jets. Three brothers I'm advised, and I see no reason to disbelieve that. Now Soft Cell. Last time I saw them, a rather squalid gig in Leeds. Now on TOP OF THE POPS!
No.9 – "Queen's Greatest Hits"... see if you can guess who that's by!
At No.7 – "Modern Dance", Various Artists... them again, eh?
At No.5 – "4" by Foreigner... a bit confusing, that!
Cuddly or what? That's Christopher Cross.
Tommy Vance will be doing this job next week. I'll be back in 1996.
As things turned out, John almost hosted the show in 1996 - his last Top of the Pops was on 14 December 1995.
Tracklisting
Theatre Of Hate – Do You Believe In The Westworld? (40 in the chart as of the date of broadcast)
OMD – Maid Of Orleans (The Waltz Joan Of Arc) (6) (repeat from 21 January 1982)
The Jets – Love Makes The World Go Round (47)
Soft Cell – Say Hello Wave Goodbye (20) (video)
Gillan – Restless (25) (repeat from 21 January 1982)
Shakatak – Easier Said Than Done (12)
AC/DC – Let's Get It Up (14) (live clip)
XTC – Senses Working Overtime (15)
George Benson – Never Give Up On A Good Thing (21) (Zoo dance troupe)
Christopher Cross – Arthur's Theme (Best That You Can Do) (7) (video)
Kraftwerk – The Model (1) (video)
Meat Loaf – Dead Ringer For Love (5) (audience dancing / credits)
Video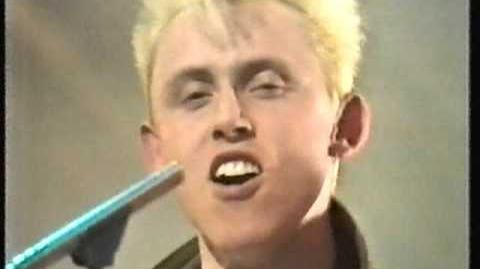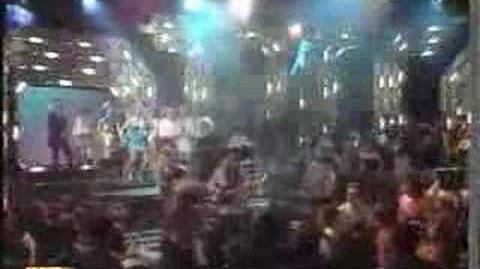 Community content is available under
CC-BY-SA
unless otherwise noted.