Show
Station
YYYY-MM-DD
Comments
This was the eleventh program hosted by John Peel during 1983, once more featuring David Jensen. For this episode Peel and Jensen were dressed in Roman soldier outfits. This was the week's singles chart.
Depeche Mode were enjoying their eighth chart hit.
Having re-entered the Top 30 in September, New Order's Blue Monday was enjoying something of a renaissance after its initial release and first chart appearance in March / April. Tonight's show sees a repeat of the legendary live performance first shown on 1983-03-31. The track would go on to become the year's Festive Fifty no. 1.
JP: "Blue Monday, New Order, live in the studio with a good old good one". DJ: "Alright Big Buddy, let's take it to the top!"
In the chart rundown Siouxsie and the Banshees had also made a huge leap from no. 17 to no. 4 in that week although were not featured on the show having performed their hit and 1983 Festive Fifty entry "Dear Prudence" the previous week.
Public Image Limited were also up to no. 5 from no. 15 with another 1983 Festive Fifty entry "This Is Not a Love Song" although apart from a brief play during the closing credits the previous week, the track was never featured on the program.
Other former session artists in the charts include David Bowie, Genesis, Status Quo, UB40 and Madness.
The European charts feature, presented by Peel in previous shows, has disappeared. This was also the first show not to feature Zoo, or any other dance troupe and thus the first of the post-Flick Colby era.
The show was repeated on BBC Four on 2017-04-27.
Tracklisting
Video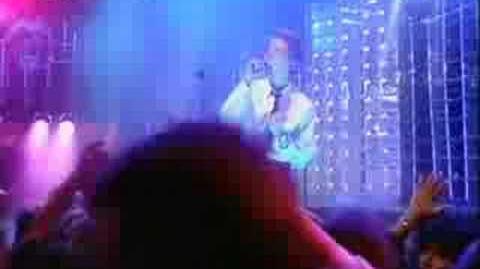 Community content is available under
CC-BY-SA
unless otherwise noted.