Show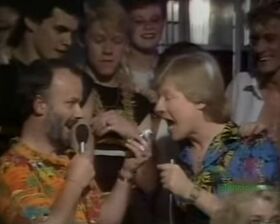 Name
Station
YYYY-MM-DD
Comments
This was the sixth program hosted by David Jensen and John Peel during 1983. This was the week's singles chart.
This was a live edition broadcast exceptionally on a Wednesday because the 1983 General Election was to be held the next day.
Once more the show features bands and artists championed or first featured by Peel: David Bowie, Ultravox, Elvis Costello (as The Imposter), Big Country, The Police, Rod Stewart, all featured on the show plus Yazoo, The Beat, Heaven 17, Altered Images and Blancmange in the Top 40.
Introduction: DJ: "Well you might not believe this but my Rhythm Pal was actually in hospital last night". JP: "That's true. I was knocked off my bicycle by a hit and run driver, but better luck next time eh Simon? Actually, this is one of Batesy's favourite bands: Twisted Sister."
JP: "At 25 'Glory Glory', something called Manchester United Football Club"
JP: "That's Big Country, the band that put the 'tree' back into 'country'."
JP: " If you're wondering why this edition of Top of the Pops is on a Wednesday, well, it is of course because of the election tomorrow. Don't forget to put your X... at the end of Ultravox!"
DJ: "At no. 1 The Police 'Every Breath You Take', here comes a gag!" JP: "Have a mint!"
Show repeated on BBC Four 2017-03-23.[1]
Tracklisting
Video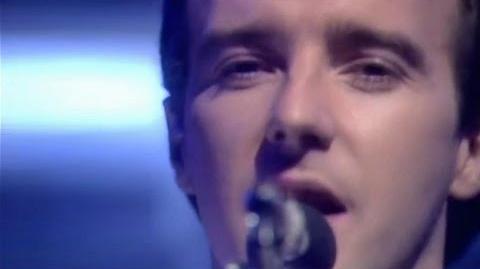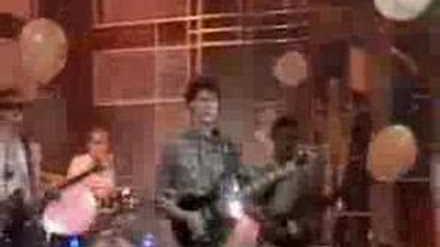 Community content is available under
CC-BY-SA
unless otherwise noted.