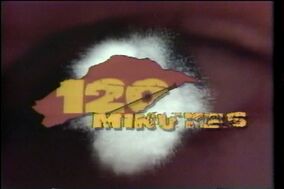 120 Minutes was a show on MTV Two that was initially broadcast weekly. From the early 00's it was shown nightly until its end in 2009. In the tradition of the US show of the same name, it showcased music videos from "the newest, most innovative acts in rock, left field and electronic music". In the United Kingdom and the rest of Europe, 120 Minutes was originally featured on MTV Europe from 1990, hosted during its first years by VJ Paul King and, from 1994 on, by ex-Wonder Stuff frontman Miles Hunt. It disappeared in late June 1995, but was replaced by a similar show, Alternative Nation, which was shown on MTV Europe on Tuesday nights at midnight CET (the same timeslot it had since July 1995). 120 Minutes returned in 2003 to MTV2 Europe (now MTV Two) until 2009, replacing a similar show, 2eclectic, which had sporadically occupied various late-night slots. In 2010 MTV Two became MTV Rocks.
Links To Peel
In 1995 MTV Europe wound down its alternative music show '120 Minutes' by letting the last 10 weeks or so be guest hosted by the likes of Keith Flint, Jarvis Cocker, Hole and Pavement. One of these shows was hosted by Peel on 30th April 1995. This was the playlist as broadcast: [1]
Mentioned In Shows
2002
External Links
Community content is available under
CC-BY-SA
unless otherwise noted.