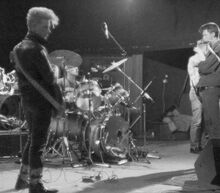 1919 is an English post-rock/gothic rock band from Bradford, originally formed in 1980 by Ian Tilleard (vocals), Mark Tighe (guitar), Nick Hiles (bass) and Mick Reed (drums). An album and several singles were made in the early 80's by the band before splitting into two splinter projects in 1984, with Reed continuing as 1919 AD before reuniting with Drake to form the Hive. The others became Another Cinema, with the line-up of Tighe. In 2014, the band reformed but by 2017, Tighe died of cancer, but the group decided to continue with Tighe insisting they should continue indefinitely in his absence.
Links to Peel
According to the 1919 official website, a white label promo, limited to 500 copies called Repulsion / Tear Down These Walls was sent to John Peel in 1982 marked "take it or leave it", which led the legendary DJ travelling to Shipley (small town in the city of Bradford) and asking the band to do a session at Maida Vale studios.
The band did two sessions for Peel's show between 1982 and 1983, before initially splitting up in 1984.
Sessions
1. Recorded: 1982-05-08. Broadcast: 12 May 1982. Repeated: 07 June 1982
After The Fall / Caged / The Ritual / Slave / Repulsion
2. Recorded: 1983-05-04. Broadcast: 11 May 1983. Repeated: 31 May 1983
Alien / Storm / Cry Wolf / Control
Other Shows Played
1982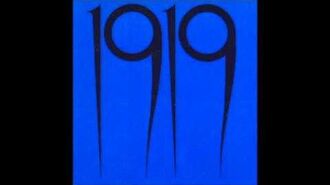 1983
1984
External Links
Community content is available under
CC-BY-SA
unless otherwise noted.