Show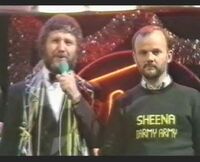 Name
Station
YYYY-MM-DD
Comments
Certain members of Duran Duran switch instruments from those they actually played during their performance of the song Hungry Like The Wolf.
Peel is wearing a Sheena Barmy Army T-shirt, demonstrating his passion for the artist Sheena Easton.
Hello, we are your vibrant Radio 1 personalities.
DLT : Listen John, come on, jazz it up man, it's Christmas Day, let's have a little 'Hey hey! Peel : Er, welcome to TOTP. DLT : Oh, that was wonderful, John…
Well as you can see it's getting dangerously festive here. That was Duran Duran. And up next we've got for you Dexy's Midnight Runners – this is "Come On Eileen", or anybody, I don't really mind.
That's Haircut 100. You know, underneath all that make-up they're covered in spots! Now my favourite No.1 of the year... very pleased to see this get to No.1... here's Musical Youth. Flash it!
Well we've got a 27 on that from the Swiss jury.
Tracklisting
Video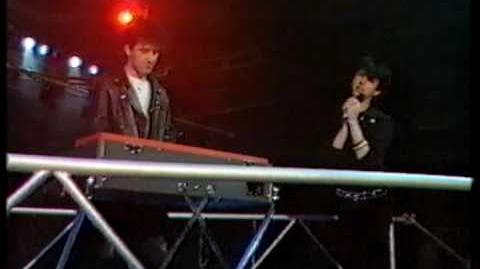 Community content is available under
CC-BY-SA
unless otherwise noted.