Ace Records Ltd. was started in 1978. Initially the company only gained permission from the label based in Mississippi to use the name in the UK, but eventually also acquired the rights to publish their recordings. When Chiswick's pop side was licensed to EMI in 1984, Ace switched to more licensing and reissuing work. In the 1980s it also gained the licensing for Modern Records, and its follow up company Kent Records, whilst in the 1990s, the company bought the label(s) including all original master tapes.
(Read more at Wikipedia.)
Links to Peel
Ace Records of the UK began as a reissue offshoot of Chiswick Records in 1978, borrowing the name of the US label of producer Johnny Vincent. Early releases played by Peel included compilation LPs in the five-volume "Ace Story" series, charting the history of the original Mississippi label, released between 1979 and 1984.
The DJ came to feature a huge number of Ace releases over the next two decades as the UK label grew into one of the country's premier sources of vintage material across a range of genres, including reissues of favourite albums by John Fahey and Country Joe & The Fish, dedicated artist compilations, and a wide variety of multi-artist collections of music from Peel's youth.
In 2003, he compiled a personal Ace Records Top Ten list for the label's printed catalogue, highlighting many items familiar to regular listeners, such as Camille Howard tracks from "Specialty Legends of Boogie Woogie," as featured daily during his daytime stint sitting in for Jakki Brambles back in 1993.[1] His death, however, dashed hopes that he would contribute an introduction to the 2005 catalogue. Paying tribute, the Ace website commented:
"He was a keen supporter of the label … News of his death shocked all at Ace, he is sorely missed." [2]
Associated Labels
Ace Records v/a Compilations
(Note that the following list features only tracks played from various artist (v/a) releases on the Ace Records label and excludes plays from other labels in the Ace group such as Kent. Plays listed by release, in order of first play. Please add more information if known.)
1970s
(LP - Ace Story Volume One)
1980s
(LP - The Ace Story Vol. 3)
(LP - Teenage Rock'n'Roll Party Vol 2)
(LP - Gaz's Rockin' Blues)
(LP - Jake Porter's Combo Records' Story - Volume 2 - The Blues)
(LP – The Jin Story, Bayou Boogie Volume 1)
(LP - Swallow Records - Louisiana Cajun Music Special No. 1)
(LP - Rock 'N Roll Party Volume 5)
(LP - Jumpin' The Blues Vol. 3)
(LP - Rock 'n' Roll Party Vol Six)
(LP - Crescent City Bounce)
(LP - Rock'N'Roll Party Vol. 7)
(LP - Ike Turner & His Kings Of Rhythm Volume 1)
(LP - Ike Turner And His Kings Of Rhythm ‎– Talent Scout Blues)
1990
(LP - Blues Guitar Blasters)
(LP - Cruisin' And Bluesin')
(CD - Jumpin' The Blues)
1991
(CD - 32 Hot Rod Hits)
(CD – Laurie Vocal Groups: The Doo Wop Sound)
(CD - Big Surf)
1992
(CD - The Del-Fi & Donna Story)
(CD - Story of Goldband Records: Eddie's House Of Hits)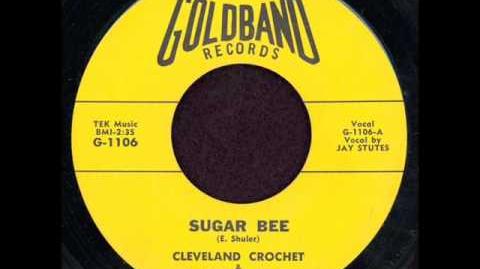 (CD - Classic Doo Wop)
1993
(CD - Randall Lee Rose's Doo Wop Shop)
(CD - Speciality Legends Of Boogie-Woogie)
(CD - Bayou Blues Blasters)
(CD - Old Town Doo Wop Volume One)
(CD - Old Town Doo Wop Volume 2)
(CD – Fabulous Flips: Great B Sides Of The 50s and 60s)
(CD – Authentic Excello R&B)
(CD - Teen Beat: 30 Great Rockin' Instrumentals)
1994
(CD - The Golden Age Of American Rock 'N' Roll Volume 3)
(CD - It's Jesus Y'All: Soulful Sound of Nashboro Gospel)
(CD - Teen Beat Vol. 2)
(CD - Frank Guida Presents The Norfolk VA Rock N Roll Sound)
(CD - The Golden Age Of American Rock 'n' Roll Volume 4)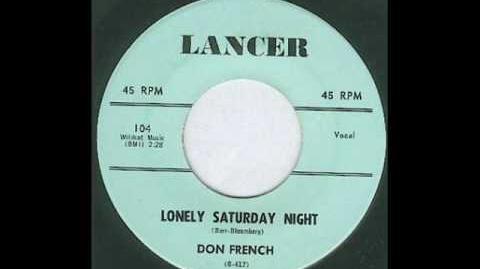 1995
(CD - Teenage Rock'N'Roll Party)
(CD - House Rockin' Blues)
(CD - Fabulous Flips Vol.2)
(CD – Playin' Hard To Get - West Coast Girls)
(CD - The Heart Of Southern Soul)
(CD – Radio Gold Volume 3)
(CD - The Golden Age Of American Rock 'n' Roll Vol.5)
(CD - Early Girls, Vol. 1: Popsicles & Icicles)
(CD - Rhythm Rockin' Blues)
1996
(CD - Dootone Doo-Wop, Vol. 1)
(CD – Teen Beat Vol 3)
(CD – The Heart Of Southern Soul Volume 2)
(CD - Toes On The Nose (32 Surf Age Instrumentals))
(CD - Deep Harmonica Blues)
1997
(CD – The Golden Age Of American Rock 'n' Roll Vol 6)
(CD - Fabulous Flips Vol. 3)
(CD – Dootone Doo Wop Volume 2)
(CD - The Golden Age Of American Rock 'n' Roll Vol. 2)
(CD - No Jive Authentic Southern Country Blues)
(CD - The Ebb Story Volume 2)
(CD - Teen Beat Volume 4)
(CD - The Baton Label)
1998
(CD - Ernie's Record Mart)
(CD - Combo Vocal Groups Volume 1)
(CD - The Best Of Excello Gospel
(CD - Hillbilly Jamboree)
(CD - Located In The Record Center Of The South) )
(CD - The Golden Age Of American Rock 'n' Roll Volume 7)
1999
(CD - Land Of 1000 Dances. The Ultimate Compilation Of Hit Dances 1958-1965)
(CD - Harp Blues)
(CD - Where The Girls Are Vol. 2)
(CD - Let The Boogie Woogie Rock And Roll)
(CD - Old Town Doo Wop Vol. 5)
(CD - The Laurie Records Story Volume One)
24 November 1999: Barbarians: Are You A Boy Or Are You A Girl? (JP: 'The drummer in the Barbarians had only one arm, if I remember correctly, but I've checked. We had a bit of an inspection and all of the percussionists in tonight's programme have a full complement of limbs.')
(CD - Golden Age Of American Rock'N'Roll Vol. 8)
(CD -Wop Ding A Ling: Classic New York Doo Wop)
2000
(CD – Bayou Rockabilly Cats)
(CD - Bay Area Rockers)
(CD - Rockin' On Broadway: The Time, Brent, Shad Story)
(CD - Hot Sax, Cool Licks: King Curtis)
(CD - Honky Tonk! The King & Federal R&B Instrumentals)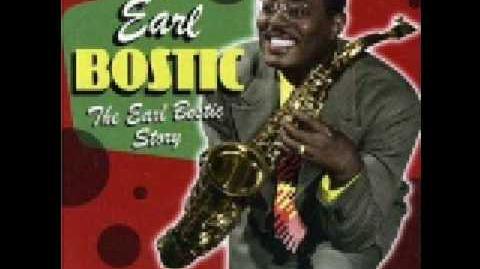 (CD - Teen Beat Volume 5)
(CD - Ike's Instrumentals)
2001
(CD - Messing With The Blues)
(CD - The Golden Age Of American Rock 'n' Roll Volume 9)
(CD - King Rockabilly)
(CD - Modern Vocal Groups Volume 5)
(CD - The Spark Records Story)
(CD - Great R&B Instrumentals)
(CD - Flip Doo Wop - Volume 1)
2002
(CD - Cajun Classics: Kings Of Cajun At Their Very Best)
(CD - Queens Of King: The King Girl Groups)
(CD – Land Of 1000 Dances, Vol. 2)
(CD - Caribbean R&B Classics (Big People Music))
(CD - Love That Louie: The Louie Louie Files)
(CD - The Golden Age Of American Rock 'N' Roll)
(CD – King Hillbilly Big Bop And Boogie)
(CD - Jiving Jamboree 3)
2003
(CD- The Early Jin Singles: Southland Rock 'n' Roll)
(CD - Great Googa Mooga)
(3xCD - Newport Folk Festival: Best Of The Blues 1959-68)
(2xCD - The Complete Meteor Rockabilly & Hillbilly Recordings)
(CD - Where The Girls Are 5)
(CD - Swingbillies: Hillbilly & Western Swing On Modern/Colonial/Flair 1947-1952)
2004
(CD - The Golden Age of American Rock n Roll: Special DooWop Edition)
Links