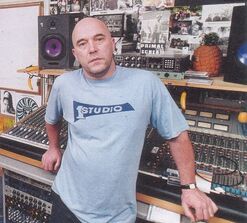 Adrian Maxwell Sherwood (born 1958, London, England) is an English record producer specializing in the genres of dub music and EDM. Sherwood has created a distinctive production style based around applying dub effects and dub mixing techniques to EDM tracks as well as mainstream songs.
Sherwood has worked extensively with a variety of reggae artists as well as the Tackhead musicians Keith LeBlanc, Doug Wimbish and Skip McDonald. Sherwood has remixed tracks by Coldcut, Depeche Mode, Woodentops, Primal Scream, Pop Will Eat Itself, Sinéad O'Connor, and Skinny Puppy.
As a producer, he has worked with a variety of record labels. He is most closely associated, however, with On-U Sound Records, which he founded in 1979. (Read more at Wikipedia.)
Links To Peel
"I have long been wary of the reputations of producers – since I saw a photograph of Phil Spector's haircut (incorporating, naturally, Phil himself) – but am happy to admit devotion to Sherwood."
(John Peel, Observer, 1988-11-20)[1]
Peel was a long-time fan of Adrian Sherwood and played his earliest production work for reggae artists Prince Far I and Creation Rebel in the late 1970s.[2] In a 2012 interview, Sherwood recalled a big breakthrough for the debut Creation Rebel LP 'Dub From Creation', recorded with Dennis Bovell as engineer[5]:
"We put it out and were selling it out the back of our car. ... I was sat with Prince Far I one day in London listening to the radio and John Peel said, 'Listen everyone I am going to play you the best dub album I've ever heard from this country' and then played three tracks back to back from the Creation Rebel album. He even left the gap going in between the tunes and didn't speak for the whole three tracks. My phone started going mad."[3]
The DJ also played tracks from the first album released on Sherwood's On-U Sound label. This appeared in early 1981 under the name New Age Steppers, a dub-flavoured post-punk studio collective that featured vocalists such as Ari Up of the Slits and Mark Stewart of the Pop Group; Sherwood later produced their only Peel session.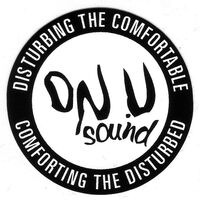 The DJ gave airtime to a wide range of Sherwood-helmed On-U Sound releases – many with overlapping lineups of musicians, sometimes billed as On-U Sound System – including those of label mainstays such as Dub Syndicate and African Head Charge, as well as Tackhead, who counted Sherwood as a member (credited as "mixologist"). Lesser known combinations include London Underground, Enemy Within and Playgroup. Peel was also hugely enthusiastic about the producer's football-centered Barmy Army project, describing the 'Sharp As A Needle' single as "the only football record of merit yet released".[4]
In the reggae field, Singers & Players were another loose On-U Sound umbrella grouping for top talent, with vocalists including Prince Far I, Bim Sherman, Congo Ashanti Roy and Mikey Dread. Peel also featured releases from Pressure Sounds, the reggae reissue label Sherwood co-founded in 1995, as well as tracks from the 1987 Sherwood-produced Lee Perry / Dub Syndicate LP 'Time Boom X De Devil Dead'.
In 1988, the DJ wrote:
"Sherwood and his collaborators have produced work of unrivalled excellence. … Working with some of the most forceful musicians in Jamaica, New York and Britain, Adrian Sherwood creates atmospheres that vary from the liberating – the reggae has a matchless sense of space – to claustrophobic."[5]
Away from the dub-heavy world of On-U Sound, Sherwood's outside production and remix work extended as far as studio duties for Peel's all-time top band, the Fall,[6] and Robert Wyatt.[6] At the other end of the musical spectrum, Sherwood also did remixes for one of Peel's least favourite ensembles, Simply Red, whose early lineup included remnants of the Mothmen, a former On-U Sound act.[7] Meanwhile, in the field of industrial music, Sherwood's skills were in high demand among Peel session bands such as Cabaret Voltaire and Einstürzende Neubauten.[7][8]
Early in 2003, Peel played tracks from Sherwood's debut solo album, 'Never Trust A Hippy'.
In a 2015 guest column for Q magazine, the producer recalled the support of Peel not only for himself but for a whole generation of post-punk musicians who were influenced by reggae:
"Last mention for me must go to the person who championed so many and gave me the confidence and encouragement to crack on and who aired the whole Punky Reggae Party on national radio, night after night after night – the late, great John Peel."[9]
On 27 March 2021, the official Twitter account of On-U Sound tweeted:
"I really, really have to thank the great DJ John Peel. He played this [Pay It All Back] and really championed us. Even gave us [New Age Steppers] a session. Great man..great taste. Maximum respect…."[10]
Festive Fifty Entries
Sessions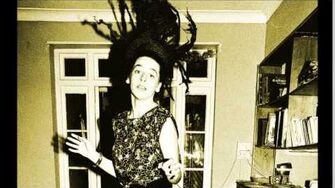 None under own name. Credited as producer and engineer of the New Age Steppers only session, recorded 1983-06-12, first broadcast

18 August 1983

.
Other Shows Played
(This list was compiled only from the database of this site and Lorcan's Tracklistings Archive. Please add more information if known.)
Solo release
15 January 2003: X-Planation (LP - Never Trust A Hippy) Real World Records
25 March 2003: X-Planation (Album: Never Trust A Hippy) Real World Records
Remixes
On U Sound System
On-U Sound compilations (also see linked artist pages)
London Underground
Playgroup
Other
09 November 1989: (Peel plays a Tackhead track after an earlier plug for an uninspiring Knebworth 90 lineup: "Our engineer was suggesting that it might be a good idea to get Adrian Sherwood to mix down the tapes of the forthcoming Knebworth entertainment. I think I might listen to it then.")
Best Of Peel Vol 12 (1990): (JP: "I wish you could see me tonight. I think I look, well, at my loveliest, actually, in a white T-shirt that says 'King Tubby' on it and was given to me by Adrian Sherwood. I only mention this so that you'll know I am actually a friend of the stars.")
See Also
External Links
References