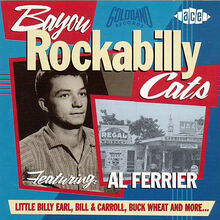 Alfous Glenn "Al" Ferrier , Sr. (born August 19, 1934 in Olla, Louisiana; died January 6, 2015 in Natchitoches, Louisiana) was an American country, cajun and rockabilly musician.
Ferrier founded the band The Boppin' Hillbillies (aka Al Ferrier & His Boppin' Billies) with his two brothers. Their first session took place in the spring of 1955, when the song 'No No Baby' was recorded. This was released as the first single in April 1956. At the same time, Ferrier and his band completed a number of appearances in the widely audible KWKH Louisiana Hayride, where Ferrier met the young Elvis Presley.
In 1980 Ferrier received an award from the Mayor of Natchitoches City for 25 years in the music business. In 1996 Ferrier switched to gospel and released the album 'Help Me Keep the Faith'.
(Read more at Wikipedia.)
Links To Peel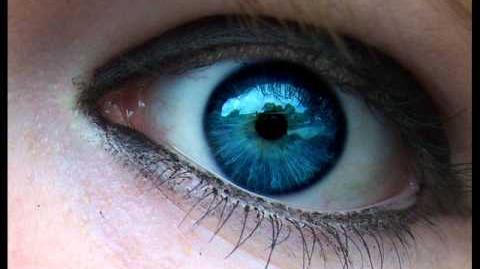 In 2005, the Al Ferrier single "I'm Not Drinking More / Don't Play 'Blue Eyes (Crying In The Rain)'" (Master Trak, 1980) was discovered among the favourite 45s in John Peel's Record Box. It appears that the record had been sent to the DJ in 1998 by Deutschmark Bob of DM Bob & The Deficits.[1] Both sides of the single were featured regularly on his radio shows by Peel, who declared enthusiastically of "Don't Play Blue Eyes":
The title of the track was a reference to the Willie Nelson song 'Blue Eyes Crying In The Rain', which was coincidentally covered in a July 2000 Peel session by Laura Cantrell.[3] Peel subsequently played the related Al Ferrier track to Cantrell when the singer visited Peel Acres the following year.[4] He had considered re-gifting the present from DM Bob to Cantrell when he visited New York in summer 2000 - although he decided in the end not to make the "supreme sacrifice".[5]
Away from the treasured 45, Peel admitted he had previously been aware of Al Ferrier mainly as a rockabilly musician.[6] As well as the country-flavoured gift from DM Bob, the DJ continued to play earlier tracks from Ferrier's years with the Boppin' Billies, as featured on numerous Ace Records v/a compilations of Bayou area music.[7]
Festive Fifty Entries
Sessions
Other Shows Played
1990s
2000s
See Also
External Links
Community content is available under
CC-BY-SA
unless otherwise noted.