(This page concerns the country. For the rock band of the same name, see America(2) and another band of the similar name, see United States Of America).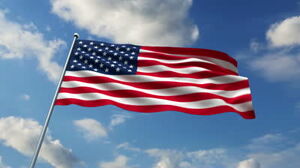 United States of America (USA), commonly referred to as the United States (U.S.) or America, is a federal republic composed of 50 states, the federal district of Washington, D.C., five major territories, and various possessions. The 48 contiguous states and Washington, D.C. are in central North America between Canada and Mexico. The state of Alaska is in the northwestern part of North America and the state of Hawaii is an archipelago in the mid-Pacific. The territories are scattered about the Pacific Ocean and the Caribbean Sea. At 3.8 million square miles (9.9 million km2) and with over 320 million people, the country is the world's third largest by total area (fourth largest by land area) and the third most populous. It is one of the world's most ethnically diverse and multicultural nations, the product of large-scale immigration from many countries. The geography and climate are also extremely diverse, and the country is home to a wide variety of wildlife.
Links To Peel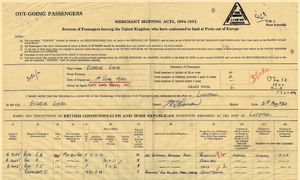 John Peel grew  up in post-World War Two Britain, when society was dominated by the "stiff upper lip" mentality of the older generation. Like many of his contemporaries, he reacted against this by developing a fascination with the popular culture of the USA, which seemed far more colourful and lively than the drab austerity of British life. Most of the records he bought during his youth were American - rock and roll (Elvis Presley, Little Richard, Gene Vincent), blues (Lightnin' Hopkins, Muddy Waters) and even a few by middle of the road singers like Doris Day. Yet unlike most of the young Britons who dreamed of America but could never have afforded the travel fare, Peel was able to move to America and find work thanks to family connections. His father, a cotton broker, had business contacts in Dallas, so Peel left Britain in 1960 intending to work in the cotton industry - quite an adventurous move at a time when foreign travel was out of reach for most British people.
Peel lived in the United States for around seven years before returning to the UK in early 1967. He lived in Dallas, at first supporting himself through a series of menial jobs, but eventually developing his radio career there and in Oklahoma City and San Bernardino. He was in Dallas when President John F. Kennedy was assassinated, and while there married his first wife Shirley Ann Milburn. To judge from his account in Margrave Of The Marshes, he tried hard to adapt to the American way of life, without any great success, but there were aspects of the USA he liked. He enjoyed driving around in the various cars he owned and visited other parts of the country, although details remain obscure. For example, in International Times of 3 May 1968 he wrote: "I lived in Boston for a month and loathed it – useful information for you" [1]. This may have been at the time when "his father visited him...and they drove around New England together" (Margrave of the Marshes, p.260) but no dates are known.
His fear of flying made him reluctant to visit the USA later in life, although, as Sheila Ravenscroft recounts in Margrave Of The Marshes (pp. 303-4), he took her on a surprise weekend to Niagara Falls in 1978, where they had a chance encounter with Dire Straits. In summer 2000, he returned to New York for the first time in many years with wife Sheila, meeting up with Laura Cantrell during their visit.[2] When 9/11 occurred in New York, Peel said on air that his first thought was for Laura Cantrell's safety, because she worked in the financial district worst affected by the explosions.
Radio Career
Peel started his radio career in the USA in the early 1960s and, as an Englishman and "Liverpudlian", he was able to benefit from the success of the Beatles and the other "British Invasion" groups in America in the mid-1960s. He worked successively at WRR and KLIF in Dallas, KOMA in Oklahoma City and KMEN in San Bernadino, California, under his real name of John Ravenscroft (shortened to John Ravencroft in Oklahoma). In an interview with Melody Maker in September 1967[3], he claimed to have been offered a job with a well-known San Francisco station, KFRC, for 1.500 dollars a month (this was apparently the only time he ever referred to the offer), but decided to leave the USA instead.
Returning to the UK, he was soon able to find a job on Radio London because of his experience in American radio, and the Perfumed Garden owed a lot to his experience of California's hippy culture, which was attracting the curiosity of British listeners - so once again he seemed to be in the right place at the right time. When he moved to Radio 1, he continued to play American import LPs on Top Gear and in the early stages of his BBC career was considered an expert on the West Coast scene. He also played plenty of American blues and, later, country and soul music, and had some visiting American artists in session on his programmes, although in the early years of his shows Musicians' Union restrictions made it difficult for Americans to gain permission to appear on radio or TV.
Later in his career, Peel pioneered new American music genres such as hip hop, rap and grunge. The DJ marked the 40th anniversary of his radio career on his BBC Radio One programme of 11 October 2001, although he admitted he was unclear about the exact date of his first appearance on the Kat's Karavan show on WRR in Dallas. Very few clips from Peel's US career remain, although the first 25 minutes of Peel's radio debut on Kat's Karavan (1961) was discovered online in 2017.
In the early 1990s, Peel recorded a series of shows called Peel Out In The States for distribution to local stations in the US.
Sessions 
(Main article: America: Sessions)
Festive Fifty 
(Main article: America: Festive Fifty)
Compilations
(Tracks played by Peel from various artist (v/a) compilations featuring music from America. Please add more information if known.)
(LP - American Rock And Roll Vol 2) Rocksville
(LP - American Youth Report) Bomp! International
(CD - The Golden Age Of American Rock 'N' Roll Volume 3) Ace
(CD - The Golden Age Of American Rock 'n' Roll Volume 4) Ace
(CD - 20 American Rock 'N' Roll Greats) Music For Pleasure
(CD - Shreds Volume 2 - American Underground '94) Shredder
(CD - The Golden Age Of American Rock 'n' Roll Volume 5) Ace
(CD - Before The Blues, Vol.1 (The Early American Black Music Scene)) Yazoo
(CD - The Golden Age Of American Rock 'n' Roll Volume 6) Ace
(CD - The Golden Age Of American Rock 'n' Roll V2) Ace
(CD - American Yodeling 1911 - 1946) Trikont
(CD - The Golden Age Of American Rock 'n' Roll Volume 7) Ace
(CD - The Golden Age Of American Rock 'N' Roll Volume 8) Ace
(CD - The Golden Age Of American Rock 'n' Roll Volume 9) Ace
(CD - 1933-1947 - American War Songs: Hitler & Hell) Trikont
(CD - Before The Blues, Vol. 2 (The Early American Black Music Scene)) Yazoo
(CD - The Golden Age Of American Rock'n'Roll: Special Doo Wop Edition) Ace
See Also
External Links
Community content is available under
CC-BY-SA
unless otherwise noted.