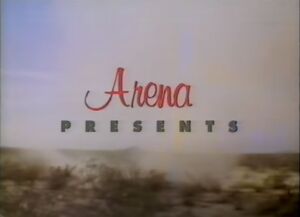 Arena Presents Tales of Rock 'N' Roll - Peggy Sue was the first part of BBC Arena's Tales of Rock 'N' Roll series, broadcast in 1993 that looks into Buddy Holly's 1957 recording Peggy Sue
Peggy Sue Gerron Rackham tells how Buddy Holly's songs Peggy Sue and Peggy Sue Got Married came to be written. She went to the same high school as Holly and married drummer Jerry Allison. Other people recall the era, including Donna Fox who inspired Ritchie Valens' song, Donna.
There are also insights into Peggy Sue's business venture where she runs a drain clearing company called Rapid Rooter in Sacramento California, the producers seem to take quite a bit of interest in this because they make a lot of referrals to this fact including capturing someone testing the flushing of their toilet!
A fair bit of film is re-used in this programme from the 1985 Arena episode "The Real Buddy Holly Story" including the interviews and drumming demonstrations from Jerry Allison (he was never interviewed for this programme) but are of good relevance to the documentary concerned.
Links to Peel
In 1993, John Peel did the voiceover for the promo trailer of the show, although he never did any narration on the programme itself.
External Links
Community content is available under
CC-BY-SA
unless otherwise noted.