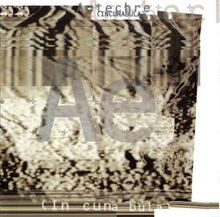 Autechre (aw-TEK-ər) are an English electronic music duo consisting of Rob Brown and Sean Booth, both from Rochdale, Greater Manchester. Formed in 1987, they are one of the most popular acts signed to UK electronic label Warp Records, through which all of Autechre's full-length albums have been released, beginning in 1993 with 'Incunabula'. They have also worked closely with the label Skam.
The music of Autechre has shifted gradually throughout their career, from their earlier work's roots in techno, electro, and hip hop to later albums often considered experimental in nature, featuring complex computer-based drum programming, subdued melodies, and few stylistic conventions. Their work has been heavily associated with the 1990s electronic genre later known as intelligent dance music (IDM).
(Read more at Wikipedia.)
Links to Peel
"We love them, don't we, Anita the producer?"
(John Peel, 18 May 1999)
In June 1998, Autechre were one of the four outfits who performed in a Warp live special for the opening night of the Meltdown festival curated by Peel, alongside Broadcast, Plaid and Plone. The Independent newspaper reviewed their performance at the Queen Elizabeth Hall in the following terms:
"Manchester duo Autechre dragged the audience back into the studio, hunched over their machinery in pitch darkness with small torches to light their way. Autechre describe their music as amorphous and instinctual; pushing the boundaries of experimentation." [1]
A keen supporter of the electronic music label, the DJ regularly featured the releases of the Rochdale pair, who also recorded two studio sessions for his show, as well as a mix from All Tomorrow's Parties, and scored a 1998 Festive Fifty entry. In a 2018 interview, Sean Booth credited Peel with widening his musical horizons:
"John Peel pulled me away from hip-hop by playing Meat Beat Manifesto and Renegade Soundwave. He showed me you could push things in whatever direction you wanted." [2]
Festive Fifty Entries
Sessions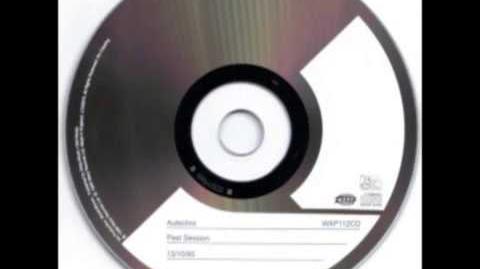 1. Recorded 1995-08-30. First broadcast: 13 October 1995.
Milk D X / Drane / Inhake 2
2. Recorded 1999-07-05. First broadcast 08 September 1999. (The tracks were untitled on the session sheet, so Peel gives them names himself, except the final one (named by the band). Peel's titles were retained when the session was released commercially.)
Gelk / Blifil / Gaekwad / 19 Headaches
3. Recording date unknown, recorded at All Tomorrow's Parties. Broadcast 27 May 2003.
Live
Tilapia
Other Shows Played
1993
1994
1998
1999
2001
2002
2003
See Also
External Links
Community content is available under
CC-BY-SA
unless otherwise noted.