Obi-Wan Finale - The Loop
Play Sound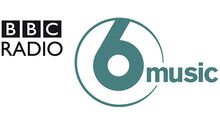 BBC Radio 6 Music (also still known as BBC 6 Music or BBC 6) is one of the BBC's digital radio stations. It was known officially as BBC 6 Music from its launch on 11 March 2002 until April 2011.  6 Music was the first national music radio station to be launched by the BBC in 32 years. It is available only on digital media: DAB radio, the Internet, digital television, and in northern Europe through the Astra 2B satellite. It has been described as a "dedicated alternative music station". Many presenters have argued against the perception that the main focus is indie guitar music. The station itself describes its output as "the cutting edge music of today, the iconic and groundbreaking music of the past 40 years and unlimited access to the BBC's wonderful music archive".
Links To Peel
Peel presented no shows on the station when he was alive, but after his death and also since the station's relaunch in 2011 many sessions, radio shows, documentaries and programmes connected to the DJ have been broadcast. In 2011, BBC Radio 6 Music inaugurated the annual John Peel Lecture, named in his honour.
Many of the station's presenters worked with him, including some who were colleagues on Radio 1's evening strand; Steve Lamacq, Mary Anne Hobbs and Mark Radcliffe. Other regular voices on 6 Music - Lauren Laverne, formerly of Kenickie, Jarvis Cocker of Pulp, Tom Robinson and Marc Riley - are singers or musicians whose music was played by the DJ himself. Peel's own son Tom Ravenscroft is also a presenter on the station.
In its early years 6 Music shared part of the fifth floor of Broadcasting House with the Home Truths studios, as Gideon Coe recounted after Peel's death in 2004, stating that, "Much kudos could be gained from otherwise world-weary and cynical colleagues by telling them that you'd "just been in the lift with John Peel".[1]
When BBC Radio 6 Music was threatened with closure in 2010, David Bowie was among those who invoked Peel's name when backing the ultimately successful campaign to keep the station on the air[2].
Shows
These are the list of Peel's own shows that were broadcast by the station:
See also
External Links