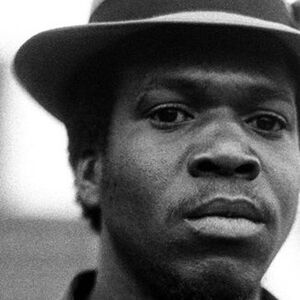 Barrington Ainsworth Levy (born Clarendon, Jamaica, 30 April 1964) is a Jamaican reggae and dancehall artist.
Although albums were not terribly important in Jamaica at the time, Levy released four albums before 1980: Shaolin Temple, Bounty Hunter, Shine Eye Gal (United Kingdom) and Englishman, a critically acclaimed record. His success led to many earlier studio and sound system performances being reissued without his consent, releases he described as "joke business". By the time his 1980 album Robin Hood was released, Levy was one of the biggest Jamaican stars, and saw his international fame growing as well, especially in the United Kingdom.
He began working with Paul "Jah Screw" Love and toured the UK in 1984, where he enjoyed a big hit on the reggae charts with "Under Mi Sensi", which was followed by the crossover hit "Here I Come", which reached number 41 in the UK Singles Chart in 1985. He returned to LPs with Lifestyle and Money Move, followed by a British hit album called Here I Come: Levy received the Best Vocalist prize at the British Reggae Awards in 1984. In 1991 he returned to the UK chart with "Tribal Base", a single by Rebel MC featuring Levy and Tenor Fly, which reached number 20....(Read more)
AllMusic called him "one of the first true singers to challenge the dominance of toasters in 80s dancehall reggae."
Links to Peel
Peel began playing Levy's material early on in his career with Let's Clean It Up in 1980. Particular favourites appear to have been Murderation, a collaboration with Beenie Man, which he was playing as late as 2002.
Festive Fifty Entries
Sessions
Other Shows Played
1980
1981
1982
1983
1984
1985
1986
1987
1989
1992
1994
1995
1997
16 December 1997: Whom Shall I Be Afraid Of? (split 12" with Siugar Minott- Sandy / Whom Shall I Be Afraid Of) Rub-A-Dub
2002
Other
External Links
Community content is available under
CC-BY-SA
unless otherwise noted.