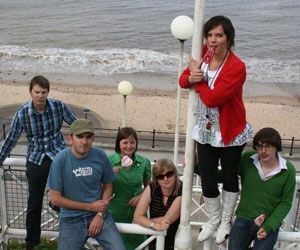 Bearsuit are a British indie band from Norwich, whose music started out as art-punk, with instruments ranging from violins, flutes and horns. The band was formed in 1998 by members who met each other at the University of East Anglia, who then slowly met others while at Norwich. After several line ups, the band in 2007 changed their musical direction and went onto an indie electronic style. Some members of the band have also been involved in other projects including a semi Japanese group called Hyper Kinako, whose track Tokyo Invention Registration Office reached number 44 on the 2003 Festive Fifty.  Bearsuit have been championed by BBC radio DJs including John Peel, Steve Lamacq, Huw Stephens, Zane Lowe, Rob Da Bank, Phill Jupitus, Marc Riley, Tom Ravenscroft, Tom Robinson, Colin Murray, Gideon Coe and John Kennedy on XFM.
Links To Peel
The band got the attention of Peel in 1999 when they sent him their demo tape, which the DJ liked so much he played it on his show. Lisa Horton, a member of Bearsuit, recalled sending the demo tape to Peel: [1]
"We just sent a demo in that we'd recorded ourselves at home. It was really bad, but he played it anyway and invited us in for a session. We couldn't believe our luck – it was a really exciting time.  'He went on to play pretty much everything we sent him and even offered to restart Dandelion Records to put out our album. We probably wouldn't still be together now if we hadn't had that support right at the start."
The band recorded four sessions for Peel and their songs regularly featured in the Festive Fifty.
"Let's be realistic about this. Who would you sooner hear, Bearsuit or, I dunno, Blink 182? Bearsuit! Of course you would. Any decent, reasonable person would." (JP, 26 September 2001)
"I have to say that in an era when almost everything is quite like something else, I mean I exaggerate obviously, but Bearsuit are not quite like anything and we must be grateful for that." (JP, 01 August 2002)
The group paid tribute to the DJ on the sleeve of their 2005 LP "Team Ping Pong", a compilation of their early singles:
"Dedicated to John Robert Parker Ravenscroft, obviously. We miss you so much."
Festive Fifty Entries 
Peel's Time
​Post-Peel
Live
Disembowel The Demonkind
Hey Charlie Hey Chuck
Stop What You're Doing, What You're Doing Is Wrong
Going Steady
Rodent Disco
Drinkink
Sessions
1. Recorded: 2001-06-20. Broadcast: 11 July 2001. Repeated: 23 January 2002
Stop What You're Doing What You're Doing Is / Hei Jaska Hei Jokunen / Minerals Made Me / Poor Prince Neal
2. Broadcast live from Maida Vale: 26 September 2001
A Plea / Hovercar / Truly Sheri / Hey Charlie Hey Chuck / I Thought You Said You Were Blind / Drink Ink / Poor Prince Neal
3. Recorded: 2002-06-16. Broadcast: 01 August 2002
I Feel The Heat Of The Light From Heaven / Tiny Barnes / Come Around / Disembowel The Demonkind / Disco For Rodents
Other Shows Played 
(The following list was compiled only from the database of this site and Lorcan's Tracklistings Archive. Please add further details if known.)
1999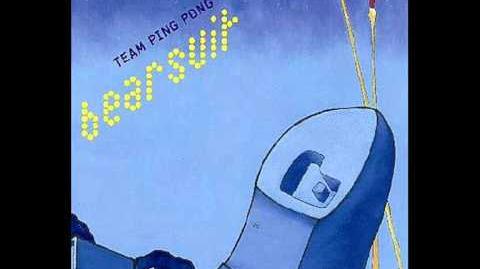 2001
2002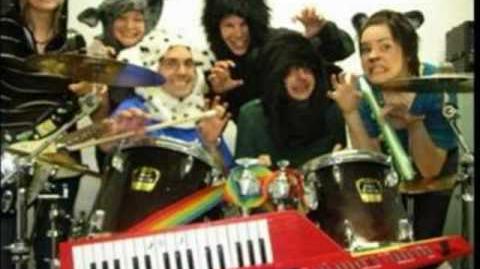 2003
2004
Post-Peel
See Also
External Links