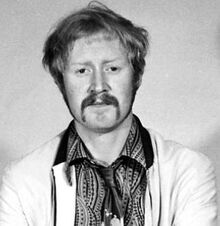 Big Shot A Trip Through The Canyons Of Viv Stanshall's Mind was a BBC Radio 2 documentary, first broadcast in 2001 about Vivian Stanshall who died in his London flat aged only 52 - on 5th March 1995.
Stephen Fry presents this tribute to his unique and extraordinary talents - humorist, lyricist, musician, writer, painter, potter, sculptor, lead singer and inspired clown of the Bonzo Dog Band.
Links To Peel
The documentary features comments from Viv's brother Mark Stanshall, Neil Innes, John Peel, Steve Winwood, John Walters and Brian Patten.
External Links