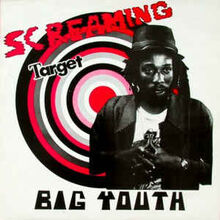 Manley Augustus Buchanan (born 19 April 1949 in Kingston, Jamaica), is a Jamaican DJ (reggae toasting and early singjay), known as Big Youth. His work with producer Gussie Clarke resulted in his first big Jamaican hits in 1972 – 'The Killer' (version of Horace Andy's 'Skylarking') and 'Tippertone Rocking'. In 1973, legendary album "Screaming Target' was released.
During 1974 and 1975, Big Youth continued to record for other producers, as well as releasing his own self-produced recordings on the Negusa Nagast and Augustus Buchanan labels in Jamaica, including the LP "Reggae Phenomemnon' in 1974. His self-productions continued with the 1976 albums "Natty Cultural Dread' and "Hit The Road Jack'.
Together with U-Roy, I-Roy, Dennis Alcapone, Prince Far I, and Dillinger, Big Youth is one of the early Jamaican reggae toasters who inspired generations of following Jamaican dancehall deejays and American rappers.
(Read more at last.fm.)
Links to Peel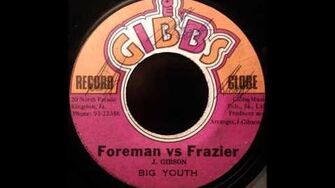 Discussing 1973 single 'Foreman Vs Frazier' as one of his Record Box selections from John Peel's record collection, DJ and filmmaker Don Letts ranked Big Youth as one of the "mighty three" reggae toasters, alongside U-Roy and I-Roy, seen as influential in the later development of rap in the US.[1]
In 2001, Letts had included Big Youth hit "Marcus Garvey" in his "Dread Meets Punk Rockers Uptown" compilation of reggae he had played as DJ at London's Roxy club, where Peel attended gigs in the early punk era.[2] [3]
Peel featured Big Youth regularly down the decades, focusing after the 1970s on classic early material, including numerous tracks from the 3-CD Blood & Fire set 'Natty Universal Dread 1973-1979' in late 2000 and early 2001.
Back in early 1976, Peel informed Sounds readers that he had played Big Youth's 'Natty Cultural Dread' LP to newly born first son William, among recent releases including offerings by Bob Dylan, Neil Young and Quicksilver Messenger Service.[1]
Festive Fifty Entries
Sessions
Other Shows Played
1970s
1980s
1990s
2000s
See Also
References
↑ Exact date of publication unknown. Reprinted in Margrave Of The Marshes, hardback edition, p292.
External Links
Community content is available under
CC-BY-SA
unless otherwise noted.