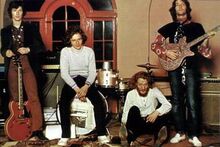 Blind Faith were an English blues rock band, composed of Eric Clapton, Ginger Baker, Steve Winwood, and Ric Grech. The band, which was one of the first supergroups, released their only album, Blind Faith, in August 1969. Stylistically similar to the bands in which Winwood, Baker, and Clapton had most recently participated, Traffic and Cream, Blind Faith helped to pioneer the genre of blues/rock fusion. The supergroup was founded in 1968 and disbanded in 1969.
Links to Peel
Blind Faith were heavily promoted as one of the first "supergroups" and included Winwood, Clapton and Baker, already famous as members of Traffic and Cream, as well as the less well-known Ric Grech from Family. Peel was a fan of all three bands in the late 60's, so he played tracks from their only LP on Top Gear (although this doesn't seem to be shown in available playlists from 1969), They made their debut at one of the Hyde Park free concerts of that summer, playing to a crowd of 120,000 and topping a bill including Peel favourites Donovan, the Edgar Broughton Band and the Third Ear Band, but according to the Gigography 1969, Peel was elsewhere on the day of the concert (7 June 1969). They didn't last long, but after they split up, he continued to show interest in the later music of the individual band members.
Shows Played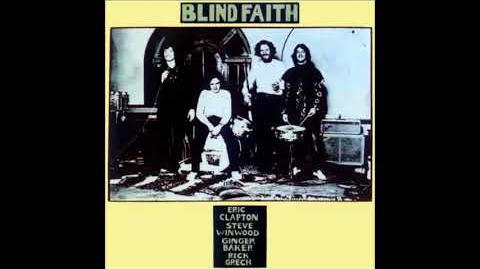 1969
1976
1980
1990
External Links
Community content is available under
CC-BY-SA
unless otherwise noted.