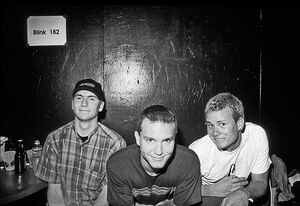 Blink-182
is an American pop punk band formed in Poway, a suburb of San Diego, California in 1992. The trio consists of bassist and vocalist Mark Hoppus, guitarist and vocalist Tom DeLonge, and drummer Travis Barker. The band is considered a key group in the development of pop punk music; their combination of pop melodies with fast-paced punk rock featured a more radio-friendly accessibility than prior bands. The group, with original drummer Scott Raynor, emerged from the Southern California punk scene of the early 1990s and first gained notoriety for high-energy live shows and irreverent lyrical toilet humor.  The band were initially known as Blink until an Irish techno band threatened legal action; they appended "-182" for no reason. The band broke up in 2005, but reformed in 2009....
read more at Wikipedia
.
Links To Peel
Peel started playing the band's first single in 1996 and follow up material. However he was not enthusiastic about their pop-punk music in the late 90's and early 00's, when the band became more successful (and also when they increased the amount of scatological, schoolboy material into their lyrics). In fact in his show on 26 September 2001, he mentioned:
"Let's be realistic about this. Who would you sooner hear, Bearsuit or, I dunno, Blink 182? Bearsuit! Of course you would. Any decent, reasonable person would."
Other Shows Played 
(The list below was compiled only from the database of this site and Lorcan's Tracklistings Archive. Please add further information if known.)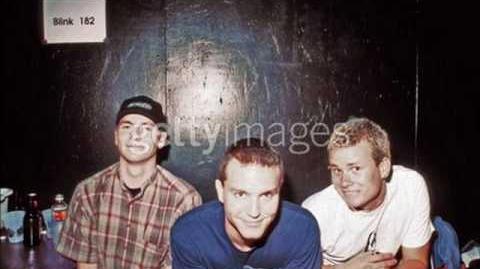 1996
2004
21 October 2004: 'Down (LP-Blink-182)' (Island) Robert Smith of The Cure sitting in for John Peel
External Links