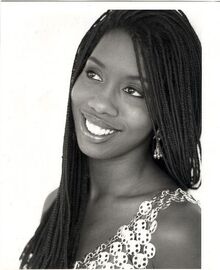 Blue Pearl are an electronic music duo, consisting of American female singer Durga McBroom and British producer Youth (Martin Glover, formerly of Killing Joke). Also known as the Naturists on interactive records. They charted two UK hit singles. "Naked in the Rain" was a #4 hit in the UK Singles Chart, which was originally issued on blue vinyl. It was followed by "(Can You) Feel the Passion" (whose melody samples Bizarre Inc's 1991 hit "Playing with Knives"), which reached #14 on the UK Singles Chart. They also had a Top 40 hit in the UK Singles Chart in November 1990 with the #31 hit, "Little Brother". Their records featured guest appearances from David Gilmour and Richard Wright of Pink Floyd, for whom McBroom had been a backing vocalist.
Links to Peel
Peel played the duo's Naked In The Rain remixes in late 1989, well before the tune became a top ten hit in the summer of 1990. "Naked in the Rain" was different from most dance songs at that time, as it featured a heavier, rawer sound, mostly due to recorded percussion (mixed with a drum machine) and hard-hitting synthesizer riffs not too dissimilar to the sound of another of Peel's favourites 808 State; Graham Massey, from 808 State, was the track's co-producer/remixer.
Shows Played
1990
22 May 1990: Naked In The Rain (12") WAU! Mr. Modo
23 May 1990: Naked In The Rain (Instrumental Mix) (12") Big Life
External Links
Community content is available under
CC-BY-SA
unless otherwise noted.