The main aim of this page is to list books in which Peel appears either as a writer or subject. To be included in the latter category, the book should feature at least one chapter about him.
Peel also enjoyed reading - during his schooldays, English was one of the few subjects in which he did well - and on his 1967 Perfumed Garden shows on Radio London would sometimes read poems or stories between the records.[1] Because of this, the BBC gave him the Night Ride show of 1968-69, which regularly featured guest poets who would discuss their work with him. In his later years, he was known to say that he would study English Literature if he won the pools.[5] [6] On Desert Island Discs, he named the 12-volume A Dance To The Music Of Time by Anthony Powell as his book choice. Peel's eldest son[2] was named after the main character in Richmal Crompton's Just William stories.[7]
Writing in a student magazine in 1989, John Walters compared Peel to Eeyore, saying the DJ resembled the pessimistic donkey from A.A. Milne's Winnie-the-Pooh far more than any other of his favourite fictional characters ("I always tell him that he should forget Roy of the Rovers and Biggles"). Walters also hinted at how Peel's tastes in reading had influenced his distinctive style of spoken English: "The phraseology may derive from the handful of pre-war books that he reads constantly. Why bother with new ones when the old are perfectly good?"
A list of Peel's mentions of books, on his radio shows and in his journalism, appears at the bottom of the page.
Writer
Main Author
Foreword by Peel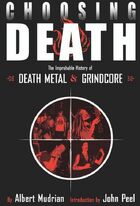 Contributor
Peel, John. Beyond The Pop Horizon in Rider, David (ed) (1977), Happy Birthday Radio 1. Everest. ISBN 0905018818. [9]
Peel, John. Dylan at Wembley in Thomson, Elizabeth; Gutman, David (eds) (1990), The Dylan Companion. Macmillan London. ISBN 9780333535837.[4]
Peel, John. The Ingerland Factor Playlist: Can You Hear The English Sing? in Perryman, Mark (ed) (1999), The Ingerland Factor: Home Truths from Football. Mainstream Publishing. ISBN 1840182113.
Peel, John. 'Jocks Choice' in Irwin, Colin (ed) (1992), 25 Years of Pop ~ A 1992 Radio One Birthday Special. BBC Magazines. ASIN B008L0BT8S.
Cover Quotes
Subject
Reference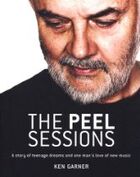 Biographies
Heatley, Michael (2004). John Peel: A Life In Music. Michael O'Mara Books. ISBN 1843171511.
Heatley, Michael (2006). John Peel: Ein Leben für die Musik. German edition of: John Peel: A Life In Music. I.P. Verlag Jeske/Mader GbR. ISBN 3931624331
Wall, Mick (2005). John Peel: A Tribute To The Much-Loved DJ And Broadcaster. Orion. ISBN 0752876740.
Others
Mentioned by Peel
RADIO SHOWS
1967
1968
1969
1979
1980
1982
1983
22 August 1983: Ziegler, Philip (1969). The Black Death. Harper Collins
1984
30 August 1984: Paull, John (1980). The Story Of The Ant. Ladybird Books
1985
1986
14 July 1986: O'Brien, Flann (1967). The Third Policeman. MacGibbon & Kee
1987
1989
12 October 1989: Captain Beefheart (1987). Skeleton Breath, Scorpion Blush: Songs and Poems. Verlag Gachnang & Springer
1990
1992
2000
06 January 2000: Shelley, Mary (1818). Frankenstein. Lackington, Hughes, Harding, Mavor & Jones
2001
2002
23 April 2002: Mathews, Arthur (2001). Well Remembered Days: Eoin O'Ceallaigh's Memoirs of a Twentieth-century Irish Catholic. Macmillan
2003
20 February 2003: Unknown author (Unknown year). John Lennon Sometime In 1969. Unknown publisher
15 April 2003: Thompson, Andrew & Hale, Steve. This Is Anfield. Genesis Publications [14]
MAGAZINES / NEWSPAPERS
See Also
Fall: In August 1989, around the time of his 50th birthday, Peel was pictured with members of his favourite band while holding a copy of Colours Of My Life (Everest Books) by Malcolm Allison (1975).[23] The autobiography of the former Manchester City manager was the favourite football book of Mark E Smith.[24]
Barbara Cartland: The prolific romantic novelist (and step-grandmother of Princess Diana) released an an LP, 'Album of Love Songs', which unexpectedly picked up plays on the John Peel wingding.
John Peel(2): The subject of this site shared his professional name with, among others, a British writer best known for his TV series tie-in novels and novelisations, as noted by the DJ in an article for Radio Times.
Dylan Thomas: The celebrated Welsh poet was sampled by Stylus, played by Peel.
Scorn: Compendium of literary invective, edited by Matthew Parris, owned by Peel.
References
Community content is available under
CC-BY-SA
unless otherwise noted.