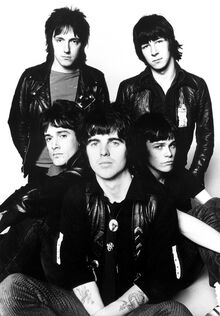 The Boys are an English punk rock/power pop band formed in London in 1976. Members of the band had previously played in other groups, such as London SS and Hollywood Brats. After recording four studio albums and eight singles, as well as recording Christmas themed music under the name The Yobs (anagram of the Boys), they disbanded in the summer of 1982. The band reformed in 1999, and released a new album in 2014.
Links To Peel
Peel had the band for their first session on his show after hearing their 'First Time' single in 1977. A year later, the band did a second session for Peel. The group with their alter ego The Yobs were also regularly played by Peel in the late 70's and early 80's. He chose two of their recordings, including one as the Yobs, for his self-selected 1977 Festive Fifty.
Festive Fifty Entries
Sessions
Both sessions are available on
The BBC Sessions
(1999, CD, Vinyl Japan)
1. Recorded: 1977-08-03. Broadcast: 08 August 1977. Repeated: 14 September 1977
Sick On You / The 1st Time / Cop Cars / Box Number / Living In The City / Rock Relic
2. Recorded: 1978-05-02. Broadcast: 15 May 1978. Repeated: 15 June 1978
T.C.P. / Brickfield Nights / Classified Suzy / Boys
Other Shows Played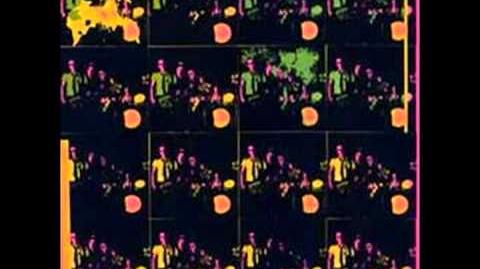 1977
1978
1979
1980
1981
External Links
Community content is available under
CC-BY-SA
unless otherwise noted.