Broadcast are an English indie electronic band, founded in Birmingham, England in 1995 by Trish Keenan (vocals, keyboards, guitar) and James Cargill (bass). The band has released three albums as well as several EPs, singles and EP collections, with their first studio album, "The Noise Made by People", being released in 2000. Their musical style blends elements of 1960s American psychedelic rock with electronica, incorporating samples from various sources, and earned the band a cult following.
Other members included Roj Stevens (keyboards), Tim Felton (guitar), and Steve Perkins (drums). Drummers including Keith York, Phil Jenkins, Jeremy Barnes and Neil Bullock were also featured in the band. As of 2005, Broadcast consisted only of the duo of Keenan and Cargill. Following the unexpected 2011 death of Keenan, Cargill remained the only member.
Broadcast's musical style, a mixture of electronic sounds and Keenan's 1960s-inspired vocals, was heavily influenced by the 1960s American psychedelic group the United States Of America, using many of the same electronic effects. The band were also known for using samples taken from both library music compilations and real-life field recordings.
(Read more at Wikipedia.)
Links to Peel
In 1996, Peel played the Birmingham band's earliest recordings on Wurlitzer Jukebox and the Duophonic Super 45s label associated with Stereolab. The same year, he saw them live for the first time, at the Phoenix festival, and afterwards declared their set "the most enjoyable ... I saw throughout the four-day weekend", against competition including Neil Young and a reformed Sex Pistols.[1]
In June 1998, Broadcast were one of the four outfits who performed in a Warp label live special for the opening night of the Meltdown festival curated by Peel, alongside Autechre, Plaid and Plone. The Independent newspaper reviewed the band's performance at the Queen Elizabeth Hall in the following terms:
"Broadcast followed (a five-piece, experimental guitar band), against a video projection of swimmers filmed with an underwater camera, and played a strong, passionate set. Often described as retro-futurists, acknowledging both Serge Gainsbourg and electronic abstract musicians as influences, Broadcast have come a long way in the past couple of years, with a fuller, more confident sound." [2]
The DJ played tracks from both albums the band released on Warp during his lifetime, alongside regular sessions and Festive Fifty entries. After his death, the first of their recordings for his show was selected by those who knew him best in a list of Peel Sessions: The Best 125. On the Keeping It Peel website, Trish Keenan recalled the band's awe at being allowed to record for Peel at the BBC's historic Maida Vale facility:
"There was a sense of initiation on entering the Maida Vale studios. We were quiet as we received our BBC badges and escorted, by security, to the large elevators that took us and our equipment down below ground-level. What we found was a maze of hallways and side rooms, strangely silent and uninhabited. During a break from recording, we wondered through the corridors, peering through the windows of locked rooms, on a hunt for the Radiophonic Workshop. … It was wonderful to be free to walk around unquestioned." [3]
Festive Fifty Entries
Post-Peel
Sessions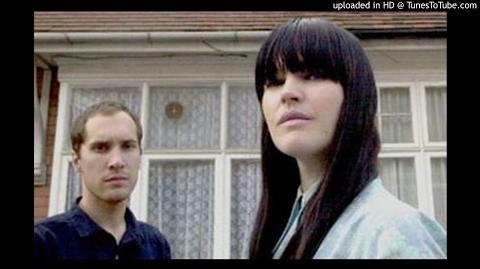 Three sessions. No known official release.
1. Recorded 1996-09-15. First broadcast 06 October 1996. Repeated 24 November 1996 (John likes the playlist description of Broadcast as "an eclectic selection.").
Forget Everything / The Note / The World Backwards / Untitled
2. Recorded 2000-01-23. First broadcast 09 February 2000. No known repeat.
Long Was The Year / Echo's Answer / Where Youth And Laughter Go
3. Recorded 2003-07-24. First broadcast 19 August 2003. No known repeat.
Pendulum / Colour Me In / Minim / Sixty Forty
Live
Until Then
The World Backwards
30 June 1998: live set from Warp Records Night at Meltdown (recorded 1998-06-20).[4]
Book Lovers
None Of Us
Martian Stabs Alien
Come On Lets Go Look Outside
Writing For Pleasure
Long Was The Year
Where Youth And Laughter Go
Message From Home
Echo's Answer
Dead The Long Year
Look Outside
Come On Lets Go
You Can Fall
Interlude
Unchanging Window
Distant Call
Drums On Fire
Paper Cuts
Other Shows Played
1996
1998
28 May 1998: Hammer Without A Master (v/a CD - We Are Reasonable People) Warp
1999
2000
2003
See Also
External Links