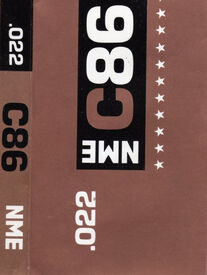 C86 is a cassette compilation released by the British music magazine NME in 1986, featuring new bands licensed from British independent record labels of the time. As a term, C86 quickly evolved into shorthand for a guitar-based musical genre characterized by jangling guitars and melodic power pop song structures, although other musical styles were represented on the tape. The C86 scene is now recognized as a pivotal moment for independent music in the UK. The name C86 was a play on the labelling and length of blank compact cassettes—commonly C60, C90 and C120—combined with 1986.
(Read more at Wikipedia.)
Tracklisting
Side 1
Side 2
Links to Peel
In its time, the C86 scene became a pejorative term for its associations with so-called "shambling" (a John Peel-coined description celebrating the self-conscious primitive approach of some of the music) and underachievement. Despite this, Peel supported the C86 scene and played many tracks from the compilation album on his shows in 1986. All of the bands featured on the cassette did sessions for Peel, including future long-term show stalwarts Half Man Half Biscuit and Wedding Present.
Discussing Peel's 04 June 1986 show in "Good Night And Good Riddance" (p381), author David Cavanagh describes the DJ as "the man who has done more than anyone else to popularise the C86 movement."[1]
Sessions
All of the bands featured on C86 did sessions for Peel:
Festive Fifty
Two of the tracks featured on C86 entered the 1986 Festive Fifty:
The same annual listing also included other C86 bands, with songs from different releases:
Shows Played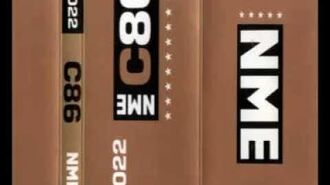 List below comes from only the C86 compilation album and excludes singles or album tracks from other releases.
1986
See Also
External Links