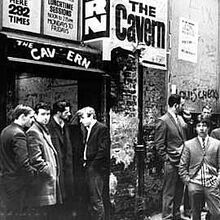 The Cavern Club is a nightclub at 10 Mathew Street, Liverpool, England. It was opened on 16 January 1957 as a jazz club, later becoming a centre of the rock and roll scene in Liverpool in the early 1960s. The club became closely associated with the Merseybeat music genre and, famously, regularly played host to The Beatles in their early years. It was closed and opened in a new site on March 1973 and was filled in during construction work on the Merseyrail underground rail loop. It would later be excavated and reopened on 26 April 1984.
Links to Peel
According to Sheila in Margrave Of The Marshes, Peel been to the Cavern only twice:
John had been to the Cavern only twice, when he had flown home for Christmas. The first time, he saw the Spencer Davis Group, with a wet-behind-the-ears Steve Winwood - whose autograph, along with those of other members of his later group Traffic, adorns a page in John's 1967 diary - and the second time the Richmond Group, a Rolling Stones sort of band who featured on a post-Merseyside live LP entitled Where It All Began. [1]
Peel sometimes played tracks from Cavern Club compilation albums on his shows.
Compilations
(Tracks played by Peel from various artist (v/a) compilations featuring music associated with the Cavern Club. Please add more information if known.)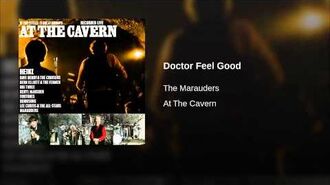 (LP - At The Cavern) Decca
(LP – Live At The Cavern) London
22 August 1981: Marauders: Doctor Feel Good (Peel forgets to give title), introduced by Bob Wooler, "the Andy Peebles of his day" (JP)
External Links
Community content is available under
CC-BY-SA
unless otherwise noted.