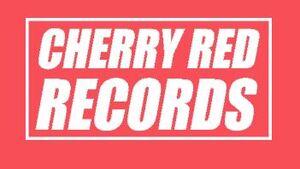 Cherry Red Records is a British independent record label founded by Iain McNay in 1978. The label has released recordings by Dead Kennedys, Everything But The Girl, The Monochrome Set, and Felt, among others, as well as the compilation album Pillows & Prayers. In addition to releasing new music, Cherry Red also acts as an umbrella for individual imprints and catalogue specialists.
Cherry Red grew from the rock promotion company (similarly named after the song "Cherry Red" by The Groundhogs) founded in 1971 to promote rock concerts at the Malvern Winter Gardens. In the wake of the independent record boom that followed the advent of punk rock, founders Iain McNay (who remains company chairman) and Richard Jones released the label's first single, "Bad Hearts" by punk band The Tights in June 1978.
(Read more on wikipedia.)
Links to Peel
Iain McNay, founder of Cherry Red along with Richard Jones and Will Atkinson, acknowledged on the label's website the influence of Peel in helping the fledging business get off the ground as an early indie operation in the wake of punk: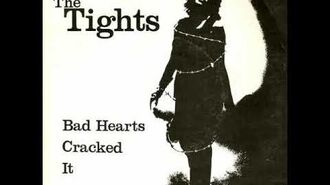 "In 1977 Punk music was happening, and the three of us loved it. We promoted all the punk bands we could at Malvern; The Damned, The Stranglers, The Jam, Generation X to name a few. And then there were The Tights, Malvern's own answer to the punk explosion. It was Richard again who persuaded me in the Malvern wine bar, on New Year's Eve 1977, that we should start a record label to release a Tights record. On 2nd June 1978 The Tights first single was released. The following week it was record of the week in the now defunct Record Mirror, the week after that John Peel played it, and before we knew where we were we had sold our initial pressing of 2,000 records." [2]
Peel would subsequently play numerous records on Cherry Red, including its breakthrough release of the debut Dead Kennedys LP, 'Fresh Fruit for Rotting Vegetables' (1980), which reached #33 in the UK album charts.[3] Not all of the label's eclectic roster found favour with the DJ, however, including indie chart stars Felt.[1]
Artists on Cherry Red who recorded sessions for his programme included former Dandelion favourite Kevin Coyne, who appeared alongside Monochrome Set, Everything But The Girl, Attila The Stockbroker, Nightingales and others on Cherry Red's celebrated 'Pillows & Prayers' budget sampler LP (1982), which topped the UK Indie Charts for 19 weeks.[4] Label boss McNay was also a Peel listener, licensing and re-releasing 'It's A Fine Day' by Jane after hearing it on his show in 1983, for another indie chart hit.
A vital source of exposure for many of the new artists and labels championed by Peel, the independent record chart was an idea proposed by McNay himself to weekly trade paper Record Business, leading to the first official listings in early 1980, later licensed to Sounds.[5] A book of the indie charts between 1980 and 1989 was published by Cherry Red.[6]
After the business environment for indie labels grew tougher from the late 1980s, Cherry Red came to focus on releases with a collector's theme, including a football series with albums based around clubs, as well as series focusing on goth, metal and psychobilly music.[7] Early catalogue releases on Cherry Red that were played by Peel included vintage material from his 1960s favourites The Misunderstood. Following the lead of Strange Fruit, the label also put out many Peel Sessions Releases on CD.
In 2006, Cherry Red hooked up with Clive Selwood, Peel's former business partner, to release the 3CD box set Life Too, Has Surface Noise - The Complete Dandelion Records Singles Collection 1969-1972, bringing together the 7" releases of the label co-owned by Peel and Selwood. Albums originally released on Dandelion were also reissued on CD by Cherry Red. In a further tribute to the DJ, in 2008 Cherry Red released the themed compilation Perfect Unpop: Peel Show Hits & Long Lost Lo-Fi Favourites Vol. 1 1976-1980.
Later in the new century, Cherry Red became the final label of the Fall, handling new releases by Peel's long-time favourite band for six years until the death of Mark E. Smith in 2018.[8]
Sessions
Cherry Red artists who recorded Peel sessions. List includes sessions when the artists were not on Cherry Red.
Festive Fifty
The list below covers Festive Fifty entries on Cherry Red; it does not include entries by Cherry Red artists on other labels.
Compilations
(Plays by Peel of various artist (v/a) releases on Cherry Red Records. 'Business Unusual' was produced in association with Zigzag magazine. 'Labels Unlimited' featured a small photo of Peel on the cover. 'Hybrid Kids' was actually a fake compilation, with all tracks performed by Morgan Fisher under imaginary band names. 'Wild Paarty Sounds Volume One' was a joint release with the On-U Sounds label of Adrian Sherwood.)
(LP - Business Unusual (The Other Record Collection))
(LP - Labels Unlimited)
(LP - Hybrid Kids - A Collection Of Classic Mutants)
(LP - Wild Paarty Sounds Volume One)
(LP - Pillows & Prayers)
(LP - Seeds I : Pop)
(LP - Seeds IV: Punk)
(LP - Ambition - The Cherry Red Story Volume One)
(LP - Prole Life: A Souvenir From Glasgow)
(LP - Singing The Blues: The Songs Of Ipswich Town F.C.)
(LP - You'll Never Walk Alone)
See Also
External Links
References
Community content is available under
CC-BY-SA
unless otherwise noted.