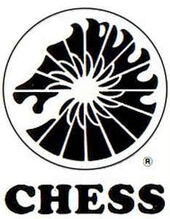 Chess Records was an American record company, founded in 1950 in Chicago and specializing in blues and rhythm and blues. Over time it expanded into soul music, gospel music, early rock and roll, and occasional jazz and comedy recordings, released on the Chess label and on its subsidiary labels Checker, Argo, and Cadet. The entire Chess catalogue is currently owned by Universal Music Group and managed by Geffen Records.
Founded and run by two Jewish immigrant brothers from Poland, Leonard and Phil Chess, the company produced and released many singles and albums regarded as central to the rock music music canon. The musician and critic Cub Koda described Chess as "America's greatest blues label."[1]
(Read more at Wikipedia.)
Links to Peel
As a big fan of blues, R&B and early rock'n'roll, Peel was familiar with the output of Chess Records from an early age, although he admitted in his sleevenotes to 'Chess Golden Decade Sampler' (1976) that he was often exposed initially to popular cover versions of songs originally by artists on the definitive Chicago label.
"When I was myself a carefree young cub I remember buying 'See You Later, Alligator' by Bill Haley from Crane's in Liverpool. I probably snapped up the McGuire Sisters' 'Sincerely' around the same time. Doubtless I trundled off home feeling that I was tapped in to the very roots of rock 'n' roll. Now, older and wiser, I know that I should have listened to Bobby Charles and the Moonglows instead."[2]
In later years, Peel's favourite artists on the Chess roster included groundbreaking figures such as Muddy Waters, Elmore James, Howlin' Wolf, Chuck Berry and Bo Diddley – who were also a huge influence on a generation of British artists heavily played by the DJ. Among others, the Rolling Stones recorded at the Chess studios in Chicago, while Fleetwood Mac released a "Blues Jam at Chess" LP with leading musicians on the label.[3]
The use by other performers of songs first released on Chess remained a constant through the decades of Peel shows, with Jawbone covering Bo Diddley's 'I'm A Man' in 2004. Cover versions the DJ particularly appreciated by artists on the label included an unlikely doo-wop rendition of 'White Cliffs Of Dover' by the Blue Jays.
In the first six months of the 21st century, Peel treated listeners to numerous tracks from the 'The Chess Story 1947-1956' box set. The DJ had bought the 15-CD collection as a Christmas present for himself at the end of 1999.
Chess Compilations
(Plays by Peel of various artist (v/a) compilations from Chess, including those first released on subsidiary labels as indicated. Please add more information if known.)
(4xLP – Genesis: The Beginnings Of Rock)
(LP - Chess Golden Decade Vol. 1)
(2xLP - Golden Decade Volume 3)
(LP - Heavy Heads)
(LP - Genesis Vol 3 : Sweet Home Chicago)
(LP - A Christmas Dedication) Checker
(LP – Best Of Chess/Checker/Cadet Rockabillies)
(LP - Chess: The Rhythm And The Blues)
(2xLP - Golden Age Of Rhythm And Blues)
(CD - The Blues Volume 1)
(15xCD – The Chess Story 1947-1956)
(LP - Chess Rockabillies Volume One - Just Go Wild Over Rock'N'Roll)
(LP - Folk Festival Of The Blues) Argo
See Also
Links