The Chills are a guitar and keyboard-based indie rock band from Dunedin, New Zealand formed in 1980. The band is essentially the continuing project of singer/songwriter Martin Phillipps, who is the group's sole constant member—for a time in the 1990s, the act was billed as Martin Phillipps & The Chills. In the 1980s and 1990s, The Chills had some significant chart success in their homeland, and were a cult band in other parts of the world as one of the earliest proponents of the Dunedin Sound, a style of "jingly jangly" guitar-playing, minimal bass lines and loose drumming.
Links To Peel
Peel heard the band through the Flying Nun label, a New Zealand based indie record company that championed the Dunedin Sound. The group recorded three sessions for Peel's show. After the 80's, Peel seemed to lose interest in the group.
Sessions
All sessions are available on The Chills - The BBC Sessions (2014, CD, Fire Records)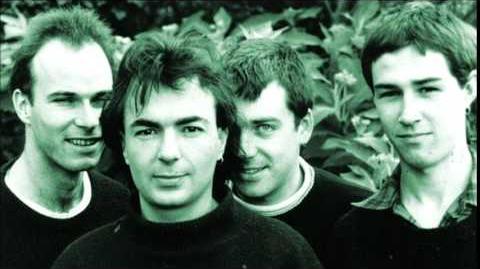 1. Recorded: 1985-11-12. Broadcast: 25 November 1985. Repeated: 10 December 1985, 28 January 1986, The Peel Tapes Vol.3
Rolling Man / Brave Words / Wet Blanket / Night Of Chill Blue
2. Recorded: 1987-04-05. Broadcast: 15 April 1987. Repeated: 05 May 1987
Dan Destiny And The Silver Dawn / Living In A Jungle / Rain / Moonlight On Flesh
3. Recorded: 1988-12-18. Broadcast: 04 January 1989. Repeated: 07 February 1989
Part Past Part Fiction / Christmas Chimes / Effloresce And Deliquesce / Dead Web
Other Shows Played
25 July 1984: Pink Frost (7" single) Flying Nun (JP: 'Well that's what they're up to in New Zealand these days, apart from staring out to sea watching for the next delivery of fresh fruit.')
1986
1987
1988
1989
1991
External Links
Community content is available under
CC-BY-SA
unless otherwise noted.