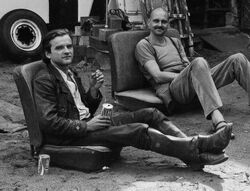 Cluster (also known as Kluster) was a German experimental group founded by Hans-Joachim Roedelius and Dieter Moebius in 1969. Often categorised under the Krautrock label, they recorded a wide variety of albums in various styles ranging from the experimental to progressive rock influencing the development of contemporary electronic and ambient music. Between 1971 and 2010 Cluster released a total of 15 albums, including two collaborations with Brian Eno. The eponymous debut album appears at no. 16 in the Wire magazine chart '100 Records That Set the World on Fire (While No One Was Listening)'[1] . Roedelius and Moebius also collaborated with Michael Rother (formerly of early line-ups of Kraftwerk and Neu!) under the group name of Harmonia.
Links to Peel
Peel's interest in Cluster seems to have been fairly limited in the early seventies, despite interest in similar bands of the 'krautrock' genre such as Tangerine Dream, Can and Neu!. He did however pick up on the Eno/Roedelius/Moebius 1978 album After The Heat playing tracks from it in 1979, in typical juxtaposition to post-punk tracks. Peel featured Cluster tracks much later in his career when their ambient electronic sound had become more relevant to contemporary electronica, playing a track from 1972's Cluster II as late as 2004.
Sessions
Shows played
Cluster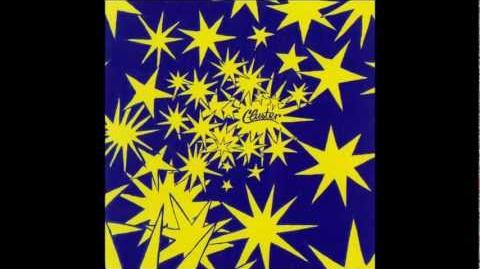 Eno, Moebius, Roedelius
External links
Community content is available under
CC-BY-SA
unless otherwise noted.