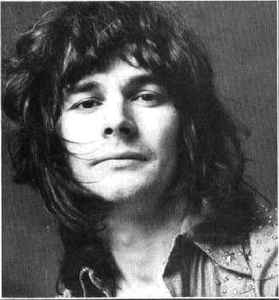 Colin Edward Michael Blunstone (born 24 June 1945) is an English singer, songwriter and musician. In a career spanning more than 50 years, Blunstone came to prominence in the mid 1960s as the lead singer of the English rock band the Zombies, which released four singles that entered the Top 75 charts in the United States during the 1960s, including "She's Not There", "Tell Her No", "She's Coming Home", and "Time of the Season". Blunstone began his solo career in 1969, releasing three singles under the pseudonym of Neil MacArthur. Since then, he has released ten studio albums and one live album under his real name. His solo hits include "She's Not There", "Say You Don't Mind", "I Don't Believe in Miracles", "How Could We Dare to Be Wrong", "What Becomes of the Brokenhearted", and "The Tracks of My Tears". In 2019, Blunstone was inducted into the Rock and Roll Hall of Fame as part of The Zombies.
He is also known for his participation on various albums with the Alan Parsons Project....(Read more) AllMusic said, " With their moody melodies and Baroque touches of muted keyboards, classical guitars, and inventive string arrangements, his early-'70s albums sometimes sounded like a mellower take on the direction the Zombies pursued with their pop-psychedelic masterwork Odessey and Oracle." (The latter was discussed by Blunstone and Rod Argent in a short interview with the John Peel Archive in 2013.)
Links to Peel
After leaving the Zombies, Blunstone had a successful solo career and the three sessions he recorded for Peel are testament to that (the first included his early big hit, the Denny Laine song 'Say You Don't Mind'.) Peel also introduced a Sounds On Sunday episode featuring Blunstone. Years later, after a dearth of plays on John's shows, Colin was on the Christmas edition of Top Of The Pops that was JP's first appearance in 13 years.
Festive Fifty Entries
Sessions
Three sessions. 'I Don't Believe In Miracles' and 'Wonderful' available on Live At The BBC (Windsong International reissued on Strange Fruit).
1. Recorded: 1972-10-23. First broadcast: 14 November 1972. Repeated: 26 December 1972.
Andorra / I Don't Believe In Miracles / How Wrong Can One Man Ever Be? (& Say You Don't Mind, first TX 26 December 1972).
2. Recorded: 1973-03-06. First broadcast: 27 March 1973. Repeated: 05 June 1973
Pay Me Later / I Want Some More / Looking For Someone To Love
3. Recorded: 1973-10-22. First broadcast: 06 November 1973. Repeated: 08 January 1974, 07 February 1974
Wonderful / Weak For You / Shadow Of A Doubt / Setting Yourself Up To Be Shot Down
Other Shows Played
Top Of The Pops
External Links