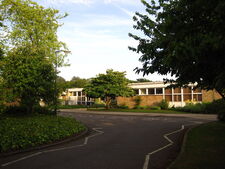 Combs Middle School was a state school for pupils aged between 9 and 13 located in Stowmarket, Suffolk. The school was rated Good by Ofsted in 2013, however Suffolk County Council made a decision to closed the school in August 2015, where all the pupils would be transferred to Stowupland High School in September 2015.
Links To Peel
All of Peel's children attended the school where he would praise their musical activities, which he was impressed with on his 19 December 1988 show:
"Our William and our Alexandra are at a school called Combs Middle School in Suffolk and they put on a really good, I mean genuinely good show each year. Last year's came second in some kind of national competition and they entered the same competition this year with something called 'A Disuse Waves The Rules'. It has music by Simon Clover and lyrics by Ian Crissell, who are both teachers at the school, and our William and Alexandra go there, and they allow anybody who wants to take part in the thing at all can, which means obviously there are a lot of people in it. I went along to see it last week, really expecting you know to be vaguely, frankly bored by the whole proceedings, and it was really very, very good. I mean, so good that I went along to see it again, and not just because our Alexandra is in the chorus on this particular thing I'm about to play you. And you can hear William playing alto-saxophone about one minute and forty-two seconds into it, in case you want to listen that closely. As I say, very self-indulgent, but it means a lot to me."
Some of the musicals from the school were played on Peel's show featuring his children including William (playing the saxophone), Alexandra (singing in the chorus) and Tom Ravenscroft (lead vocalist).
Shows Played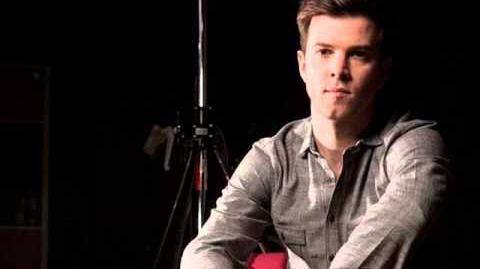 1987
16 December 1987: Cold Comfort (composed by the music/drama team Simon Clover and Ian Crissell at Peel's son William and daughter Alexandra's school)
1988
19 December 1988: Beach Boy (from 'Odysseus Waives The Rules') (William playing the saxophone, while Alexandra is singing in the chorus)
1989
07 January 1989 (BFBS)

: Beach Boy (from 'Odysseus Waives The Rules') (William playing the saxophone, while Alexandra is singing in the chorus)
1993
External Links