Jean Gesner Henry (May 10, 1925 - January 29, 1998), popularly known as Coupé Cloué, was a Haïtian footballer, singer, guitarist, and bandleader. He was known for defining a style of Haitian compas music he called kompa mamba, and for the sometimes bawdy innuendo used in his songs. During his career, he was one of Haiti's most prominent musicians, and found much success in West Africa as well. As a young man, he received a classical music education and worked as a cabinetmaker before becoming a professional soccer player. It was from soccer, playing defense for the Port-au-Prince club Aigles Noirs, that he acquired his nickname, "Coupé Cloué" or "cut and nail".
Links To Peel
Peel played a few tracks from the artist in the early 90's mainly through the Earthworks label, who would send regular records to him.
Shows Played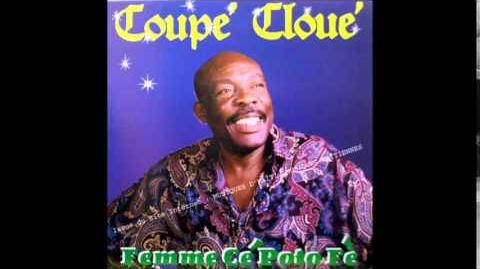 1992
1994
External Links
Community content is available under
CC-BY-SA
unless otherwise noted.