Obi-Wan Finale - The Loop
Play Sound
"This is a programme that likes a good cover version." (John Peel, 23 April 2002)
Unusual cover versions are among the best-remembered features of Peel's programmes, from ABBA hits sung in Hindi by Indian sisters Salma & Sabina and Elvis Presley covers by Eilert Pilarm (the "Swedish Elvis") to full sessions of covers by artists including Brian Auger's Trinity, Bakerloo Line, Billy Bragg, Cat Power, Chumbawamba, Cuban Boys, Delgados, The French, FSK, Lance Gambit Trio, Hefner, Love Sculpture, Mangrove Steel Band, J Mascis & The Fog,[1] Nirvana, Joshua Rifkin, Samurai Seven, Sex Clark Five, Sonic Youth, Stars Of Heaven, June Tabor & The Oyster Band, Teenagers In Trouble, Toques and Tunic.[2] On 06 January 1997, the John Peel's Classic Sessions series looked back at some favourite BBC studio renditions of songs originally by other artists.
Albums of covers played by Peel also include releases by Backbeat Band, Beau Hspanunks, Nick Cave & The Bad Seeds, Claw Hammer, Angel Corpus-Christi, Godfrey Daniel, Detroit Cobras, Flying Lizards, Hybrid Kids, Mike Kozelek, Laibach, LB, John Lennon, London Punkharmonic Orchestra, Mrs Miller, Nouvelle Vague, Portsmouth Sinfonia, Ramonetures, Silicon Teens, Johnny Thunders & Patti Palladin, Trashmuseum, V/Vm and When People Were Shorter And Lived By The Water, as well as numerous covers compilations.
In 1991, the DJ devoted four consecutive shows to alternative takes on other artists' songs (see Cover Version Specials). During the third of these, Peel cited a God Bullies demolition of 'Tie A Yellow Ribbon' as a "demonstration of the near-perfect cover version – one that leaves the original lying bruised and tattered in the gutter."[4]
Throughout Peel's career on Radio One, many of the artists played on his shows wrote their own material, a trend which began in the post-Beatles era of the late 1960s and continued into the singer-songwriter boom of the early 1970s. Yet even in these times, a few performers, like Fairport Convention, were primarily known for their cover versions, while many folk and blues artists covered songs by their contemporaries, or did versions of material dating from earlier decades. Pre-1970 Peel shows also include plenty of British covers of American songs, illustrating a long tradition in British pop.[3] Moreover, The Nice's arrangement of Leonard Bernstein's 'America' and Love Sculpture's version of Aram Khachaturian's 'Sabre Dance' were two classical-pop covers which Peel admired (both made the charts in 1968).[5] [6]
Peel was especially happy to air new versions of songs that were personal favourites, including at least a dozen covers of Teenage Kicks. In spring 1982, the DJ asked all session guests to attempt Liverpool anthem You'll Never Walk Alone for a proposed album project,[4] although this was eventually abandoned because many bands were unwilling to play the song.[5] He later took huge delight in the Trikont label's four-CD 'La Paloma' series, featuring nothing but recordings of the popular nineteenth-century Spanish song by different artists.[6]
Between 1991 and 1993, Peel undertook a long and ultimately successful trawl through his singles to track down a much-loved cover of Little Richard's 'Tutti Frutti', treating listeners to unexpected gems he unearthed along the way (see Little Richard Cover Search). The version in question eventually turned out to be by American singer Mickey Lee Lane. The record was later found stored safely among his most precious 45s in John Peel's Record Box.
Other favourite covers in the same collection included a reggae version of the 'Coronation Street' theme by Izzy Royal and the Galactic Symposium double-header 'Y.M.C.A.' / 'Money' (covers of Village People and Pink Floyd), as well as a version of 'Dancin' Queen' (ABBA) by Cheeze, described by JP on 08 March 1992 as "infinitely better than the original".
Talking to BBC World Service in 2004, the DJ commented:
"I don't like cover versions when they're just a faithful replica of the original - you get an awful lot of that and it seems to me to be utterly pointless. But when somebody comes along and does something original that you wouldn't have expected, then that is particularly welcome."[7]
Perhaps unsurprisingly, the DJ continued to look back with derision at cover versions of popular hits such as "Purple Haze" and "See Emily Play", which he claimed to have heard performed by dance bands and orchestras hired by the BBC to escape needle time restrictions, a Light Programme convention which survived into the early days of Radio One. Sadly, no recordings from this period have as yet been found to confirm Peel's claim, although artists who did cover versions of chart material for the BBC included Elvis Costello's father Ross MacManus. Nor did he pay any attention to the cheap compilation LPs of chart hits made anonymously in the 1960s and '70s and sold in supermarkets and department stores, even if a few of these contained early efforts by the likes of Elton John and Phil Collins before they achieved fame.
Peel himself performed a cover with Tony Blackburn of 'You Don't Bring Me Flowers' by Neil Diamond and Barbra Streisand. Recorded sometime in the 80s, it was played during a BBC Radio One tribute show to JP on 28 October 2004. In the early 1980s, he also joined the recording of Altered Images' version of Diamond's 'Song Sung Blue' on "backing vocals, whistling".[8]
Covers Played
The following list was compiled only from the database of this site, Lorcan's Tracklistings Archive and Ken Garner's The Peel Sessions, and is far from complete. Please add further details if known. To search for particular songs or covered artists, use the search function of your browser (click CTRL-F). For pages with covers listings for original artists, songs and others, see Covered category page.
Performing Artist | Song | Covered Artist | First Known Play
A
B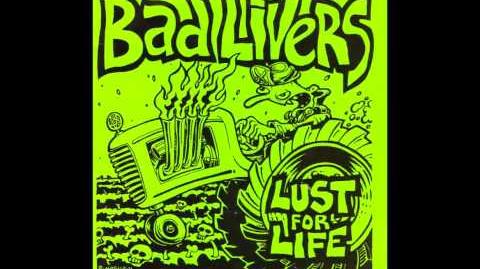 Bad Livers

: Dancing Days (Led Zeppelin) 01 January 1994

Bad Livers

: Lust For Life (Iggy Pop) 27 October 1991
Baha Men: Who Let The Dogs Out (

Anslem Douglas

) 15 August 2000

Jessica Bailiff

&

Alan Sparhawk

: Highwire (Marc Bolan) 30 January 2002

Chet Baker

: Almost Blue (Elvis Costello) 14 August 1989
Bakerloo Line: Don't Know Which Way To Go (session) (

Willie Dixon

) 20 October 1968
Bakerloo Line: Eleanor Rigby (session) (Beatles) 20 October 1968
Bakerloo Line: Rock Me (session) (Muddy Waters) 20 October 1968
Bakerloo Line: Smokestack Lightnin' (session) (Howlin' Wolf) 20 October 1968
Ballboy: Born In The USA (Bruce Springsteen) 22 October 2003

Balls

: Wild Cat (Gene Vincent) 06 December 1989

Balsara & His Singing Sitars

: Let Me Hold Your Hand (Beatles) 10 July 1993
Band Of Susans: Child Of The Moon (session) (Rolling Stones) 11 October 1988
Band Of Susans: I Found That Essence Rare (session) (Gang Of Four) 11 October 1988
Band Of Susans: Too Late (session) (Wire) 13 July 1989

Bandoggs

: The Swimming Song (session) (Loudon Wainwright III)

13 January 1978

Bang Bang Machine: Life's A Gas (T-Rex) 24 July 1993

Banned

: Little Girl (

Syndicate Of Sound

) 29 September 1977
Baptist Generals: It's Over (session) (Roy Orbison) 13 November 2002

Barbel

: Winchester Cathedral (

New Vaudeville Band

) 14 July 1991
Barcelona Pavilion: Regret / Temptation (medley) (session) (New Order) 04 September 2003

Bardots

: Don't Let Me Down (session) (Beatles) 06 June 1992
Barmy Army: Que Sera Sera (Doris Day) 25 November 1989 (BFBS) (Peel 124 (BFBS))

Lou Ann Barton

: Don't Slander Me (Roky Erickson) 02 March 1991 (BFBS) (Peel 173 (BFBS))

Bastard Kestrel

: Past, Present & Future (Shangri-Las) 13 July 1991
Bastro: Nothing Special (session) (

My Dad Is Dead

) 29 January 1990

Battalion Of Saints

: Ace Of Spades (Motorhead) 08 December 1987
Bauhaus: Rosegarden Funeral Of Sores (John Cale) 29 November 1980 (BFBS)
Bauhaus: Telegram Sam (session) (T-Rex) 03 January 1980
Bauhaus: Third Uncle (Eno) 15 December 1982
Bauhaus: Ziggy Stardust (David Bowie) 28 December 1982

Screamin' Tony Baxter

: Get Up Off That Thang (James Brown) 25 July 1984 (BFBS)
B.B. King: It's My Own Fault (John Lee Hooker) 16 February 1969

B. Bumble & The Stingers

: Nut Rocker ('The Nutcracker') (

Pyotr Ilyich Tchaikovsky

) 26 December 1970

Beach Bullies

: Femme Fatale (Velvet Underground) 14 October 1980
Bearsuit: Little Donkey (

Nina & Frederik

) 26 December 2002 (Radio Mafia)
Beat: Can't Get Used To Losing You (

Andy Williams

) 08 May 1980
Beat: Rough Rider (Prince Buster) 14 May 1980
Beat: Tears Of A Clown (session) (

Smokey Robinson

) 05 November 1979
Beat: Whine And Grine (Prince Buster) 08 May 1980
Beatles: Long Tall Sally (Little Richard) 18 February 1972
Beatles: Mr. Moonlight (

Piano Red

) 30 October 1979
Beatles: Roll Over Beethoven (Chuck Berry) 20 August 1976
Beatles (with

Tony Sheridan

): Take Out Some Insurance (If You Love Me Baby) (Jimmy Reed) J P D36
Beau Hunks: Bells (Laurel And Hardy) 03 February 1998
Beau Hunks: Dash And Dot (Laurel And Hardy) 12 February 1998
Beau Hunks: Manhattan Minuet (

Raymond Scott

for Warner Brothers cartoons) 07 January 1998
Beau Hunks: Sunflower Waltz (Laurel And Hardy) 18 December 1997
Beau Hunks: Stage-Coach Conversations (Laurel And Hardy) 12 March 1998
Beau Hunks: We're Just A Happy Family (Laurel And Hardy) 15 January 1998
Beau Hunks: You Are The One I Love (Laurel And Hardy) 29 January 1998

Beautiful South

: Lean On Me (

Bill Withers

) 24 June 1997

Beck, Bogert & Appice

: Superstition (Stevie Wonder) 10 April 1973
Jeff Beck Group: Going Down (session) (

Don Nix

, Freddie King, etc.) 14 January 1972
Jeff Beck Group: I Ain't Superstitious (session) (Howlin' Wolf) 05 November 1967
Jeff Beck Group: Jailhouse Rock (Elvis Presley} 24 August 1969
Jeff Beck Group: Loving You Is Sweeter Than Ever (session) (Four Tops) 05 November 1967
Jeff Beck Group: Morning Dew (

Bonnie Dobson

) 10 October 1974
Jeff Beck Group: Ol' Man River (Jerome Kern/Oscar Hammerstein, from 'Showboat':

Paul Robeson

, Paul Whiteman etc.) 31 March 1972
Jeff Beck Group: Rollin' and Tumblin' (

Hambone Willie Newbern

, Muddy Waters et al) 11 January 2001
Jeff Beck Group: Shapes Of Things (session) (Yardbirds) 29 September 1968
Jeff Beck Group: Tonight I'll Be Staying Here With You (session) (Bob Dylan) 14 January 1972
Jeff Beck Group: You Shook Me (session) (Muddy Waters) 05 November 1967

Tracey And Melissa Beehive

: Five Feet High And Risin' (Johnny Cash) 10 August 1988
Maggie Bell: A Woman Left Lonely (Janis Joplin) 07 March 1974
Belle & Sebastian: Final Day (Young Marble Giants) 01 October 2003
Belle & Sebastian: O Come, O Come, Emmanuel (traditional) 25 December 2001
Duster Bennett: It's A Man Down There (G.L. Crockett) 11 August 1968

Val Bennett

: Spanish Harlem (Aretha Franklin) 12 June 2002

Berlin Mitte Boys

: New York City Boy (Pet Shop Boys) 27 June 2000

Bet Lynch's Legs

: High Noon (Frankie Laine) 04 February 1980

Bet Lynch's Legs

: Riders in the Sky ('Ghost Riders In The Sky') (

Burl Ives

, Ramrods, etc) 30 January 1980
Better Beatles: I'm Down (Beatles) 07 July 1991
Better Beatles: Penny Lane (Beatles) 22 September 1982

Klaus Beyer

: Gestern ("Yesterday") (Beatles) 06 December 2001
Biffy Clyro: You Can Go Your Own Way (session) (Fleetwood Mac) 24 February 2004
Big Black: He's A Whore (Cheap Trick) 19 August 1987
Big Black: Heartbeat (Wire) 16 June 1987
Big Black: The Model (Kraftwerk) 04 September 1987 (BFBS)
Big Brother & The Holding Company: Piece of My Heart (Erma Franklin) 22 September 1968

Big Chief

: Into The Void (session) (Black Sabbath) 14 December 1991

Big Drag

: I'm A Lonesome Fugitive (Merle Haggard) 06 October 1995
Big Flame: Testament To The Slow Death Of Youth Culture (Wake Me Up When It's Over) (session) (Wham!) 12 May 1986 [7]
Big Flame: These Boots Are Made For Walking (session) (

Nancy Sinatra

) 25 February 1985

Big Hair

: Puppet On A String (Sandie Shaw) 08 January 1981
Big Three: If You Ever Change Your Mind (

Sam Cooke

) 24 January 2001

Big Tube Squeezer

: Sweet Jane (Velvet Underground) 21 February 1989

Big Tube Squeezer

: Walk On The Suicide ('Walk On The Wild Side') (Lou Reed) 05 July 1989

Bikini Beach Band

: A Design For Life (Manic Street Preachers) 27 November 1997

Bikini Beach Band

: Anarchy In The UK (Sex Pistols) January 1998 (FSK)

Bikini Beach Band

: Boys And Girls (Blur) 07 July 1995

Bikini Beach Band

: Some Might Say (Oasis) 27 July 1996 (BFBS)
Birdland: Rock N Roll N*gger (session) (Patti Smith) 05 February 1990
Birdland: See No Evil (session) (Television) 28 June 1989
Birthday Party: Loose (Stooges) 14 July 1991
Bis: Love Will Tear Us Apart (Joy Division) March 2002 (FSK)
Bis: Stray Cat Blues (Rolling Stones) 26 August 1998
Bishops: I Want Candy (

Strangeloves

) 19 September 1978

Bill Black Combo

: Don't Be Cruel (Elvis Presley) 07 July 1991

Billy Boy Arnold

: I'm Ready (session) (

Willie Nixon

, Muddy Waters)

14 October 1977

Black Cat Bones

: I Just Don't Know Which Way To Go (session) (

Buddy Guy

) 09 February 1969

Black-Eyed Snakes

: Smokestack Lightning (Howlin' Wolf) 13 November 2001
Tony Blackburn: Hey, You In The Crowd (

Harpers Bizarre

) 01 June 1981
Tony Blackburn: I Can't Make Your Way (Yardbirds) 12 May 1981
Tony Blackburn: There I Said It Again (Vaughn Monroe,

Bobby Vinton

) 21 April 1981
Tony Blackburn: The White Cliffs Of Dover (Vera Lynn) 15 April 1981
Tony Blackburn: We've Never Spoken (

Bob Lind

) 19 May 1981
Frank Black: Handyman (session) (

Jimmy Jones

) 18 June 1994
Frank Black: Sister Isabel (session) (Del Shannon) 18 June 1994

Black Gang

: A Carrot Is As Close As A Rabbit Gets To A Diamond (Captain Beefheart) 14 January 2001 (BFBS)
Black Keys: Busted (

R.L. Burnside

) 05 February 2003
Black Keys: Grown So Ugly (

Robert Pete Williams

) 04 August 2004
Black Keys: Have Love, Will Travel (

Richard Berry

,

Sonics

) 05 March 2003
Black Keys: Leavin' Trunk (Sleepy John Estes) 11 February 2003
Black Keys: No Fun (session) (Stooges) 31 July 2003

Black Neon

: You're So Vain (

Carly Simon

) 20 November 2001
Black Uhuru: No No No (Dawn Penn) 01 May 1979
Black Uhuru: Solidarity (

Steven Van Zandt

) 09 July 1984
Black Uhuru: Somebody's Watching You (

Sly & The Family Stone

) 24 January 1984

Blake Babies

: Severed Lips (Dinosaur Jr.) 27 July 1991

Bobby Blue Bland

: It's Not The Spotlight (

Gerry Goffin

) J P D32
Blind Faith: Well All Right (Buddy Holly) 01 April 1980
Blodwyn Pig: Slow Down (

Larry Williams

) 31 January 1970

Blood On The Saddle

: Rawhide (Frankie Laine) 30 September 1987
Bloodfire Posse: Pink Panther (

Henry Mancini

) 20 February 1985

Mike Bloomfield

/

Al Kooper

/

Steve Stills

: It Takes A Lot To Laugh, It Takes A Train To Cry (Bob Dylan) 08 September 1968
Blossom Toes: I'll Be Your Baby Tonight (session) (Bob Dylan) 31 March 1968
Blue Cheer: Rock Me Baby (B.B. King) 06 November 1997 (BFBS)
Blue Cheer: Summertime Blues (Eddie Cochran) 25 February 1968

Blue Hawaiians

: White Christmas (Bing Crosby) 10 November 1995

Blue Jays

: White Cliffs of Dover (Vera Lynn) 08 May 1980

Blue Meanies

: Ace Of Spades (Motorhead) 08 June 1996
Blues Brothers: Gimme Some Lovin' (Spencer Davis Group) 25 June 1980

Blues Goblins

: Black Snake Moan (Blind Lemon Jefferson) 22 January 2003
Blues Project: If You've Gotta Make A Fool Of Somebody (

James Ray

,

Freddie and the Dreamers

) 22 December 1968

Tabea Blumenschein

,

Frieder Butzmann

,

Gudrun Gut

&

Bettina Köster

: Stille Nacht Goes Disco ('Silent Night') (

Franz Xaver Gruber

) 03 January 1981 (BFBS)

Bo

: The Wonder Of You (Elvis Presley) 13 September 1988
Bogshed: Gather In The Mushrooms (

Benny Hill

) 28 July 1986
Yami Bolo: Richer Than Cory (original title 'Richard Cory') (Simon & Garfunkel, Them) 28 May 1998
Graham Bond Initiation: Wade In The Water (session) (traditional) 31 January 1970
Bongwater: 4 Sticks (Led Zeppelin) 26 June 1987 (Radio Bremen)
Bongwater: Bedazzled (

Dudley Moore

) 17 March 1991
Bongwater: Kisses Sweeter Than Wine (session) (

Weavers

) 13 April 1991
Bongwater: Ride My See-Saw (Moody Blues) 28 July 1987
Bongwater: You Don't Love Me Yet (session) (Roky Erickson) 13 April 1991
Bonnie Billy: Sweeter Than Anything (PJ Harvey) 05 June 2001
Bonnie 'Blue' Billy: Little Boy Blue (

Bobby 'Blue' Bland

) 23 May 2000
Bonnie 'Prince' Billy: Crying In The Chapel (Orioles) 23 September 1999
Bonnie 'Prince' Billy: I Confess (Kevin Coyne) 24 February 1999
Bonnie 'Prince' Billy: The Sun Shines Down On Me (Kevin Coyne) 25 February 1999
Bonzo Dog Band: Jollity Farm (Leslie Sarony With

Jack Hylton

& His Orchestra) 31 December 1967
Bonzo Dog Band: Mickey's Son And Daughter (session) (BBC Dance Orchestra) 12 November 1967
Bonzo Dog Band: Monster Mash (session) (

Bobby Pickett

) 17 December 1967
Bonzo Dog Band: My Brother Makes The Noises For The Talkies (

Albert Whelan

) 20 December 1978

Booker T & The MGs

: Winter Wonderland (

Richard Himber

,

Guy Lombardo

) 08 December 1999
Boo Radleys: Alone Again Or (session) (Love) 07 April 1991
Boo Radleys: Boo Faith (session) (A cover of "True Faith") (New Order) 26 October 1991

Ken Boothe

: You Keep Me Hanging On (Supremes) 18 April 1984 (BFBS)
Boss Hog: Fire Of Love (Jody Reynolds, Gun Club) 21 March 1992

Boulevard Of Broken Dreams Orchestra

: A Cottage For Sale (

Willard Robison

) 19 August 1986

Boulevard Of Broken Dreams Orchestra

: Clouds (

Walter Donaldson

) 08 September 1986

Boulevard Of Broken Dreams Orchestra

: Hummin' To Myself (

Sammy Fain

) 06 January 1987

Boulevard Of Broken Dreams Orchestra

: It's The Talk Of The Town (

Jerry Livingston

) 08 January 1987 (Andy Kershaw)

Bouncing Souls

: Mommy, Can I Go Out And Kill Tonight (

Misfits

) 26 January 1997
Bow Wow Wow: Fools Rush In (session) (Frank Sinatra,

Brook Benton

et al) 27 October 1980
David Bowie: Almost Grown (live) (Chuck Berry) 20 June 1971
David Bowie: Alabama Song (written by

Bertolt Brecht

&

Kurt Weill

, performed by

Lotte Lenya

, Doors, etc) 11 February 1980
David Bowie: Dancing In The Street (Martha & The Vandellas) 19 August 1985
David Bowie: Knock on Wood (

Eddie Floyd

) (D011, 1975 exact date unknown)
David Bowie: Waiting For The Man (session) (Velvet Underground) 28 January 1972
David Bowie: White Light White Heat (session) (Velvet Underground) 23 May 1972
Alan Bown Set: All Along The Watchtower (session) (Bob Dylan) 07 April 1968
Alan Bown Set: Pandora's Golden Heebie Jeebies (session) (Association) 31 December 1967
Billy Bragg: A13 - Trunk Road To The Sea (Route 66) (session) (Nat King Cole) 03 August 1983
Billy Bragg: A Change Is Gonna Come (

Sam Cooke

) 08 June 1987
Billy Bragg: Deck The Halls (traditional Christmas carol) (session) 22 December 1996
Billy Bragg: Hold The Fort (

English Transport Workers' Strike Song

) 28 April 1987
Billy Bragg: Jeane (session) (Smiths) 02 September 1985
Billy Bragg: Never Had No One Ever (Smiths) 16 November 1996
Billy Bragg: Reason To Believe (Live) (Tim Hardin) 29 August 1989
Billy Bragg: Seven And Seven Is (Love) 21 October 1990
Billy Bragg: When Will I See You Again (

Three Degrees

) 05 October 1992 (BBC World Service)
Billy Bragg: Which Side Are You On (session) (

Florence Reece

,

Almanac Singers

,

Pete Seeger

, etc.) 20 September 1984
Billy Bragg: World Turned Upside Down (

Leon Rosselson

) Peel 009 (BFBS)
Delaney Bramlett: Liverpool Lou (

Dubliners

, Scaffold) 10 January 1970
Bratmobile: Cherry Bomb (Runaways) 10 July 1993
Bratmobile: There's No Other Way (Blur) 19 June 1993
Breeders: Buffy Theme (TV theme) 30 July 2002
Breeders: Happiness Is A Warm Gun (Beatles) 16 May 1990
Bette Bright (& The Illuminations): The Captain Of Your Ship (

Reparata & The Delrons

) 25 January 1979

Brenda And The Beach Balls

: Catch A Falling Star (

Perry Como

) 27 October 1987
Brinsley Schwarz: I Cried My Last Tear (Allen Toussaint) 25 September 1978
Broadcast: Sixty Forty (session) (Nico) 19 August 2003

Brokeback

: A Carrot Is As Close As A Rabbit Gets Close To A Diamond (Captain Beefheart) 04 June 1997

Brokeback

: Running Scared (Roy Orbison) 14 February 2002
Broken Dog: Never Too Far (session) (Tim Hardin) 05 September 2000
Broken Dog: The Night They Drove Old Dixie Down (session) (Band) 31 August 1999
Broken Family Band: I Send My Love To You (session) (Palace Brothers) 16 March 2004

Babba Brooks

&

King Edwards Dr No

: La Paloma (

Cornet Duet

, etc) 17 July 2001

Brothers Johnson

: Come Together (Beatles) 19 March 1976
Edgar Broughton Band: Apache Drop Out ('Apache'/'Drop Out Boogie') (Shadows/Captain Beefheart) 14 November 1970
Edgar Broughton Band: Out Demons Out ('Exorcising The Demons Out Of The Pentagon') (Fugs) 14 March 1970
Arthur Brown: I Put A Spell On You (Screamin' Jay Hawkins) 12 June 1968
Arthur Brown: We've Got To Get Out Of This Place (session) (Animals)

24 April 1975

Dennis Brown: Man Next Door (

John Holt & The Paragons

) 14 July 1979 (BFBS)
Jackson Browne: First Girl I Loved (Incredible String Band) 21 October 1990

Brownsville Station

: Barefootin' (Robert Parker) 11 April 1974
Roy Buchanan: Green Onions (

Booker T & The MG's

) 22 December 1977
Roy Buchanan: I'm A Lonesome Fugitive (Merle Haggard) John Peel's 70's Mixtape 3B
Roy Buchanan: Sweet Dreams (

Don Gibson

) John Peel's 70's Mixtape 3B
Roy Buchanan: Treat Her Right (Roy Head) 27 March 1973

Buckinghams

: I'm A Man (Bo Diddley) 08 March 1993 (BFBS)

Bucks Fizz

: Pinball Wizard / Hot Stuff (Who / Donna Summer) 07 December 1982

Bulkhead

: Virginia Plain (Roxy Music) 05 July 1992 (BFBS)
Eric Burdon & The Animals: Chim Chim Cher-ee (session) (from 'Mary Poppins':

Julie Andrews

,

Dick Van Dyke

) 31 December 1967
Eric Burdon & The Animals: Paint It Black (Rolling Stones) 14 August 1971
Eric Burdon & The Animals: When Things Go Wrong, It Hurts Me Too (session) (Elmore James, etc) 26 May 1968

Burning Airlines

: Back Of Love (Echo & The Bunnymen) 25 November 1998

Burning Buddhists

: There Must Be Thousands (Quads) 18 June 1993
Burtons: MacArthur Park (

Richard Harris

, Donna Summer) 12 December 1979

Ray Bush And The Avon Cities' Skiffle

: I Don't Know (Cripple Clarence Lofton) 17 July 1990

Bush Tetras

: Cold Turkey (John Lennon) 14 July 1991

Butterfield 8

: Watermelon Man (

Herbie Hancock

) 15 June 1988
Paul Butterfield Blues Band: Look Over Yonder's Wall (

Junior Parker

, Elmore James) 14 August 1967
Paul Butterfield Blues Band: Shake Your Money Maker (Elmore James, etc) 31 March 1972
Butthole Surfers: Earthquake (13th Floor Elevators) 10 February 1991
Butthole Surfers: Hurdy Gurdy Man (Donovan) 13 December 1990 (Radio Mafia)
Butthole Surfers: The One I Love (R.E.M.) 12 June 1989
Buy Off The Bar: In The Back (session) (Buzzcocks) 13 July 1987
Buy Off The Bar: That Man (session) (Fall) 13 October 1986
Jerry Byrd: Memories Of Maria (Roy Orbison) 21 August 2003
Byrds: Deportees (Plane Wreck At Los Gatos) (Woody Guthrie: Judy Collins et al) 06 December 1969
Byrds: Nothing Was Delivered (Bob Dylan) 29 September 1968
Byrds: Old Blue (traditional) 16 March 1969
Byrds: The Christian Life (

Louvin Brothers

) 21 August 1968
Byrds: You Ain't Going Nowhere (Bob Dylan) 28 April 1968
C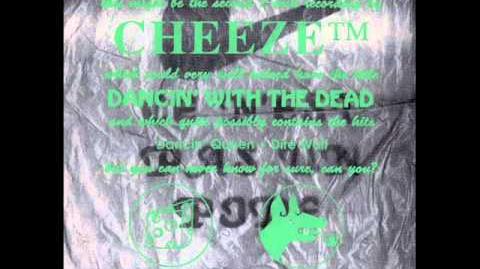 Checkers

: White Cliffs of Dover (Vera Lynn) 18 August 1980
Cheeze: Dancin' Queen (ABBA) 23 February 1992
Cheeze: MacArthur Park (

Richard Harris

, Donna Summer) 29 February 1992

Cherubs

: I Want Candy (

Strangeloves

) 12 August 1994
Chevette: We Can Dance Again (Pulp) 31 March 1999
Chicago Transit Authority: I'm A Man (Spencer Davis Group) 13 December 1969
Chicken Shack: Everyday I Have The Blues (session) (

Pinetop Sparks

) 08 September 1968
Chicken Shack: I'd Rather Go Blind (Etta James) 27 April 1969
Chicken Shack: Mean Old World (session) (

T-Bone Walker

) 08 September 1968
Chicken Shack: Midnight Hour (session) (

Clarence Brown

) 22 June 1969
Chicken Shack: Night Life (session) (Willie Nelson) 08 September 1968
Chicken Shack: Side Tracked (session) (Freddie King) 08 September 1968
Chicks On Speed: Give Me Back My Man (B-52's) 10 February 2000
Chicks On Speed: Mind Your Own Business (

Delta Five

) 04 August 1999
Chicks On Speed: Warm Leatherette (Normal) 01 March 2000
Wild Billy Childish: What You Want Me To Do (Jimmy Reed) 14 March 1990
China Drum: Wuthering Heights (Kate Bush) 21 April 1995
Ted Chippington: Feel Like Buddy Holly (

Alvin Stardust

) Peel 108 (BFBS)
Ted Chippington: She Loves You (Beatles) 24 March 1986 (BBC World Service)
Ted Chippington: The Wanderer (Dion) 22 July 1987
Mayumi Chiwaki: ア・ハード・デイズ・ナイト (ビートルズがやって来るヤァ!ヤァ!ヤァ!) / A Hard Days Night (Beatles) 06 June 1988
Chords: Hey Girl (Small Faces) 20 February 1980 (BFBS)

Angel Corpus-Christi

: Blank Generation (Richard Hell & The Voidoids) Peel 021 (BFBS)

Angel Corpus-Christi

: Dream, Baby, Dream (Suicide) 05 November 1985

Christians

: Lucy In The Sky With Diamonds (Beatles) 16 February 1988

Chrome

: I Left My Heart In San Francisco (Tony Bennett) 18 October 1979[8]
Chumbawamba: Agadoo (session) (

Black Lace

) 21 August 1992
Chumbawamba: Knock Three Times (session) (

Dawn

) 21 August 1992
Chumbawamba: The Birdie Song (session) (

The Tweets

) 21 August 1992
Chumbawamba: Y Viva Espana (session) (

Sylvia

) 21 August 1992
Ciccone Youth (Sonic Youth): Addicted To Love (Robert Palmer) 03 January 1989
Ciccone Youth (Sonic Youth): Burnin' Up (Madonna) 13 October 1986
Ciccone Youth (Sonic Youth): Into the Groove(y) (Madonna) 13 July 1991
Cimarons: Talking Blues (Bob Marley) 16 December 1975
Cimarons: Tradition (Burning Spear) 08 December 1975
Cinerama: All The Things She Said (session) (

t.A.T.u.

) 04 June 2003
Cinerama: Diamonds Are Forever (

Shirley Bassey

) 15 November 2001
Cinerama: Elenore (Turtles) 30 September 1999 (Radio Eins)
Cinerama: Groovjet (If This Ain't Love) (session) (

Spiller

) 06 January 2004
Cinerama: London (Smiths) 27 January 2000
Cinerama: Yesterday Once More (session) (Carpenters) 19 September 2000

Circle

: Paint It Black (Rolling Stones) 21 January 2003

City Centre

: To Love Somebody (Bee Gees) 03 August 1981
Eric Clapton (& The Powerhouse): Crossroads (Robert Johnson) 15 November 1969
Eric Clapton: Double Trouble (Otis Rush) 11 October 1976
Eric Clapton: I Shot The Sheriff (Bob Marley) 04 July 1974
Eric Clapton: Knocking On Heaven's Door (live) 04 April 1977
Eric Clapton: Rambling On My Mind (Robert Johnson) 18 August 1975
Eric Clapton: The Sky Is Crying (Elmore James) 10 March 1975
Dave Clarke: Cars (Gary Numan) 05 June 1997 (BFBS)

Norbert Clarke

: Goodbye To Love (Carpenters) 02 November 1991

Stanley Clarke Band

: Born In The U.S.A. (Bruce Springsteen) 26 August 1985
Clash: Armagideon Time (

Willie Williams

) 03 December 1979
Clash: Brand New Cadillac (

Vince Taylor

) 10 December 1979
Clash: I Fought The Law (

Crickets

,

Bobby Fuller Four

) 24 April 1979
Clash: Junco Partner (

James Waynes

, Professor Longhair, etc) 07 July 1991
Clash: Police And Thieves (

Junior Murvin

) 28 December 1978
Clash: Pressure Drop (Toots & The Maytals) 06 July 1991
Clash: Revolution Rock (

Danny Ray

) 03 December 1979
Clash: Time Is Tight (

Booker T & The MG's

) 17 November 1980
Clash: Wrong 'Em Boyo (

Rulers

) 05 December 1979

Claw Hammer

: Blank Frank (Brian Eno) 24 November 1990

Claw Hammer

: Moonlight on Vermont (Captain Beefheart) 19 July 1992 (BFBS)

Claw Hammer

: Satisfaction (Devo, Rolling Stones) 29 September 1991

Clayson And The Argonauts

: The Taster (Wild Man Fischer) 17 May 1978

Clearlake

: Hang On To Your Ego (session) (Beach Boys) 28 November 2000

Clint Boon Experience

: I Wanna Be Your Dog (Stooges) 26 October 1999

Club Noveau

: Lean On Me (

Bill Withers

) 02 March 1987
Coachwhips: HC She (

Trin Tran

) 22 April 2004

Coalesce

: Black Dog (Led Zeppelin) 02 November 1999

Coalesce

: Whole Lotta Love (Led Zeppelin) 17 November 1999 (BBC World Service)
Cochise: Love's Made A Fool Of You (Buddy Holly) 05 December 1970
Cochise: Ohio (Neil Young) 01 August 1971
Joe Cocker: Bird On The Wire (Leonard Cohen) 23 May 2000
Joe Cocker & The Grease Band: Darling Be Home Soon (session) (Lovin' Spoonful) 11 October 1969
Joe Cocker: I Heard It Through The Grapevine (

Gladys Knight & The Pips

, Marvin Gaye) 13 September 1978
Joe Cocker And The Grease Band: I Shall Be Released (session) (Bob Dylan) 09 June 1968
Joe Cocker and The Grease Band: Lawdy Miss Clawdy (session) (Lloyd Price, Fats Domino et al) 27 December 1969
Joe Cocker: She Came In Through The Bathroom Window (Beatles) 08 November 1969
Joe Cocker: Whiter Shade Of Pale (Procol Harum) 12 September 1978
Joe Cocker and The Grease Band: With A Little Help From My Friends (session) (Beatles) 14 July 1968
Joe Cocker: You Are So Beautiful (

Billy Preston

) 10 March 1975
Cockney Rejects: Blockbuster (session) (Sweet) 25 February 1980
Cockney Rejects: I'm Forever Blowing Bubbles (

John Kellette

) 16 April 1980
Cocteau Twins: Frosty The Snowman (

Gene Autry

) 11 December 1992
Cocteau Twins: Strange Fruit (session) (Billie Holiday) 04 October 1983
Leonard Cohen: The Partisan (

Anna Marly

) 20 April 1969

Coil

: Tainted Love (

Gloria Jones

, Soft Cell) 24 June 1985
Judy Collins: Both Sides Now (Joni Mitchell) 24 November 1968
Judy Collins: Liverpool Lullaby (

Stan Kelly-Bootle

) 14 August 1967
Judy Collins: Someday Soon (

Ian & Sylvia

) 16 March 1969
Judy Collins: Story of Isaac (Leonard Cohen) 16 February 1969
Colosseum: Walking In The Park (Graham Bond Organisation) 11 May 1969
Colourbox featuring

Lorita Grahame

: Baby I Love You So (Augustus Pablo) Mostly Peel Spring 1986
Colourbox: Say You (U-Roy) 17 March 1984 (BFBS)

Combustible Edison

: Cry Me A River (

Julie London:

) 15 October 1993
Come: City Of Fun (session) (Only Ones) 12 February 1993

Come Ons

: Needle In A Haystack (Velvelettes) 31 January 2002

Come Ons

: Twine Time (session) (

Alvin Cash & The Crawlers

) 01 May 2002

Pascal Comelade

: Egyptian Reggae (Jonathan Richman) 04 July 2001

Pascal Comelade

: It's All Over Now, Baby Blue (Bob Dylan) 28 June 2001

Pascal Comelade

: Like A Rolling Stone (Bob Dylan) 21 June 2001

Pascal Comelade

: September Song (

Kurt Weill

) 02 January 2002
Commander Cody And His Lost Planet Airmen: Midnight Shift (Buddy Holly) 01 February 1972
Commander Cody And His Lost Planet Airmen: Truck Driving' Man (

Terry Fell

, Buck Owens) 15 September 1972
Commander Cody And His Lost Planet Airmen: 20 Flight Rock (Eddie Cochran) 04 February 1972

Commercial Breakup

: Bizarre Love Triangle (New Order) 13 June 2001

Arthur Conley

: Shake, Rattle And Roll (

Big Joe Turner

, Bill Haley and the Comets) 17 July 1967

Nora O'Connor

: Looks Like I'm Up Shit Creek Again (Tom Waits) 16 May 2001

Consort Of Musicke

: Of All The Birds That Ever I See (Thomas Ravenscroft) 21 July 1991

Consort Of Musicke

: Yonder Comes A Courteous Knight (Thomas Ravenscroft) 07 August 1982
Ry Cooder: Cherry Ball Blues (

Skip James

) 26 January 1977
Ry Cooder: Comin' In On A Wing And A Prayer (

Song Spinners

) 23 January 1980
Ry Cooder: Denomination Blues (

Washington Phillips

) 07 March 1972
Ry Cooder: The Dream (

Jack The Bear

,

Jess Pickett

) 02 August 1978
Ry Cooder: How Can A Poor Man Stand Such Times And Live? (

Blind Alfred Reed

) 26 December 1970
Ry Cooder: If Walls Could Talk (

Little Milton

) 26 January 1977
Ry Cooder: In A Mist (Bix Beiderbecke) 01 June 1978
Ry Cooder: It's All Over Now (

Valentinos

) 27 August 1974
Ry Cooder: Look At Granny Run Run (

Howard Tate

) 04 August 1979 (BFBS)
Ry Cooder: Money Honey (

Jesse Stone

; Elvis Presley,

The Drifters

) 28 January 1972
Ry Cooder: Old Kentucky Home (Randy Newman) 12 December 1970
Ry Cooder: Smack Dab In The Middle (

Charlie Calhoun

) 26 January 1977
Ry Cooder: Taxes On The Farmer Feeds Us All (

Blind Alfred Reed

) 25 January 1972
Ry Cooder: The Dark End of the Street (James Carr) 23 December 1977

Spade Cooley

: Chew Tobacco Rag (

Billy Briggs

) 14 March 1985 (Radio Bremen)

Coolies

: Cecilia (Simon & Garfunkel) 10 February 1987

Coolies

: I Am A Rock (Simon & Garfunkel) 06 January 1987

Coolies

: Mrs Robinson (Simon & Garfunkel) 07 July 1991

Coolies

: Scarborough Fair (Traditional / Simon & Garfunkel) 23 June 1986

Coolies

: Sounds Of Silence (Simon & Garfunkel) 24 June 1986
Mike Cooper: Few Short Lines (session) (Fred McDowell) 21 March 1972
Mike Cooper: Maggie Campbell (session) (

Tommy Johnson

) 07 August 1968
Mike Cooper: Morning Glory (session) (Tim Buckley) 21 April 1972
Julian Cope: I Have Always Been Here Before (Roky Erickson) 09 February 1991
Hugh Cornwell &

Robert Williams

: White Room (Cream) 29 October 1979
Cornershop: Norwegian Wood (Beatles) 17 April 2002

Arnold Corns

: Hang Onto Yourself (David Bowie) 22 August 1972

Corpus Vile

: Berketex Bribe (Crass) 14 January 1994
Elvis Costello: Getting Mighty Crowded (

Van McCoy

,

Betty Everett

) 08 April 1980
Elvis Costello: I Can't Stand Up For Falling Down (Sam & Dave) 02 January 1980
Elvis Costello: (I Just) Don't Know What To Do With Myself (session) (

Dusty Springfield

) 30 October 1978
Elvis Costello: Leave My Kitten Alone (

Little Willie John

) 12 May 1995

Billy Cotton

&

Charlton Athletic

: The Red Red Robin (

Harry Woods

) 02 November 1989
Cougars: Saturday Night At The Duck Pond (18 August 1972) [9]
Cathal Coughlan: Im' Long Me Measaim (traditional) 14 June 1989
Cathal Coughlan: Ring Of Fire (Johnny Cash) 09 August 1988
Count Bishops: Confessin' the Blues (session) (Jay McShann &

Walter Brown

)

17 May 1976

Count Bishops: Don't Start Me Talking (session) (Sonny Boy Williamson)

27 July 1977

Count Bishops: Dust The Blues (session) (Robert Johnson,

Elmore Blues

, etc)

17 May 1976

Count Bishops: I Want Candy (session) (

Strangeloves

)

27 July 1977

Count Bishops: Route 66 (Nat King Cole, etc) (J P D18, 1976)
Count Bishops: Teenage Letter (

Joe Turner

) 15 January 1976
Count Bishops: Till The End Of The Day (session) (Kinks)

27 July 1977

Count Bishops: Wang Dang Doodle (session) (

Willie Dixon

)

17 May 1976

Country Fever

: Too Much Of Nothing (Bob Dylan) 02 March 1969

Country Teasers

: Stand By Your Man (

Tammy Wynette

) 29 April 1995

Cowboy Junkies

: Sweet Jane (Velvet Underground) 06 March 1989

Cows

: Koyaanisqatsi (Philip Glass) 13 January 1988

Cows

: You Are So Beautiful (session) (

Billy Preston

, Joe Cocker) 27 June 1990
Graham Coxon: Been Smoking Too Long (session) (Nick Drake) 01 September 2004
Graham Coxon: Min Trampolin (session) (

Bob Lund

) 01 September 2004
Graham Coxon: Shipbuilding (session) (Elvis Costello) 01 September 2004
Kevin Coyne: Cry (Johnnie Ray) 05 March 1990
Kevin Coyne: Fever (

Little Willie John

) 11 October 1976
Kevin Coyne: You'll Never Walk (session) (originally from 'Carousel' musical, Gerry & The Pacemakers) 08 July 1982
Crabs: You'll Never Walk Alone (session) (originally from 'Carousel' musical, Gerry & The Pacemakers) 03 May 1982
Cramps: Blue Moon Baby (

Dave Diddle Day

) 22 October 1985
Cramps: Faster Pussycat (

Bostweeds

) 29 November 1983
Cramps: Georgia Lee Brown (

Jackie Lee Cochran

) 28 October 1985
Cramps: Jailhouse Rock (Elvis Presley) 05 April 1990
Cramps: Lonesome Town (

Rick Nelson

) 28 June 1979
Cramps: Love Me (

The Phantom

) 23 September 1980
Cramps: Psychotic Reaction (

Count Five

) 14 November 1983
Cramps: Rock On The Moon (

Jimmy Stewart

) 15 April 1980
Cramps: Rockin' Bones (

Elroy Dietzel

,

Ronnie Dawson

) 04 May 1981
Cramps: Save It (

Mel Robbins

) Peel Late Feb Early Mar 1984
Cramps: She Said (

Hasil Hadkins

) 16 April 1984
Cramps: Surfin' Bird (Trashmen) 21 April 1978
Cramps: Sunglasses After Dark (

Dwight Pullen

) 04 March 1980
Cramps: The Way I Walk (

Jack Scott

) 27 June 1979
Crane: Hanging ('Hanging On A Telephone') (Blondie) 05 July 1990

Cranium Croutons

: Blitzkrieg Bop (Ramones) Peel Out In The States (Program 04)

Crawdaddys

: I'm A Lover Not A Fighter (Lazy Lester, Kinks) 13 November 1979

Crawdaddys

: I'm Moving On (

Hank Snow

) 20 November 1979

Crawdaddys

: Let's Make It (John Lee Hooker) 10 December 1979
Cream: Born Under A Bad Sign (

Albert King

) 11 August 1968
Cream: Crossroads (Robert Johnson) 16 August 1976
Cream: I'm So Glad (

Skip James

) 21 May 2003
Cream: Outside Woman Blues (session) (

Blind Joe Reynolds

) 29 October 1967

Creamers

: Father Christmas (Kinks) 15 December 1990
Creation Rebel: Love I Can Feel ('A Love I Can Feel') (

John Holt

) September 1982 (BBC World Service)
Creatures: Wild Thing (Troggs) 15 September 1981
Creedence Clearwater Revival: Before You Accuse Me (Bo Diddley) 16 September 1987
Creedence Clearwater Revival: Good Golly Miss Molly (Little Richard) 02 February 1969
Creepers: Baby's On Fire (Brian Eno) 02 July 1986 (VPRO)
Creepers: Rosalyn (Pretty Things) 10 November 1987
Creepers: Yea Heavy And A Bottle Of Bread (Bob Dylan) (session) 25 February 1987
Crew-Cuts: Sh-Boom (Chords) 20 August 1986
Cristina: Baby You Can Drive My Car ('Drive My Car') (Beatles) 26 June 1980
Cristina: Is That All There Is? (

Peggy Lee

) 07 February 1980

Crust

: Feelings (

Morris Albert

) 07 July 1991

Cry

: Rosegarden (

Lynn Anderson

) 08 December 1990 (BFBS) (Peel 165 (BFBS))

Cub Koda

: Meet The Flintstones (

Hoyt Curtin

,

Joseph Barbera

and

William Hanna

) 23 December 1995
Cuban Boys: EMI (Sex Pistols) 29 May 2001
Cuban Boys: Foggy Mountain Breakdown (

Flatt & Scruggs

) 18 August 1998
Cuban Boys: From Out Of Nowhere (session) (Faith No More) 10 May 2000
Cuban Boys: Ghosts (session) (Japan) 10 May 2000
Cuban Boys: Hanging On The Telephone (session) (Blondie) 13 January 1999
Cuban Boys: The Laughing Gnome (session) (David Bowie) 10 May 2000
Cuban Boys: Number One Song In Heaven (session) (Sparks) 10 May 2000
Cuban Boys: Self Esteem (Offspring) 08 June 2000

Cuban Heels

: Matthew And Son (session) (Cat Stevens) 15 October 1981

Cubismo Grafico

: Ava Maria (

Schubert

) 20 May 2003
CUD: Bohemian Rhapsody (Queen) 18 April 1990
CUD: I'm The Urban Spaceman (session) (Bonzo Dog Band) 13 March 1989
CUD: Living In The Past (session) (Jethro Tull) 24 May 1988
CUD: Lola (Kinks) 20 March 1989
CUD: Remember What It Is That You Love (Family Cat) 07 October 1990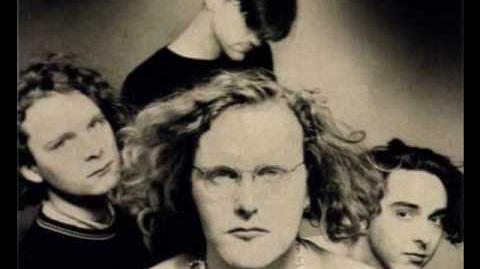 D
Đàn Bầu Việtnam: Riders In The Sky (

Stan Jones

) 22 December 1998

Dandy Warhols

: Little Drummer Boy (

Katherine Kennicott Davis

) 16 December 1994

Godfrey Daniel

: Hey Jude (Beatles) 16 August 1977

Godfrey Daniel

: Proud Mary (Creedence Clearwater Revival) 15 August 1977

Godfrey Daniel

: Whole Lotta Love (Led Zeppelin) 02 August 1978
Danse Society: 2000 Light Years From Home (Rolling Stones) 06 February 1984 (BBC World Service)
Terence Trent D'Arby: Soul Power (session) (James Brown) 10 August 1987
Terence Trent D'Arby: Under My Thumb (session) (Rolling Stones) 10 August 1987
Terence Trent D'Arby: Heartbreak Hotel / Mannish Boy (Elvis Presley / Muddy Waters) 10 August 1987

Dark

: Hawaii Five-0 (TV theme) 03 September 1980

Das Damen

: Making Time (Creation) Peel 115 (BFBS) 16 September 1989
Datsuns: Goodnight Now (session) (Cheap Trick) 01 May 2002

Dave Phillips & The Hot Rod Gang

: Tainted Love (

Gloria Jones

, Soft Cell) (20 June 1984 (BFBS))

Dave The Spazz

: Smash The Mirror (Who) 01 January 1994
Geater Davis: For Your Precious Love (Jerry Butler) 16 September 1985
Dawn Chorus & The Blue Tits: I'm Going Down (Bruce Springsteen) 09 October 1985
Dawn Chorus & The Blue Tits: Lonely Lips (session) (Chordettes) 04 March 1985
Dawn Chorus & The Blue Tits: Photographs (session) (Chordettes) 04 March 1985
Dawn Chorus & The Blue Tits: Teenage Kicks (session) (Undertones) 04 March 1985
Dawn Chorus & The Blue Tits: That Silver Haired Daddy Of Mine (session) (

Gene Autry

) 04 March 1985
Dawn Chorus & The Blue Tits: When You Walk In The Room (

Jackie DeShannon

) 30 March 1987
Dawn Of The Replicants: Rhinestone Cowboy (session) (

Glen Campbell

) 20 November 2002
Dawn Of The Replicants: This Old Hammer (Traditional) 28 November 2002

Ronnie Dawson

: Ghost Riders In The Sky (session) (

Stan Jones

, Ramrods, et al) 14 January 1995

Dé Danann

: Hey Jude (Beatles) 13 October 1980

Dead Boys

: Hey Little Girl (

Syndicate Of Sound

) 29 September 1977
Dead Kennedys: Rawhide (Frankie Laine) 14 July 1991
Dead Kennedys: Viva Las Vagas (Elvis Presley) 28 August 1980

Dead Moon

: Hey Joe (

The Leaves

, ‪Tim Rose‬) 19 April 1988
Dead Or Alive: That's The Way I Like It (

KC And The Sunshine Band

) 31 March 1984 (BFBS)

Death Of Samantha

: Do It (

Pink Fairies

) 25 January 1989

Deadpan Tractor

: Big Eyes Beans From Venus (Captain Beefheart) 22 October 1985

Sara DeBell

: Smells Like Teen Spirit (Nirvana) 06 August 1993

Sara DeBell

: Touch Me I'm Sick (Mudhoney) 13 August 1993
Decoration: 86 TV's (session) (

I Am Kloot

) 13 April 2004
Deep Purple: Help! (session) (Beatles) 30 June 1968
Deep Purple: Hey Joe (session) (

Leaves

, ‪Tim Rose‬, Jimi Hendrix) 09 February 1969
Deep Purple: Hush (session) (

Billy Joe Royal

) 30 June 1968
Deep Purple: It's All Over (session) (Ben E King) 23 March 1969
Delgados: A Very Cellular Song (Incredible String Band) 16 September 1998
Delgados: California Uber Alles (session) (Dead Kennedys) 16 October 2002
Delgados: Last Rose Of Summer (session) (Symbols) 16 October 2002
Delgados: Matthew And Son (session) (Cat Stevens) 16 October 2002
Delgados: Mr Blue Sky (session) (Electric Light Orchestra) 16 October 2002
Delgados: Sacré Charlamagne (

France Gall

) 09 July 1997
Delmonas: Peter Gunn Locomotion (

Freddie Starr & The Midnighters

) 25 June 1985
Sandy Denny: That'll Be The Day (session) (Buddy Holly) 11 April 1972

Depraved

: Shout (

Isley Brothers

) 08 April 1987
Derek & The Dominos: Little Wing (Jimi Hendrix) 12 December 1970

Lizzy Mercier Descloux

: Fire (Arthur Brown) 09 April 1980

Details

: Keep On Running (Spencer Davis Group) 27 May 1980
Detroit Cobras: 99 And A Half Just Won't Do (

Wilson Pickett

) 06 February 2003
Detroit Cobras: Ain't It A Shame (

? & The Mysterians

) 21 December 1996
Detroit Cobras: Boss Lady (

Davis Jones & The Fenders

) 06 June 2001
Detroit Cobras: Bye Bye Baby (

Mary Wells

) 05 June 2001
Detroit Cobras: Can't Miss Nothing (Ike and Tina Turner) 12 June 2001
Detroit Cobras: Cry On (

Irma Thomas

) 30 May 2001
Detroit Cobras: Find Me a Home (Solomon Burke) 24 May 2001
Detroit Cobras: He Did It (Ronettes) 23 May 2001
Detroit Cobras: Hey Sailor (Mickey Lee Lane) 22 May 2001
Detroit Cobras: I'll Keep Holding On (session) (Marvelettes) 11 March 2003
Detroit Cobras: Last Nite (Strokes) 01 October 2003
Detroit Cobras: Laughing At You (

Gardenias

) 07 June 2001
Detroit Cobras: Let's Forget About The Past (

Clyde McPhatter

) 19 June 2001
Detroit Cobras: Oh My Lover (

Chiffons

) 29 May 2001
Detroit Cobras: Right Around The Corner (

5 Royales

) 13 June 2001
Detroit Cobras: Shout Bama Lama (Otis Redding) 20 June 2001
Detroit Cobras: Won't You Dance With Me (

Billy Lee and The Rivieras

) 14 June 2001

Deviated Instinct

: Doomsday (

Discharge

) 18 July 1988
Devo: Satisfaction (Rolling Stones) 03 January 1978
Diagram Brothers: You've Got To Pick A Pocket Or Two (originally from 'Oliver' musical) 22 July 1982
Diagram Brothers: You'll Never Walk Alone (session) (originally from 'Carousel' musical, Gerry & The Pacemakers) 22 July 1982
Diamond Steel Band: Voices Of Spring (

Johann Strauss

) 05 April 1977

Dickheads

: (S)he Loves You (Beatles) 03 July 1980

Dickies

: Eve Of Destruction (Turtles,

Barry McGuire

) 27 July 1978

Dickies

: Paranoid (Black Sabbath) 07 July 1978

Dickies

: She (Monkees) 24 January 1979
Dickless: I'm A Man (Bo Diddley) 10 May 1990
Sean Dickson: Substitute (session) (

Clout

) 02 December 1998
Sean Dickson: Teenage Kicks (session) (Undertones) 05 July 2001

Dictators

: I Got You Babe (Sonny Bono) J P D18 (1975)

Die Kreuzen

: Pink Flag (Wire) 15 September 1990 (BFBS) (Peel 158 (BFBS))

Die Zwei

: Einsamkeit Hat Viele Namen (

Christian Anders

) 23 January 1983 (BFBS)

Die Zwei

: Harry Lime Theme (Anton Karas) 28 July 1984 (BFBS)

Diff'rent Stripes

: Hotel Yorba (White Stripes) 28 February 2002

Diff'rent Strokes

: Hard To Explain (Strokes) 06 December 2001

Dingetje

: Houtochdiekop ('Shaddup Your Face') (

Joe Dolce

) 19 December 1983

Dino e I Kings

: I Should Have Known Better (Beatles) 05 June 1993

Dino Lee

: Good Year For The Roses (

George Jones

, Elvis Costello) 08 July 1985 (BFBS)
Dinosaur Jr.: Chunks (

Last Rights

) 26 April 1989
Dinosaur Jr.: I'll Feel A Whole Lot Better (Byrds) 06 June 1989
Dinosaur Jr.: Just Like Heaven (Cure) 19 April 1989
Dinosaur Jr.: Quicksand (David Bowie) 12 January 1991
Dinosaur Jr.: Lotta Love (Neil Young) 07 August 1989
Dinosaur Jr.: Show Me The Way (Peter Frampton) 16 November 1987
Dirtbombs: Ode To A Black Man (Phil Lynott) 22 November 2001

Disconnection

: Bali Ha'i (showtune from 'South Pacific') 17 November 1982
Diskord Datkord: Identity (X-Ray Spex) 11 July 1988

Dislocation Dance

: It Don't Mean a Thing (If It Ain't Got That Swing) (Duke Ellington) 11 August 1981
Disposable Heroes Of Hiphoprisy: California Uber Alles (Dead Kennedys) 24 April 1992
Disposable Heroes Of Hiphoprisy: Television,The Drug Of The Nation ('Television') (Beatnigs) 23 February 1992

Bel Divioleta

: Slow Strawberry Bicycle (

Bridge

) 05 December 2002
DJ Kaos: Hold Me Now ('Hard To Say I'm Sorry') (Chicago) 08 November 1998 (BFBS)
DJ Kaos: Oceans Apart ('Right Here Waiting') (

Richard Marx

) 18 June 1997
DJ Kaos &

Darksyde

: Tubular Vibes ('Tubular Bells') (Mike Oldfield) 01 July 1999
E
F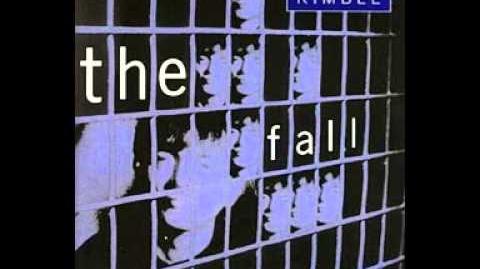 Fall: Last Chance To Turn Around (

Gene Pitney

) 25 May 1996 (BFBS)
Fall: Lost In Music (

Sister Sledge

) 12 March 1993
Fall: Mr Pharmacist (

Other Half

) 30 December 1986
Fall: Pinball Machine (

Lonnie Irving

) 31 May 1989
Fall: Popcorn Double Feature (

Searchers

) 14 July 1991
Fall: Race With The Devil (Gene Vincent) 30 August 1989
Fall: Rollin' Dany (Gene Vincent) 14 July 1991
Fall: Shut Up! (

Monks

) 30 April 1994 (BFBS)
Fall: Strychnine (session) (Seeds) 13 March 1993
Fall: The City Never Sleeps (session) (

Shacklefords

) 22 December 1995
Fall: The Legend Of Xanadu (

Dave Dee, Dozy, Beaky, Mick & Tich

) 25 September 1992
Fall: There's A Ghost In My House (

R. Dean Taylor

) 27 April 1987
Fall: This Perfect Day (session) (Saints) 04 November 1998
Fall: Victoria (Kinks) 06 January 1988
Fall: War (Henry Cow) 30 October 1993
Fall: White Lightning (

Big Bopper

) 25 July 1990
Fall: Why Are People Grudgeful (Sir Gibbs) 12 March 1993

Falling Spikes

: I'll Be Your Mirror (Velvet Underground) 30 March 1988
Family: I Sing Um The Way I Feel (session) (

J.B. Lenoir

) 30 March 1969
Family Cat: Bus Stop (Hollies) 26 January 1991
Family Cat: Jesus Christ (

Big Star

) 07 December 1991
Family Cat: Rocks Off (Rolling Stones) 08 February 1990
Family Cat: Strange Kind Of Love (CUD) 07 October 1990

Family Fodder

: Sunday Girl (Blondie) 01 May 1980

Famous Jug Band

: Going To Germany (session) (

Cannon's Jug Stompers

) 11 June 1969
Fanny: Ain't That Peculiar (Marvin Gaye) 18 April 1972
Fanny: Hey Bulldog (Beatles) 21 March 1972
Chris Farlowe: Moanin' (Bobby Timmons:

Art Blakey's Jazz Messengers

) 01 July 1967
Farm: Don't You Want Me (Human League) 19 September 1992
Farm: Stepping Stone (Monkees) 10 April 1990
Farmer's Boys: In The Country (Cliff Richard) 18 July 1984
Fat Boys: Sex Machine (Dub) (James Brown) 06 May 1986

Favourites

: SOS (ABBA) 23 July 1979

Feast Of Snakes

: In My Grip (

Samhain

) 18 July 2002

Federation X

: Theme For A Nude Disintegrating Parachutist Woman (Budgie) 09 December 2003
feedtime: I'll Be Rested ('I'll Be Rested When The Roll Is Called') (traditional American folk tune) 24 October 1989
feedtime: Lightning's Girl (

Lee Hazlewood

,

Nancy Sinatra

) 15 August 1988
feedtime: Play With Fire (Rolling Stones) 05 September 1988

Feelies

: Everybody's Got Something To Hide (Except Me And My Monkey) (Beatles) 20 February 1980 (BFBS)

Ferera & Paaluhi Hawaiian Instrumentalisten

: Die Taube ("La Paloma") (

Cornet Duet

, etc) 07 February 2001

Anna Fermin & the Trigger Gospel

: The Box It Came In (Wanda Jackson) 05 October 2004

Fever Tree

: Day Tripper / We Can Work It Out (Beatles) 26 May 1968
Fflaps: Cariad & Rhamant (Love & Romance) (Slits) 23 November 1987
Fire Engines: (We Don't Need This) Fascist Groove Thang (session) (Heaven 17) 09 March 1981

The Firehouse 5 Plus 2

: Running Wild (Duke Ellington,

Django Reinhardt

et al) 27 December 1969

First Gear

: Leave My Kitten Alone (

Little Willie John

) 13 August 1980

First Offence

: Three Steps (session) ('Three Steps To Heaven') (Eddie Cochran) 16 March 1991

Five Americans

: Slippin' And Slidin' (Little Richard) 13 October 1998
Five Hand Reel: A Man's A Man For A' That (session) (Robert Burns:

The Corries

,

The McCalmans

et al)

03 June 1977

Five Hand Reel: Carrickfergus (session) (

Dominc Behan

,

The Dubliners

et al)

03 June 1977

Five Hand Reel: My Love Is Like A Red, Red, Rose (session) (Robert Burns:

Kenneth McKellar

,

Jean Redpath

et al)

31 March 1978

Flamin' Groovies

: Absolutely Sweet Marie (Bob Dylan) 02 July 1979

Flamin' Groovies

: Keep A Knockin' (Little Richard) 31 March 1972

Flamin' Groovies

: Married Woman (

Frankie Lee Sims

) 19 December 1972
Flaming Lips: After The Goldrush (Neil Young) 10 August 1989
Flaming Lips: All That Jazz / Happy Death Men (Echo & The Bunnymen) 08 March 1992
Flaming Lips: Ballrooms Of Mars (Marc Bolan) 02 October 1993
Flaming Lips: Can't Get You Out Of My Head (Kylie Minogue) 08 January 2003
Flaming Lips: Life On Mars (session) (David Bowie) 21 November 1992
Flaming Lips: Little Drummer Boy (

Katherine Kennicott Davis

) 14 October 1994
Flatmates: Every Day (Buddy Holly) 31 May 1988
Fleetwood Mac: Blues With A Feeling (session) (Little Walter) 11 May 1969
Fleetwood Mac: Heavenly (session) (Conway Twitty) 16 March 1969
Fleetwood Mac: I Can't Believe You Wanna Leave ('Can't Believe You Wanna Leave') (Little Richard) 16 March 1969
Fleetwood Mac: Jigsaw Puzzle Blues (Joe Venuti) 10 November 1968
Fleetwood Mac: Mean Mistrusting Mama (session) (

Jimmie Rodgers

)

02 June 1968

Fleetwood Mac: Need Your Love So Bad (

Little Willie John

) 07 July 1968
Fleetwood Mac: Tallahassee Lassie (session} (

Freddy Cannon

) 11 May 1969
Fleetwood Mac: You'll Never Know What You're Missing Until You Try (session) (

Emile Ford & The Checkmates

) 16 March 1969
Fleshloop: Straight To Your Heart (Loop) 11 August 1991

Flock

: Tired Of Waiting (Kinks) 27 September 1969

Klaus Flouride

: Ghost Riders (

Stan Jones

) 02 July 1986

Flowchart

: Lovefingers (Silver Apples) 03 February 1996

Flowchart

: Ode To Street Hassle (Spacemen 3) 14 May 1998
Fluf: Sheela Na Gig (PJ Harvey) 03 December 1993

Flunk

: Blue Monday (New Order) 06 December 2001

Flux Information Sciences

: Punish Or Be Damned (

Screamers

) 26 June 2003
Flying Burrito Brothers: Sing Me Back Home (Merle Haggard) 18 March 1994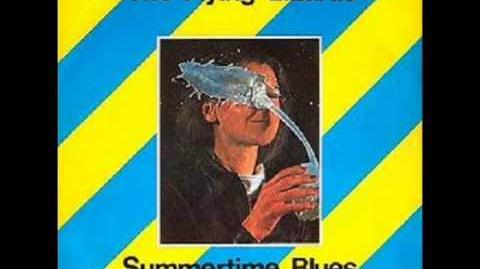 G
H
I
J
K
K K Kings

: Dum Maro Dum (

Anand Bakshi

,

Rahul Dev Burman

, Asha Bhosle) 01 January 1994

K-Tel Wet Dream

: Sissy Bar (Cover of "Born To Be Wild") (Steppenwolf) 05 March 1993

Kaisers

: Leave My Kitten Alone (

Little Willie John

) 28 April 1995

Scotty Karate

: Outside Woman (Blues) (

Blind Joe Reynolds

) 08 June 2004

Kartoon Krew

: Batman (

Neal Hefti

, TV theme) 13 July 1991

Dave Kelly

: A Few Short Lines (session) (Fred McDowell) 24 July 1968

Dave Kelly

: Arkansas Woman (session) (

Big Joe Williams

) 18 September 1968

Dave Kelly

: When You've Got A Good Friend (session) (Robert Johnson) 18 September 1968

Jo-Ann Kelly

: Louisiana Blues (session) (Muddy Waters et al) 04 September 1968

Jo-Ann Kelly

: The Moon Is Going Down (session) (Charley Patton) 08 November 1969

Jo-Ann Kelly

Roll and Tumblin' Blues (session) (

Hambone Willie Newbern, Muddy Waters

) 04 September 1968

Jo-Ann Kelly

: Rock Me (session) (Arthur Crudup, B.B. King et al) 04 September 1968

Jo-Ann Kelly

: Since I First Met You Baby (session) (

Ivory Joe Hunter

) 04 September 1968
Pat Kelly: A Whiter Shade Of Pale (Procol Harum) 18 October 1979
Pat Kelly: It's Over (Roy Orbison) 07 February 1990
Kenickie: I'm An Agent (Gary Numan) 18 June 1997
Kenickie: It Started With a Kiss (

Hot Chocolate

) 26 August 1997

Kernkraftwerk

: Autobahn (Kraftwerk) 11 August 1991
Keys: Feel A Whole Let Better (session) (Byrds) 09 September 2003

Kickstand

: Teenage Kicks (Undertones) 09 December 1994

Kidnapper

: Heaven Only Knows (session) (Shangri-Las) 20 May 1997

Killbrains

: Tunic (Sonic Youth) 08 September 1991

Killdozer

: Good Lovin' Gone Bad (Bad Company) 12 April 1989

Killdozer

: I Am, I Said (

Neil Diamond

) 11 May 1988

Killdozer

: You've Never Been This Far Before (Conway Twitty) 18 April 1989

Kills

: The Search For Cherry Red (session) (

Jonathan Fire*Eater

) 30 July 2003
Kim, Thurston + Epic: Black Candy (

Beat Happening

) 23 May 1992
King: Love Will Tear Us Apart (Joy Division) 28 August 2001
King: Song To The Siren (Tim Buckley) 22 July 1998
King: 20th Century Boy (T-Rex) 27 November 1997 (BFBS)
King: Working Class Hero (John Lennon) 23 October 1997 (BFBS)

King Biscuit Boy

: Boom Boom (Out Go The Lights) (session) {Little Walter)

08 December 1971

King Biscuit Boy

: Cross My Heart (session) (Sonny Boy Williamson)

08 December 1971

King Biscuit Boy

: Hoy, Hoy (session) (

Little Johnny Jones

)

08 December 1971

Ben E. King: I (Who Have Nothing) ('Uno Dei Tanti') (

Joe Sentieri

) 04 March 1987

Bobby King

: Looking For A Love (

Bobby Womack

) 15 January 1974
Freddie King: Farther On Up The Road (

Bobby "Blue" Bland

) John Peel's 70's Mixtape 3B

King Kurt

: Ghost Riders In The Sky (

Stan Jones

, Ramrods, et al) 06 November 1983 (BBC World Service)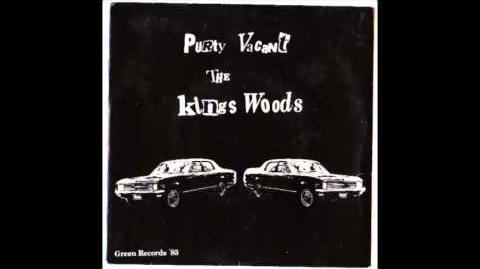 L
L7: Let's Lynch The Landlord (Dead Kennedys) 18 November 1990

La Muerte

: Wild Thing (session) (Troggs) 19 February 1986
Laibach: Geburt Einer Nation ('One Vision') (Queen) 04 March 1987
Laibach: Live Is Life (session) (

Opus

) 29 December 1986
Laibach: Two Of Us (Beatles) 25 October 1988
Laika & The Cosmonauts: The Avengers (

John Dankworth

) 13 May 1995
Laika & The Cosmonauts: The Ipcress File (

John Barry

) 01 July 1995 (BFBS)
Denny Laine's Electric String Band: Reason To Believe (session) (Tim Hardin) 08 October 1967
Denny Laine's Electric String Band: Sally Free And Easy (session) (

Cyril Tawney

) 28 January 1968
George Lam: Cheng Ji Si Han ('Dschingus Khan') (

Dschinghis Khan

) 19 February 1980 (Virgin In-Store)
George Lam: Thundercats Are Go (cartoon theme) 19 January 1992
George Lam: 開路先鋒 ('Walk Of Life') (Dire Straits) 01 November 1991 (BFBS)
George Lam: YMCA (

Village People

) 20 February 1980

Joya Landis

: Kansas City (

Little Willie Littlefield

, Little Richard, Beatles, etc) 09 December 1982
Mickey Lee Lane: Tutti Frutti (Little Richard) 16 August 1979 [10]
Clive Langer And The Boxes: It's All Over Now (

Valentinos

, Rolling Stones) 11 June 1980

Lap Jaw

: The Swingin' Creeper (Ventures) 28 May 1988 (Radio Bremen)

Last Of The Real Hardmen

: Tell Her To Come Back Home (

Uncle Dave Macon

, John Fahey) 13 November 2002

Lawnmower Deth

: Kids In America (Kim Wilde) 13 July 1991

Lazy Cowgirls

: Hybrid Moments (

Misfits

) Peel 120 (BFBS) 21 October 1989

Lazy Cowgirls

: The Wayward Wind (

Gogi Grant

) 21 July 1991
LB: Jealous Guy (John Lennon) 29 June 2000
LB: Superbad (James Brown) 03 August 2000

Leather Nun

: Gimme Gimme Gimme (A Man After Midnight) (ABBA) Peel 035 (BFBS) 15 May 1986
Led Zeppelin: Dazed And Confused (session) (

Jake Holmes

) 10 August 1969
Led Zeppelin: Gallow's Pole (Leadbelly) Radio Luxembourg Tracklistings 2
Led Zeppelin: I Can't Quit You Baby (session) (Otis Rush) 23 March 1969
Led Zeppelin: Travelling Riverside Blues '69 (session) (Robert Johnson) 29 June 1969
Led Zeppelin: When The Levee Breaks (

Kansas Joe McCoy

,

Memphis Minnie

) 02 October 1973
Led Zeppelin: You Shook Me (session) (Muddy Waters) 23 March 1969

Dino Lee

: Good Year For The Roses (

George Jones

) 03 July 1985

Leif Norbergs Orkester

: Paranoid (Black Sabbath) 28 October 1995
Lemonheads: Different Drum (

Greenbriar Boys

,

Linda Rondstadt

, etc) 24 May 1990
Lemonheads: Going To Get Along Without Ya Now (

Patience and Prudence

) 07 July 1991
Lemonheads: Luka (

Suzanne Vega

) 23 May 1989
John Lennon: Angel Baby (Rosie & The Originals) 16 August 1977
John Lennon: Be-Bop-A-Lula (Gene Vincent & His Bluecaps) 06 March 1975
John Lennon: Blue Suede Shoes (

Carl Perkins

, Elvis Presley) 08 November 1969
John Lennon: Dizzy Miss Lizzy (

Larry Williams

) 08 November 1969
John Lennon: Money (

Barrett Strong

) 08 November 1969
John Lennon: Sweet Little Sixteen (Chuck Berry) 20 March 1975
Leopards: Electric Slim & The Factory Hen (T-Rex) 10 February 2000
Les Calamités: Le Garçon De New York (The Boy From New York City) (

Ad Libs

) Peel 003 (BFBS)
Les Calamités: Teach Me How To Shimmy (

Isley Brothers

) Peel 010 (BFBS)
Les Calamités: The Kids Are Alright (Who) 09 September 1994

Les Coronados

: Zig Zag Wanderer (Captain Beefheart) 10 September 1986

Less Stress

: Don't Dream It's Over (

Crowded House

) 13 September 1990
Levellers 5: Eleanor Rigby (Beatles) 13 July 1991
Barrington Levy: Get Up Stand Up (Bob Marley) 13 July 1987
Jerry Lee Lewis: CC Rider (

Ma Rainey

, Elvis Presley) 11 January 1979
Jerry Lee Lewis: Cold Cold Heart (Hank Williams) 06 July 1987
Jerry Lee Lewis: Down The Line (Roy Orbison) 16 September 1987
Jerry Lee Lewis: Good Golly Miss Molly (Little Richard) (18 January 1979)
Jerry Lee Lewis: Hello Josephine (Fats Domino) (10 January 1979)
Jerry Lee Lewis: I Love You Because (

Jim Reeves

) (17 January 1979)
Jerry Lee Lewis: (I'm A Lonesome) Fugitive (Merle Haggard) 16 September 1984 (BFBS)
Jerry Lee Lewis: Sweet Little Sixteen (Chuck Berry) (09 January 1979)

Lew Lewis

: Hometown Blues (Tom Petty) 16 July 1979
Leyton Buzzards: Can't Get Used To Losing You (session) (

Andy Williams

)

01 August 1978

Lies Incorporated

/

TVBC

: Dreams Reoccurring (Husker Du) 07 August 1993

Lightning Slim

: Too Close Blues (Sonny Boy Williamson) 03 August 1996 (BFBS)

Link Protrudi And The Jaymen

: Rawhide (Link Wray) 06 April 1988

Lio

: You Go To My Head (J. Fred Coots, Haven Gillespie;

Teddy Wilson

et al) 02 January 1984

Little Bob Story

: All Or Nothing (Small Faces) 28 July 1977
Little Richard: By The Light Of The Silvery Moon (

Gus Edwards

/

Edward Madden

) 25 June 2002

Lively Ones

: Pipeline (

Chantays

) 08 September 1991
Liverpool Scene: Truck Driving Man (session) (

Terry Fell

, Buck Owens) 06 June 1972
Robert Lloyd: Good Boy (Kevin Coyne) 26 March 1990
Robert Lloyd: Grown So Ugly (Captain Beefheart) 26 March 1990
Robert Lloyd: The Man Who Couldn't Afford To Orgy (John Cale) 26 March 1990
Robert Lloyd: The Race Is On (

Loretta Lynn

) 26 March 1990

Lloyd Collection

: Maggie's Farm (Bob Dylan) 24 February 1986

Lo-Fi Generator

: Smoke On The Water (Deep Purple) 06 January 1998

Locomotive Latenight

: Let Me Sleep Beside You (David Bowie) 02 August 1988
Locus: Popcorn (session) (

Hot Butter

) 03 June 2003

Jimmy London

&

Impact Allstars

: Bridge Over Troubled Water (Simon & Garfunkel) 07 July 1991
London Punkharmonic Orchestra: Another Girl Another Planet (Only Ones) 16 June 1995
London Punkharmonic Orchestra: Holiday In Cambodia (Dead Kennedys) 10 June 1995
London Punkharmonic Orchestra: Love Song (Damned) 09 June 1995
London Punkharmonic Orchestra Sheena Is A Punk Rocker (Ramones) 26 May 1995

Bobby Long & His Satellites

: Mojo Workout (Larry Bright) 22 February 1989

Lonnie & The Devotions

: Jocko Homo (Devo) 02 January 1980
Loop: Cinnamon Girl (Neil Young) 08 August 1989
Loop: Rocket USA (session) (Suicide) 19 August 1987

Loop Garoo

: Ghost Riders (In The Sky) (

Burl Ives

, Ramrods, etc) 27 January 1987

Los Apson

: Viaje Submarino ('Twenty Thousand Leagues') (

Champs

) 15 November 1988
Los Mustang: Please Please Me (Beatles) 02 July 1993
Los Mustang: Sargento Pepper ('Sargeant Pepper') (Beatles) 17 November 1987

Los Teen Tops

: Buen Rock Esta Noche (Good Rockin' Tonight) (

Roy Brown

, Elvis Presley) 01 November 1988 (Radio Bremen)

Arthur Louis

: Knocking On Heaven's Door (Bob Dylan) 18 August 1975

Jacques Loussier With The Trio

: Air On a G-String (J.S. Bach) 16 July 1967

Jacques Loussier (With The Trio Play Bach)

: Prelude No. 16 (J.S. Bach) 22 July 1967
Helen Love: Merry Christmas (I Don't Want To Fight Tonight) (Ramones) 05 December 2001
Love Sculpture: Don't Answer The Door (session) (B.B. King) 06 October 1968
Love Sculpture: Evening (

Count Basie Orchestra

with

Jimmy Rushing

) 09 March 1969
Love Sculpture: Farandole (session) (

Georges Bizet

) 09 March 1969
Love Sculpture: Great Balls Of Fire (session) (Jerry Lee Lewis) 09 March 1969
Love Sculpture: Promised Land (session) (Chuck Berry) 06 October 1968
Love Sculpture: Sabre Dance (session) (

Aram Khachaturian

) 06 October 1968
Love Sculpture: Shake Your Hips (

Slim Harpo

) 20 October 1968
Love Sculpture: Stumble (session) (Freddy King)

21 April 1968

Love Sculpture: The Inner Light (session) (The Beatles) 09 March 1969
Love Sculpture: Wang Dang Doodle (session) (

Koko Taylor

, Howlin' Wolf) 06 October 1968

Lovekittens

: What Goes On? (Velvet Underground) 19 August 1991 (Radio Bremen)
Loves: Cold Turkey (session) (John Lennon) 04 December 2002
Loves: Rock 'n' Roll (session) (Daniel Johnston) 04 December 2002
Loves: True Love Will Find You In The End (session) (Daniel Johnston) 04 December 2002
Loves: You're My Best Friend (session) (Queen) 14 February 2002

Loves Ugly Children

: Honey, Honey (ABBA) 23 February 1996
Lene Lovich: The Night (

Frankie Valli & The Four Seasons

) 16 January 1980
Lovin' Spoonful: Wild About My Lovin' (

Jim Jackson

) 16 July 1967

Lorimer

Over You (Roxy Music) 06 March 2002
Low: Blue Christmas (

Doye O'Dell

, Elvis Presley) 27 November 1997 (BFBS)
Low: Fearless (Pink Floyd) 25 April 2002
Low: Last Night I Dreamt Somebody Loved Me (Smiths) 14 November 2001
Low: Little Drummer Boy (

Katherine Kennicott Davis

) 21 December 2000
Low: Long, Long, Long (Beatles) 28 April 1998
Low: Lord, Can You Hear Me? (Spacemen 3) 19 May 1998

Low Country

: I Still Miss Someone (Johnny Cash) 06 February 2003

Low Country

: Lake Charles (

Lucinda Williams

) 14 January 2003

Low Country

: Oh! Susannah (

Stephen Foster

) 09 January 2003
Low &

Dirty Three

: Down By The River (Neil Young) 15 March 2001
Lucky Sperms: Walking the Cow (Daniel Johnston) 08 December 1991

Ludichrist

: Last Train To Clarksville (Monkees) 26 October 1988
Luna: Ride Into The Sun (Velvet Underground) 08 March 1993 (Ö3)
Luna: That's What You Always Say (session) (

Dream Syndicate

) 24 April 1992

Lunachicks

: Kraft Macaroni & Cheese Queen (Who) 01 January 1994
Stanley Lupino: I Lift Up My Finger And I Say Tweet Tweet (Leslie Sarony) 21 July 1999
Lurkers: Then I Kissed Her (session) ("Then He Kissed Me") (

Crystals

)

22 October 1977

Lurkers: Pills (session) (Bo Diddley)

24 April 1978

Lush: Hey Hey Helen (session) (ABBA) 19 February 1990
Lush: Chirpy Chirpy Cheep Cheep (

Lally Stott

,

Middle Of The Road

) 24 May 1990
M
Stephen Mallinder

: I Walk The Line (Johnny Cash) 02 August 1988
Maloko: In The Midnight Hour (

Wilson Pickett

) 09 January 1989
Maloko: Soul Man (Sam & Dave) 13 July 1991
Maloko: Words Of Love (Buddy Holly, Beatles) 06 July 1991

Anthony Malvo

: If I Ever Fall (

Shai

) 26 February 1993

Mama Guitar

: Cadillac (Bo Diddley) 06 July 2000
Man Or Astro-Man?: Bombora (

Jon & The Nightriders

) 27 August 1994 (BFBS)
Man Or Astro-Man?: Deuces Wild (Link Wray) 13 August 1994 (BFBS)
Man Or Astro-Man?: Goldfinger (

John Barry

) 12 January 1996
Man Or Astro-Man?: The Heavies (Let's Surf The River Of Blood) (Ventures) 01 October 1993
Man Or Astro-Man?: Out Of Limits (

Marketts

) 16 July 1993
Man Or Astro-Man?: Intoxica (

Revels

,

Centurions

) 21 January 1994
Man Or Astro-Man?: Jetson's Theme (TV theme,

Hanna-Barbera

) 28 July 1995
Man Or Astro-Man?: Journey To The Stars (Ventures) 07 August 1993
Man Or Astro-Man?: Joker's Wild (Ventures) 27 February 1993
Man Or Astro-Man?: The Man From U.N.C.L.E. (TV theme,

Jerry Goldsmith

) 24 June 1994
Man Or Astro-Man?: Taco Wagon (Dick Dale) 30 July 1994
Man Or Astro-Man?: Time Bomb (

Avengers VI

) 26 July 1994 (BBC World Service)
Manfred Mann: Mighty Quinn (Bob Dylan) 07 January 1968
Manfred Mann: Abraham, Martin & John (session) (Dion) 22 December 1968
Mangrove Steel Band: Ah Want It Back (session) (

Crazy

) 01 April 1987
Mangrove Steel Band: Josephine (session) (

Winston Groovy

) 01 April 1987
Mangrove Steel Band: I Shot The Sheriff (session) (Bob Marley) 01 April 1987
Mangrove Steel Band: Sonata In C (session) (

Mozart

) 01 April 1987

Manic Hispanic

: God Save The Queen (Sex Pistols) 12 January 1996
Manic Street Preachers: Raindrops Keep Falling On My Head (

Burt Bacharach

,

B.J. Thomas

, etc) 17 June 1997
Manic Street Preachers: Take The Skinheads Bowling (Camper Van Beethoven) 14 December 1996

Mann

: Riders On The Storm (Doors) 31 March 1991
Mansun: Shot By Both Sides (session) (Magazine) 19 December 2000
Marine Girls: Fever (session) (

Little Willie John

) 16 February 1982
Marine Girls: Love You More (session) (Buzzcocks) 19 April 1983

Mark, James & Julie

: If I Knew You Were Coming (I'd Have Baked A Cake) (

Eileen Barton

) 22 February 1982

Derek Martin

: Daddy Rollin' Stone (

Otis Blackwell

) (19 May 1976)
J Mascis: I Feel Like Going Home (session) (Charlie Rich) 26 November 2002
J Mascis & The Fog: Everything Flows (session) (Teenage Fanclub) 19 December 2000
J Mascis & The Fog: In A Rut (session) (Ruts) 19 December 2000
J Mascis & The Fog: Range Life (session) (Pavement) 19 December 2000
Edith Massey: Big Girls Don't Cry (

Four Seasons

) 25 November 1982
Matmos: A New Career In A New Town (David Bowie) 05 February 2003
Ian Matthews: Da Doo Ron Ron (

Crystals

) 08 February 1972
Matthews' Southern Comfort: I Believe In You (session) (Neil Young) 28 November 1970
Matthews' Southern Comfort: Woodstock (Joni Mitchell) 12 August 1976
John Mayall: I'm Your Hoochie Coochie Man (

Willie Dixon

) John Peel's 70's Mixtape 3A
John Mayall With Eric Clapton: Ramblin' On My Mind (Robert Johnson) 18 August 1975
John Mayall & The Bluesbreakers: Dust My Broom (Robert Johnson) 14 August 1967
John Mayall's Bluesbreakers: All Your Love (Otis Rush) 11 November 2003
John Mayall's Bluesbreakers: Double Trouble (Otis Rush) 22 July 1967

David McComb

: Country Boy (Johnny Cash) 03 August 1988
Ian McCulloch: Return To Sender (Elvis Presley) 05 April 1990
Ian McCulloch: September Song (

Kurt Weill

;

Walter Huston

) 26 November 1984
Country Joe McDonald: Pastures Of Plenty (Woody Guthrie) 22 November 1969

Kate & Anna McGarrigle

: Swimming Song (Loudon Wainwright III) J P D18 (1975)
Ralph McTell: 1913 Massacre (session) (Woody Guthrie)

06 December 1976

Ralph McTell: Vigilante Man (session) (Woody Guthrie)

06 December 1976

Meat Puppets

: Tumblin' Tumbleweeds (

Sons Of The Pioneers

) 09 August 1990

Meat Purveyors

: SOS (ABBA) 23 April 2002

Meat Purveyors

: The Bottle Let Me Down (Merle Haggard) 30 September 1998 (BFBS)
Medicine Head: Walkin' Blues (session) (Robert Johnson) 10 January 1970
Megadeth: Anarchy In The U.K. (Sex Pistols) 09 February 1988

Meistersextett

: La Paloma (

Cornet Duet

, etc) 08 February 2001
Mekons: $1000 Wedding (

Gram Parsons

) 07 October 1986
Mekons: Deep End (session) (Cover of Merle Haggard's I Can't Hold Myself In Line) 16 September 1985
Mekons: Folsom Prison Blues (Johnny Cash) 15 August 1988
Mekons: Skid Row (session) (Merle Haggard) 23 February 1987
Mekons: Sweet Dreams (

Don Gibson

) 11 June 1986

Courtney Melody

&

Danny Dread

: Call Me ('Angel Of the Morning') (

Merrilee Rush

) 16 May 1988
Melt Banana: Monkey Man (Toots & The Maytals) 12 December 2002
‪Melt Banana: Surfin' USA‬ (Beach Boys) 09 March 1999
Melt Banana: Tintarella Di Luna (session) (

Mina

) 03 October 2001
Melvins: Going Blind (Kiss) 06 November 1993
Melvins: Sweet Young Thing Ain't Sweet No More (Mudhoney) 05 March 1990
Melys: Girls On Film (session) (Duran Duran) 20 July 2004
Melys: Hey That's No Way To Say Goodbye (session) (Leonard Cohen) 17 February 2000
Melys: You'll Never Walk Alone (session) (originally from 'Carousel' musical, Gerry & The Pacemakers) 23 June 1998 [11]
Membranes: Voodoo Chile (Jimi Hendrix) 28 October 1989 (BFBS)

Menace

: The Young Ones (Cliff Richard and the Shadows) 29 September 1980
Men They Couldn't Hang: Boy Named Sue (session) (Johnny Cash) 12 July 1984
Men They Couldn't Hang: Donald Where's Your Troosers (session) (Andy Stewart) 06 February 1985
Men They Couldn't Hang: The Green Fields of France (No Man's Land) (session) (

Eric Bogle

) 12 July 1984
Men They Couldn't Hang: Where Have All The Flowers Gone? (session) (

Peter, Paul And Mary

) 24 July 1985
Mercury Rev: Gymnopédies 3 (session) (

Erik Satie

) 15 November 2001
Mercury Rev: I Don't Wanna Be A Soldier Mama, I Don't Wanna Die (session) (John Lennon) 25 May 1999
Mercury Rev: I Only Have Eyes For You (session) (Flamingos) 29 July 1995
Mercury Rev: Observatory Crest (session) (Captain Beefheart) 25 May 1999
Mercury Rev: Planet Caravan (session) (Black Sabbath) 15 November 2001
Max Merritt & The Meteors: Morning Glory (session) (Tim Buckley) 05 May 1972
Meteors: Bad Moon Rising (Creedence Clearwater Revival)

19 October 1985 (BFBS)

Meteors: Johnny Remember Me (

John Leyton

) 19 January 1983 (BFBS)
Meteors: Surf City (session) (

Jan & Dean

) 09 July 1984
Meteors: Torture (session) (

Fendermen

) 30 October 1985

Metropolitan Police Male Voice Choir

: When I'm 64 (Beatles) 25 June 1993

Midnight Evils

: Thunderbird (session) (Nightcaps, ZZ Top) 10 December 2003

Midway Still

: You Made Me Realise (My Bloody Valentine) 20 October 1991
Mieskuoro Huutajat: La Marseillaise (

Claude Joseph Rouget de Lisle

) 14 July 1998
Mieskuoro Huutajat: Maamme (Finnish National Anthem) 14 November 1988
Mieskuoro Huutajat: Paint It Black (Rolling Stones) 08 January 2003
Mighty Avengers: So Much In Love (Jagger / Richards) 21 September 1988
Mighty Avengers: When Blue Turns To Grey (Rolling Stones) 18 August 1972

Mighty Clouds Of Dust

: Champion (The Wonder Horse) (Frankie Laine) 23 January 1984 (BBC World Service)
Mighty Lemon Drops: When I Dream (Janice Long session) (Teardrop Explodes) 24 November 1987
Minor Threat: 12XU (Wire) 29 April 1982

Mirettes

: To Love Somebody (Bee Gees) 20 January 1995
Mrs Miller: A Lover's Concerto (

Toys

) 07 March 1974
Mrs Miller: Chim Chim Cher-ee (

Julie Andrews

,

Dick Van Dyke

) 15 October 1985 ‎
Mrs Miller: Monday, Monday (

Mamas & Papas

) 02 September 1985
Mrs Miller: Moon River (

Audrey Hepburn

) 30 September 1985
Mrs Miller: Strangers In The Night (Frank Sinatra) 10 September 1985
Mrs Miller: The Shadow Of Your Smile (Tony Bennett) 03 March 1986
Frankie Miller: Brickyard Blues (session) (Allen Toussaint)

25 June 1976

Frankie Miller: Is This Love? (session) (Bob Marley) 02 April 1979
Frankie Miller: Jealous Guy (session) (John Lennon) 23 May 1977
Frankie Miller: Sail Away (session) (Randy Newman)

25 June 1976

Jacob Miller

: We Wish You A Merry Christmas (traditional) 13 December 1979
Steve Miller Band: Mary Lou (Ronnie Hawkins) J P D14
Million Dead: Pretty Good Year (session) (

Tori Amos

) 25 November 2003

Mind Body & Soul

: White Rabbit (Jefferson Airplane) 15 March 1990
Minor Threat: 12XU (Wire) 29 April 1982
Sugar Minott: Not My Baby (

Maxine Brown

, Rod Stewart, etc) 06 July 1991
Minutemen: The Red And The Black (

Blue Öyster Cult

) Peel 011 (BFBS)

Mirettes

: To Love Somebody (Bee Gees) 20 January 1995
Misunderstood: Mona (Bo Diddley) 26 August 1999
Misunderstood: Shake Your Money Maker (Elmore James) 11 July 1984
Misunderstood: Who Do You Love (Bo Diddley) 01 May 1968

Machel Montano & Xtatik

: With Or Without You (U2) 23 August 2000

Mock Turtles

: No Good Trying (Syd Barrett) 03 June 1987

Moderates

: For What It's Worth (session) (Buffalo Springfield) 20 April 1981

Modernaires

: We Did It Again (Soft Machine) 28 May 1981
Mo-Dettes: Paint It Black (Rolling Stones) 05 June 1980
Mo-Dettes: Raindrops and Roses (My Favourite Things) (session) (

Julie Andrews

) 29 September 1980
Mo-Dettes: Twist And Shout (Beatles) 14 June 1980 (BFBS)
Mo-Dettes: White Rabbit (session) (Jefferson Airplane) 21 July 1981
Mogwai: Don't Cry (session) (

Guns N' Roses

) 17 February 1998
Mogwai: Honey (Spacemen 3) 05 May 1998

Monks

: Come And Get It (Blue Cheer) 30 May 1989 (Radio Bremen)

Mono Men

: Jack the Ripper (Link Wray) 22 May 1992
Vaughn Monroe And His Orchestra: Riders In The Sky (

Stan Jones

) 15 September 1999
Monster Magnet: Sin's A Good Man's Brother (

Grand Funk Railroad

) 28 March 1992

Monsterland

: Totally Wired (Fall) 29 October 1993
Moon: Voodoo Child (session) (Jimi Hendrix) 13 June 1970

Moon Unit

: Whip It (Devo) 01 August 2002

Mooney Suzuki

: I'm Not Talking (Mose Allison) 09 October 2002
Moonlighters: Hawaiian Blues/Hawaiian War Chant/Me, Myself And I (Traditional/

Johnny Noble

/

Allan Roberts

,

Alvin Kaufman

,

Irving Gordon

) 11 April 2002
Moonlighters: Honolulu March/12th Street Rag/I Like You (Traditional/

Euday L. Bowman

/

Andy Iona Long

) 17 August 2000
Moonlighters: Hula Blues/Wasa Mala You? (

Johnny Noble

/

Charles E. King

) 22 August 2000
Moonlighters: Infatuation (

Leonard Whitcup

,

Walter Samuels

) 05 September 2000
Moose: 12XU (session) (Wire) 01 February 1992
Moose: In Every Dream Home A Heartache (session) (Roxy Music) 09 June 1991

More Fiends

: Yellow Spades ('Yellow Submarine' / 'Ace Of Spades') (session) (Beatles / Motorhead) 08 November 1989
Morrissey: East West (

Herman's Hermits

) 15 November 1989
Morrissey: That's Entertainment (Jam) 06 July 1991
Morrissey: No-One Can Hold A Candle To You (session) (

Raymond

) 19 May 2004

Mortician

: Pulsating Protoplasma (

Pungent Stench

) June 2001 (FSK)

Morty Shann & The Morticians

: Red Headed Woman (

Sonny Burgess

) January 2001 (FSK)
Mos Eisley: I'm On Fire (session) (Bruce Springsteen) 29 July 2003
Motorhead: Louie Louie (Kingsmen) 21 August 1978
Motorhead: Motorhead (Hawkwind) 03 January 1989
Motorhead: The Train Kept A Rollin' (

Tiny Bradshaw

,

Johnny Burnette

, Yardbirds, etc) 01 June 1981
Mott The Hoople: At The Crossroads (

Sir Douglas Quintet

) 20 December 1969
Mott The Hoople: Laugh At Me (session) (Sonny And Cher]) 21 February 1970
Mott The Hoople: Like A Rolling Stone (session) (Bob Dylan) 24 July 1971
Mott The Hoople: You Really Got Me (Kinks) 06 December 1969
Bob Mould: Turning Of The Tide (Richard Thompson) 21 January 1995
Mountain Goats: When I Get Home (session) (

Baby Dee

) 13 February 2003
Move: Hey Grandma (session) (Moby Grape) 01 October 1967
Move: So You Wanna Be A Rock 'N' Roll Star (session) (Byrds) 01 October 1967
Move: Stephanie Knows Who (session) (Love) 01 October 1967
Mr Airplane Man: Black Cat Bone (

Jessie Mae Hemphill

) 17 January 2002
Mr Airplane Man: Commit A Crime (Howlin' Wolf) 04 December 2002
Mr Airplane Man: No Place To Go (session) (Howlin' Wolf) 21 April 2004
Mr Airplane Man: Sun Sinking Low (Fred McDowell) 24 September 2002

Mud Boy & The Neutrons

: Bo Diddley (Bo Diddley) 07 January 1987
Mudhoney: Editions Of You (Roxy Music) 08 February 2000
Mudhoney: Hate The Police (

Dicks

) 23 January 1989
Mudhoney: Over The Top (Motorhead) 25 October 1992 (BFBS)
Mudhoney: Pump It Up (Elvis Costello) 14 November 1992
Mudhoney: The Rose (

Bette Midler

) 30 January 1989
Mudhoney: Urban Guerrilla (session) (Hawkwind) 02 October 2002
Mudhoney: You Make Me Die (session) (Thee Mighty Caesars) 24 May 1989
Mudhoney: Who'll Be Next In Line (Kinks) 09 October 2001
Muffs: Rock And Roll Girl (

Beat

) 14 November 1992

Mummies

: Land Of 1000 Dances (

Wilson Pickett

) 22 March 1992 (BFBS)
Pauline Murray And The Storm: Holocaust (

Big Star

) 10 October 1984 (VPRO)
Murry The Hump: Walking In A Winter Wonderland (session) (

Richard Himber

,

Guy Lombardo

) 21 December 2000
Musical Youth: Pass The Dutchie ('Gimme The Music' / 'Pass The Kouchie') (

U Brown

/ Mighty Diamonds) 24 August 1982

Muskellunge

: Chartered Trips (Husker Du) 07 August 1993

Essam Mustafa

: Lambada (

Kaoma

) 21 March 1992

MX80 Sound

: I Left My Heart In San Francisco (Tony Bennett) 18 October 1979[12]
N
O
P
Pagans

: Can't Explain (Who) 06 December 1989

Palast Orchester & Max Rabbe

: Sex Bomb (Tom Jones /

Mousse T.

) 11 January 2001

Palast Orchester with Max Raabe

: We Are The Champions (Queen) 20 December 2000

Palast Orchester mit seinem Sänger Max Raabe

: Super Trouper (ABBA) 06 December 2000
Palace Brothers: The Cross (session) (Prince) 29 July 1994
Palace Songs: Winter Lady (Leonard Cohen) 10 December 1994
Pale Saints: Kinky Love (

Nancy Sinatra

) 14 July 1991
Robert Palmer: Sailing Shoes (Little Feat) 30 September 2003

Papa M

: Turn Turn Turn (live) (Byrds) 11 April 2000

Paradise Motel

: Drive (Mogwai Remix) (Cars) January 1999 (FSK)

Parasites

: Paperback Writer (Beatles) 31 August 1991
Paris: Istanbul ('Istanbul (Not Constantinople)') (

Four Lads

) 23 February 1988

Bonnie Parker & Acme Attractions

: Eve Of Destruction (Turtles,

Barry McGuire

) 09 April 1981

Charlie Parker

: White Christmas (Irving Berlin; Bing Crosby et al) 21 December 2000

Charlie Parker Quartet

: La Paloma (

Cornet Duet

, etc) 21 February 2001

Part Chimp

: Dark Entries (session) (Bauhaus) 07 November 2002
Paska: Ace Of Spades (Motorhead) 29 January 1993
Paska: I Don't Care (Ramones) 26 September 1990
Paska: Who's That Girl (Madonna) 1990 (Radio Mafia)
Pastels: Advice To The Graduate (session) (Silver Jews) 04 November 1997
Pastels: And Your Bird Can Sing (Beatles) 15 September 1999

Les Paul

: The Man On The Flying Trapeze (

Walter O'Keefe

, etc) 02 February 1996
Pavement: The Classical (Fall) 21 August 1997
Pavement: The Killing Moon (Echo & The Bunnymen) 28 October 1999

Eddie Peabody

: La Paloma (

Cornet Duet

, etc) 10 April 2001

Pearlene

: Burying Ground (Mississippi Fred McDowell) 09 April 2003
Ann Peebles: (You Keep Me) Hangin' On (session) (

Waylon Jennings

, Cher) 10 October 1974
John Peel And Tony Blackburn: You Don't Bring Me Flowers (

Neil Diamond

And

Barbra Streisand

) 28 October 2004
Dawn Penn: To Sir With Love (Lulu) 27 August 2003
Pentangle: Lyke-Wake Dirge (traditional) 08 November 1969
Pentangle: Sally Go Round The Roses (session) (

The Jaynetts

) 18 May 1969

Art Pepper

: Over The Rainbow (

Harold Arlen

) 24 June 1986

Perfect Daze

: Grandma's Kitchen (Sink) 31 January 1990
Persil: Down Down (session) (Status Quo) 11 May 2004
Persil: Kennedy (Wedding Present) 30 January 2002
Pet Shop Boys: I Will Survive (

Gloria Gaynor

) 24 June 2000
Pet Shop Boys: Try It (I'm In Love With A Married Man) (session) (

Bobby Orlando

) 10 October 2002
Petty Booka: Karma Chameleon (Culture Club) 08 July 1997
Petty Booka: Que Sera Sera (Doris Day) 24 July 1997
Phantom Surfers: Besame Mucho (

Consuelo Velazquez

) 04 January 1992
Phantom Surfers: Istanbul (

Four Lads

) 03 August 1996 (BFBS)
Phantom Surfers: Ring Them Bells (Sam The Sham And The Pharaohs) 15 October 1994 (BFBS)

Dave Phillips

(& The Hot Rod Gang): Tainted Love (

Gloria Jones

, Soft Cell) Peel 053 (BFBS)
Shawn Phillips: Coal Tattoo (

Billy Edd Wheeler

) 14 August 1967

Wilson Pickett

: Hey Jude (Beatles) 11 September 1973 (A Touch Of The Moon)

Picketts

: Should I Stay Or Should I Go? (Clash) 02 March 1991
Pico: Speed (Of The Sound Of Loneliness) (session) (John Prine) 23 October 2003

Martin Pig

: Lovely Rita (Beatles) 13 July 1983 (BFBS)

Pig Pen

: Christmas (Who) 01 January 1994
Pigbros With The Membranes: Word Up (Cameo) 29 April 1987
Eilert Pilarm: A Fool Such As I (

Hank Snow

, Elvis Presley) 11 May 1996
Eilert Pilarm: All Shook Up (

David Hess

, Elvis Presley) 15 June 1996
Eilert Pilarm: Blue Christmas (

Doye O'Dell

, Elvis Presley) 01 June 1996
Eilert Pilarm: Blue Hawaii (Bing Crosby, Elvis Presley) 05 January 1999
Eilert Pilarm: Blue Suede Shoes (

Carl Perkins

, Elvis Presley) 27 April 1996
Eilert Pilarm: Don't Be Cruel (Elvis Presley) 19 January 1999
Eilert Pilarm: Green, Green Grass Of Home (

Johnny Darrell

, Tom Jones) 10 December 1998
Eilert Pilarm: Heartbreak Hotel (Elvis Presley) 22 June 1996
Eilert Pilarm: Hound Dog (

Big Mama Thornton

, Elvis Presley) 08 December 1998
Eilert Pilarm: In The Ghetto (Elvis Presley) 16 December 1998
Eilert Pilarm: It's Now Or Never (Elvis Presley) 31 August 1996 (BFBS)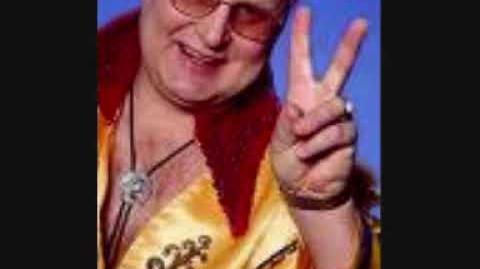 Eilert Pilarm: Jailhouse Rock (Elvis Presley) 04 May 1996
Eilert Pilarm: Long Tall Sally (Little Richard, Elvis Presley) 16 October 1996
Eilert Pilarm: One Night (

Smiley Lewis

, Elvis Presley) 18 May 1996
Eilert Pilarm: Playing For Keeps (Elvis Presley) 24 January 1999 (BFBS)
Eilert Pilarm: She's Not You (Elvis Presley) 25 May 1996
Eilert Pilarm: Suspicious Minds (

Mark James

, Elvis Presley) 17 December 1998
Eilert Pilarm: That's All Right (Mama) (Arthur Crudup, Elvis Presley) 09 December 1998
Pinhole: I'm So Bored Of The USA (session) (Clash) 07 February 2002

Pink Fairies

: I Saw Her Standing There (Beatles) 30 June 1972

Pink Fairies

: Johnny B Good (Chuck Berry) 16 November 1971

Pink Fairies

: Lucille (session) (Little Richard) 28 November 1970

Pink Fairies

: 3/5 Of A Mile In 10 Seconds (session) (Jefferson Airplane) 28 November 1970
Pink Peg Slax: I Saw The Light (session) (Hank Williams) 01 May 1985

Pioneers

: I Need Your Sweet Inspiration (

Temptations

) 13 July 1991
Piss: Love Song (Damned) 25 January 1992
Pitchshifter: N.I.B. (Black Sabbath) 27 March 1993
Pixies: Born In Chicago (Paul Butterfield Blues Band) 21 October 1990
Pixies: Cecilia Ann (

Surftones

) 28 August 1990
Pixies: Evil Hearted You (Yardbirds) 19 May 1991
Pixies (Black Francis): Hang On To Your Ego (session) (Beach Boys) 21 June 1990
Pixies: Head On (Jesus & Mary Chain) 14 September 1991
Pixies: Honey Pie (session) (Beatles) 16 May 1988
Pixies: I Can't Forget (Leonard Cohen) 28 September 1991
Pixies: I've Been Waiting For You (Neil Young) 05 July 1990
Pixies: In Heaven (Lady In The Radiator) (session) ('Eraserhead' soundtrack) 16 May 1988
Pixies: Theme From Narc (

Brian Schmidt

) 18 May 1991
Pixies: Winterlong (Neil Young) 08 August 1989
Plainsong: Any Day Woman (session) (Paul Siebel) 01 February 1972
Plainsong: I'll Fly Away (session) (

Albert E. Brumley

) 06 June 1972
Plainsong: Seeds And Stems (session) (Commander Cody And His Lost Planet Airmen) 01 February 1972
Plainsong: Spanish Guitar (session) (

Gene Clark

) 01 February 1972
Plainsong: The True Story Of Amelia Earhart (session) (

Red River Dave

) 06 June 1972
Plainsong: Truck Drivin' Man (session) (

Terry Fell

, Buck Owens) 06 June 1972
Plastic Ono Band: Dizzy Miss Lizzie (

Larry Williams

) 27 December 1969

Plastics

: Last Train To Clarksville (Monkees) 04 May 1981

PM Dawn

: Norwegian Wood (Beatles) 06 April 1993 (John Peel Is Jakki Brambles)
Pogues: Danny Boy (session) (traditional tune, Londonderry Air:

Gracie Fields

et al) 12 December 1984
Pogues: Greenland Whale Fisheries (session) (traditional) 17 April 1984
Pogues: I'm A Man You Don't Meet Every Day (traditional) 30 July 1985
Pogues: South Australia (traditional) 29 January 1988 (BFBS)
Pogues: The Gentleman Soldier (traditional tune, Jack The Lad et al) 06 August 1985
Pogues: The Parting Glass (traditional) 03 February 1986

Poison Idea

: Lawdy Miss Clawdy (Lloyd Price et al) 30 March 1991
Polvo: Cars (session) (Gary Numan) 13 November 1992
Polysics: My Sharona (

Knack

) 24 June 2004
Pond: Gloria In Excelsis Deo (Christmas tune) 16 December 1994
Pooh Sticks: Dying For It (Vaselines) 24 February 1989 (BFBS)
Pooh Sticks: Go Go Girl (John's Children) 25 April 1989
Pooh Sticks: 1, 2, 3, Redlight (

1910 Fruitgum Company

) 21 June 1988 (Radio Bremen)
Popguns: Bye Bye Baby (Bay City Rollers) 14 July 1991

Pop Negatif Wastad

: Kerosene (Big Black) 21 September 1989
Pop-Off Tuesday: Viola Fora De Moda (session) (

Edu Lobo

) 18 November 1999

Pop-O-Pies

: Truckin' (Grateful Dead) 30 November 1982
Pop Will Eat Itself: Beaver Patrol (session) (

Wilde Knights

) 06 July 1987
Pop Will Eat Itself: Gimme Shelter (Rolling Stones) 10 April 1993 (BFBS)
Pop Will Eat Itself: Like An Angel (Mighty Lemon Drops) 07 January 1987
Pop Will Eat Itself: Rock-A-Hula Baby (Elvis Presley) 19 May 1990 (BFBS) (Peel 144 (BFBS))
Pop Will Eat Itself: Love Missile F1-11 (

Sigue Sigue Sputnik

) 13 May 1987

Pork

: Don't Cry No Tears (Neil Young) 08 July 1994

Pork

: Strychnine (

Sonics

) 14 May 1993

Portsmouth Sinfonia

: Heartbreak Hotel (Elvis Presley) 19 September 1979

Portsmouth Sinfonia

: Telstar (

Tornados

) 17 September 1979

Portsmouth Sinfonia

: Uptown Top Ranking (Althea & Donna) 25 May 1996 (BFBS)

Positively 13 O'Clock

: Psychotic Reaction (

Count Five

) 10 January 1980

Positively Testcard

: Sutha Sutha (

Lemmy Special

) 24 February 2000

Positively Testcard

: Twist With The Morning Stars (S.E. Rogie) 07 March 2000

Poster Children

: Isis (Bob Dylan) 23 May 1992

Preachers

: Who Do You Love (Bo Diddley) 06 December 1979
Elvis Presley: Baby Let's Play House (

Arthur Gunter

) 17 February 1986
Elvis Presley: Blue Christmas (

Doye O'Dell

) 26 December 1970
Elvis Presley: Blue Moon Of Kentucky (

Bill Monroe

and The Blue Grass Boys) 29 February 2000
Elvis Presley: Blue Suede Shoes (

Carl Perkins

) 01 December 1983
Elvis Presley: Hound Dog (

Big Mama Thornton

) 12 June 1978
Elvis Presley: Long Tall Sally (Little Richard) 25 June 1979
Elvis Presley: Money Honey (

Jesse Stone

) 28 January 1972
Elvis Presley: My Baby Left Me (Arthur Crudup) 02 June 1981
Elvis Presley: Mystery Train (

Junior Parker

) 11 April 1972
Elvis Presley: That's All Right (Arthur Crudup) 06 June 1970
Elvis Presley: When My Blue Moon Turns To Gold Again (

Wiley Walker

&

Gene Sullivan

) 26 June 1979
Pretenders: Stop Your Sobbing (Kinks) 15 January 1979
Pretty Things: Big Boss Man (Jimmy Reed) 28 November 1984
Primal Scream: Slip Inside This House (13th Floor Elevators) Peel Late November 1990
Primevals: China Pig (Captain Beefheart) 18 May 1988
Primitives: As Tears Go By (session) (Rolling Stones,

Marianne Faithfull

) 15 October 1986

P.J. Proby

: Love Will Tear Us Apart (Joy Division) 25 November 1985

Pro Cantione Antiqua

&

Mark Brown

: Trudge Away Quickly (Thomas Ravenscroft) 05 September 1981
Propaganda: Sorry For Laughing (Josef K) 22 July 1985

Prudes

: Bird On The Wire (Leonard Cohen) 07 July 1991
Psychedelic Furs: Mack The Knife (session) (

Kurt Weill

/

Bertolt Brecht

) 28 February 1980

Puff Tube

: Soul Finger (

Bar-Kays

) 22 July 1991 (Radio Bremen)

Punk Rock Baby

: Teenage Kicks (Undertones) 04 June 2002

Punkles

: I Should Have Known Better (Beatles) 29 May 2003

Punkles

: Komm, Gib Mir Deine Hand ("I Want To Hold Your Hand") (Beatles) 10 June 2003

Pure Hell

: These Boots Are Made For Walking (

Nancy Sinatra

) 07 November 1978

Purple Fox

: Purple Haze (Jimi Hendrix) 07 July 1975

Purple Geezus

: The Chipmunks' Song (

Chipmunks

) 14 December 1989
Pussy Galore: Damaged (

Black Flag

) 28 June 1989

Pussycats

: Dressed In Black (Shangri-Las) 05 June 2003

Pussywillows

: Twist Barbie (Shonen Knife) 03 April 1990
Q
R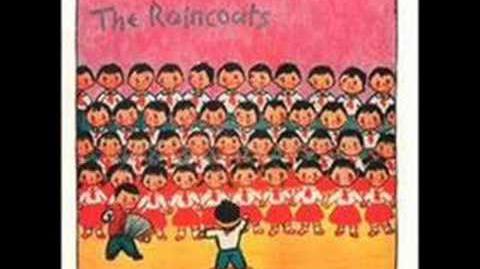 S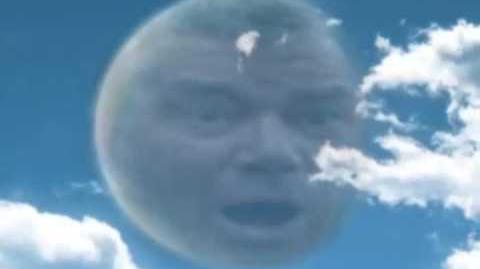 Rocky Sharpe & The Razors

: So Hard To Laugh, So Easy To Cry (

Titans

) 15 August 1977

Sharps

: Have Love, Will Travel (

Richard Berry

,

Sonics

) 02 August 1989
William Shatner: A Very Good Year (Frank Sinatra) 13 March 1993
William Shatner: Lucy In The Sky With Diamonds (Beatles) 12 December 1992
William Shatner: Mr Tambourine Man (Bob Dylan, Byrds) 11 December 1992

Shaved Pigs

: Slam ('Shout') (

Isley Brothers

) 05 October 1987
Sandie Shaw: Cool About You (session) (Jesus & Mary Chain) 05 December 1988 (NB: The original by Jesus & Mary Chain was called 'About You')
Sandie Shaw: Girl Called Johnny (session) (

Waterboys

) 05 December 1988
Peter Shelley: Straight 'A's In Love (Johnny Cash) 09 August 1988

Shelley's Children

: Summerlove Sensation (Bay City Rollers) 17 March 1991
Bim Sherman: Valley Of Tears (Fats Domino) 29 November 2000

Shesus

: Space Truckin' (session) (Deep Purple) 02 December 2003

Shikisha

: Pretty Vacant (Sex Pistols) 24 July 1997

Ras Shiloh

: More Than I Can Say (Bobby Vee / Leo Sayer) 02 January 2003

Shindiggers

: A Certain Girl (

Naomi Neville

) 22 September 1986

Shinehead

: Jamaican In New York ('Englishman In New York') (Sting) 05 April 1993 (John Peel Is Jakki Brambles)

Johnny Shines

: KInd Hearted Woman (session) (Robert Johnson) 21 March 1970

Shining

: Working Class Hero (John Lennon) 26 June 1983 (BFBS)

Shockabilly

: 19th Nervous Breakdown (Rolling Stones) 09 March 1983

Shockabilly

: A Hard Day's Night (Beatles) 14 November 1982 (BFBS)

Shockabilly

: Are You Experienced (Jimi Hendrix) 18 May 1983

Shockabilly

: Dang Me (

Roger Miller

) 23 November 1983

Shockabilly

: Day Tripper (Beatles) 05 June 1983 (BFBS)

Shockabilly

: Good Girl Is Gonna Go Bad (

Tammy Wynette

) 25 November 1982

Shockabilly

: Homeward Bound (Simon and Garfunkel) 06 March 1984

Shockabilly

: People Are Strange (Doors) 19 December 1983

Shockabilly

: Train Kept A Rollin' (

Johhny Burnette

/ Yardbirds et al) 18 November 1982

Michelle Shocked

: One Piece At A Time (Johnny Cash) 02 August 1988
Shop Assistants: Ace Of Spades (session) (Motorhead) 08 December 1986

Shower Scene From Psycho

: Let's Dance (

Chris Montez

) 30 September 1986

Shudder To Think

: Imagine (John Lennon) 04 May 1989

Sick Anchors

: Bill Is Dead (Fall) 23 April 2002

Sick Anchors

: Whole Again (

Atomic Kitten

) 11 April 2002
Siddeleys: Love Grows (Where My Rosemary Goes) (

Edison Lighthouse

) 24 April 1990
Silicon Teens: Judy In Disguise (

John Fred & His Playboy Band

) 16 January 1980
Silicon Teens: Just Like Eddie (

Heinz

) 24 June 1980
Silicon Teens: Let's Dance (

Chris Montez

) 30 June 1980
Silicon Teens: Memphis, Tennessee (Chuck Berry) 31 July 1979
Silver: Do You Wanna Dance (

Bobby Freeman

) 22 May 1980
Silverfish: Rock On (session) (

David Essex

) 12 January 1992

Silvertones

: In The Midnight Hour (

Wilson Pickett

) 07 July 1991

Martin Simpson

: You Win Again (session) (Hank Williams) 15 July 1977
Frank Sinatra: I Only Have Eyes For You (

Dick Powell

,

Ruby Keeler

) 10 September 1998
Frank Sinatra: My Funny Valentine (

Richard Rodgers

,

Lorenz Hart

) 22 April 1986
Frank Sinatra: September Song (

Kurt Weill

) 22 May 2002
Frank Sinatra: Try A Little Tenderness (Ray Noble Orchestra, Bing Crosby) 09 September 1999
Sink: For Want Of... (session) (

Rites Of Spring

) 20 September 1988
Siouxsie & The Banshees: 20th Century Boy (T-Rex) 19 March 1979
Siouxsie & The Banshees: Dear Prudence (Beatles) 28 December 1983
Siouxsie & The Banshees: Helter Skelter (session) (Beatles) 23 February 1978
Siouxsie & The Banshees: Little Johnny Jewel (Television) 24 February 1987
Sisters Of Mercy: 1969 (session) (Stooges) 07 September 1982
Sisters Of Mercy: Emma (session) (

Hot Chocolate

) 11 July 1984
Six By Seven: Helden ('Heroes') (session) (David Bowie) 13 July 1999
Six By Seven: I Believe In Father Christmas (

Greg Lake

) 20 December 2000
Six By Seven: No Expectations (Rolling Stones) 10 September 1998
Six By Seven: Pull The Wires From The Wall (Delgados) 06 February 2001
Skat: Femme Fatale (Velvet Underground) 04 May 1982
Skatalites: Independent Anniversary Ska ('I Should Have Known Better') (Beatles) 17 September 1979
Skeletal Family: 17 July 1984: Theme From 'Batman' (

Neal Hefti

, TV theme) 17 July 1984
Skids: All The Young Dudes (David Bowie, Mott The Hoople) 15 November 1979
Skids: Walk On The Wild Side (session) (Lou Reed) 26 February 1979
Patrick Sky: Modern Major General (session) (or 'Major General's Song', from

Gilbert and Sullivan

's "The Pirates of Penzance") 02 April 1969
Patrick Sky: Ira Hayes (session) (

Peter LaFarge

: Johnny Cash) 30 July 1969
Slade: Move Over Baby (session) (Janis Joplin) 26 May 1972
Slade: Let The Good Times Roll (session) (

Shirley & Lee

) 26 May 1972
Slade: Darlin' Be Home Soon (session) (John Sebastian, Joe Cocker) 26 May 1972

Slap Happy Humphrey

: Gyakkosen (

Doji Morita

) 22 September 1995
Percy Sledge: The Dark End Of The Street (James Carr) 24 June 1986
Percy Sledge: True Love Travels On A Gravel Road (

Duane Dee

) 17 February 1987
Slime: Junge Junge ('Oh Boy') (Buddy Holly) 22 October 1983 (BFBS)
Slits: I Heard It Through The Grapevine (

Gladys Knight & The Pips

, Marvin Gaye) 17 September 1979
Slits: Man Next Door (

John Holt & The Paragons

) 12 June 1980

Slow Smile

: Back For Good (

Take That

) 22 October 1997

Slow Twitch Fibres

: Let's Face The Music And Dance (

Irving Berlin

) 18 September 1980
Slowdive: Golden Hair (session) (Syd Barrett) 21 April 1991

Sludgefeast

: SOS (ABBA) 26 March 2003
Sluts Of Trust: Psycho Killer (session) (Talking Heads) 17 February 2004

Smack Dab

: Amazing Journey (Who) 01 January 1994

Smack Dab

: Bummer In The Summer (Love) 06 August 1994 (BFBS)
Small Faces: If I Were A Carpenter (session) (Tim Hardin)

14 April 1968

Smashed Femur Dance Party

: Jumping Jack Flash (Rolling Stones) 04 May 2004
Smashing Pumpkins: A Girl Named Sandoz (session) (Eric Burdon & The Animals) 13 October 1991

Gordon Smith

: Worried Life Blues (session) (Big Maceo, Fred McDowell) 14 August 1968

Gordon Smith

: Highway 51 (session) (

Curtis Jones

) 14 August 1968

Gordon Smith

: Walkin' Blues (session) Robert Johnson) 14 August 1968

Gordon Smith

: Rollin' And Tumblin' (session) (

Hambone Willie Newbern

, Muddy Waters et al) 14 August 1968
Harvey Smith: True Love (

Cole Porter

) 24 November 1975

Slim Smith

: Will You Love Me Tomorrow (

Shirelles

) 07 August 1980

Smiggs Band

: Nadine (session) (Chuck Berry) 21 May 1976
Smiths: Work Is A Four Letter Word (Cilla Black) (03 August 1987)

Snafu

: Hard To Handle (session) (Otis Redding)

04 September 1975

Snakefinger: Magic And Ecstasy (

Ennio Morricone

) 26 January 1980 (BFBS)
Snatch: Shopping For Clothes (Coasters) 31 May 1988 (Radio Bremen)

Snout Int.

: Come On Eileen (Dexys Midnight Runners 26 June 1993 (BFBS)

Hank Snow

: La Paloma (

Cornet Duet

, etc) 19 July 2001
Snuff: Blue Noodles (Sink) 20 March 1990
Snuff: Can't Explain (Who) 28 April 1990 (BFBS) (Peel 142 (BFBS))
Snuff: Do Nothing (Specials) 20 August 1990
Snuff: I Think We're Alone Now (session) (

Tommy James & The Shondells

,

Tiffany

) 30 January 1989
Snuff: I Want To Go Back (Senseless Things) 20 March 1990
Snuff: Match Of The Day (TV theme) 13 October 1998
Snuff: Purple Haze (Jimi Hendrix) 09 January 1990
Snuff: Rivers Of Babylon (

Melodians

) 24 June 1997
Snuff: Shake 'N' Black (TV commercial) 21 April 1990 (BFBS) (Peel 141 (BFBS))
Snuff: Standing In The Shadows Of Love (Four Tops) 17 August 1996 (BFBS)
Snuff: Whatever Happened To The Likely Lads? (

Highly Likely

) 25 November 1995 (BFBS)

So You Think You're A Cowboy?

: Orange Blossom Special (session) (Johnny Cash) 01 August 1983
Sods: Ghost Rider (Suicide) 06 August 1979
Soledad Brothers: Bring It On Home (session) (Sonny Boy Williamson) 25 June 2003
Soledad Brothers: Gimme Back My Wig (

Hound Dog Taylor

) 04 September 2001
Soledad Brothers: Jack On Fire (session) (Gun Club) 24 March 2004
Solid Senders: Highway 61 (session) (Bob Dylan) 28 September 1978
Solex: Shady Lane (session) (Pavement) 17 October 2002
Solex: The Cutter (Echo & The Bunnymen) 30 September 1999 (Radio Eins)
Solex: You're So Square (session) (Elvis Presley) 09 June 1998

Solo

: Rainbow (TV theme) 15 July 1991 (Radio Bremen)
Sonic Youth: Bubblegum (

Kim Fowley

) 06 August 1986
Sonic Youth: Burning Farm (Shonen Knife) 29 March 1990
Sonic Youth: Ca Plane Pour Moi (Plastic Bertrand) 31 October 1992
Sonic Youth: Computer Age (Neil Young) 09 August 1989
Sonic Youth: Electricity (Captain Beefheart) 18 May 1988
Sonic Youth: Hallowed Be Thy Name (session) (Alice Cooper) 19 May 1986
Sonic Youth: I Am Right (

Saccharine Trust

) 17 April 1989
Sonic Youth: I Know There's An Answer (Beach Boys) 04 June 1990
Sonic Youth: Is It My Body (Alice Cooper) 06 October 1991
Sonic Youth: My New House (session) (Fall) 19 October 1988
Sonic Youth: Nic Fit (

Untouchables

) 17 July 1992
Sonic Youth: Personality Crisis (New York Dolls) 21 March 1993 (BFBS)
Sonic Youth: Rowche Rumble (session) (Fall) 19 October 1988
Sonic Youth: Psycho Mafia (session) (Fall) 19 October 1988
Sonic Youth: Superstar (Carpenters) 05 August 1994
Sonic Youth: That's All I Know (Right Now) (Neon Boys) 30 August 1990
Sonic Youth: Touch Me I'm Sick (Mudhoney) 01 February 1989
Sonic Youth: Victoria (session) (Kinks, Fall) 19 October 1988
Sonic Youth: Within You, Without You (Beatles) 09 February 1988

Sonoko

: I Love How You Love Me (

Paris Sisters

) 15 March 1988
Sophisticated Boom Boom: White Horses (session) (

Jackie Lee

)

10 November 1981

Soul Asylum: Barstool Blues (Neil Young) Peel 115 (BFBS) 07 August 1989

Soul Side

: X-Lion Tamer (Cover of Wire's Ex Lion Tamer) 23 September 1987

Soul Venors

&

Gaylads

: Sound Of Silence (Simon & Garfunkel) 26 December 2001

Soul Vibrations

: Yolanda (

Pablo Milanés

) 25 May 1989
Soundgarden: Everybody's Got Something To Hide (session) (Beatles) 07 June 1989
Soundgarden: Thank You (Falettinme Be Mice Elf Agin) (session) (

Sly & The Family Stone

) 07 June 1989
Soup Dragons: Our Lips Are Sealed (session) (Go-Go's, Fun Boy Three) 06 January 1987
Soup Dragons: Purple Haze (session) (Jimi Hendrix) 06 January 1987
Soup Dragons: The Kids Are Alright (session) (Who) 06 January 1987

Soup Greens

: Like A Rolling Stone (Bob Dylan) 05 December 1979

Southern Comfort

: Morning Has Broken (Cat Stevens) 24 November 1971

Space Negros

: Happenings Ten Years Time Ago (Yardbirds) 14 January 1987
Spare Snare: Wired For Sound (session) (Cliff Richard) 04 February 1995

Special Forces

: Blitzkrieg Bop (Ramones) 14 September 1988
Specials: A Message To You, Rudy (

Dandy Livingstone

) 08 October 1979
Specials: Enjoy Yourself (Prince Buster etc) 15 September 1980
Specials: Guns Of Navarone (soundtrack) (Skatalites) 16 January 1980
Specials: Long Shot Kick De Bucket (

Pioneers

) 16 January 1980
Specials: Maggie's Farm (Bob Dylan) 29 November 1980 (BFBS)
Specials: Monkey Man (session) (Toots & The Maytals) 29 May 1979
Specials: Skinhead Moonstomp (Derrick Morgan) 16 January 1980
Specials: Too Hot (Prince Buster) 20 November 1979
Specials: The Liquidator (

Harry J Allstars

) 16 January 1980
Spectres: This Strange Effect (Kinks,

Dave Berry

) 03 July 1980

Speedball Baby

: Blackjack (

Chet Atkins

) 18 July 2002

Speedball Baby

: Rock My Soul (Lonnie Donegan et al) 15 July 2004

Benny Spellman

: Lipstick Traces (On A Cigarette) (Allen Toussaint) 20 December 1992 (BFBS)
Mike Spenser & The Cannibals: Nothing Takes The Place Of You (

Toussaint McCall

) 22 December 1977
Spiders: Mony Mony (

Tommy James And The Shondells

) 07 May 1980

Spys

: The Young Ones (Cliff Richard and The Shadows ) 14 February 1979

Spike Jones And His City Slickers

: Paddlin' Madelin' Home (

Harry Woods

) 15 January 1969

Spike Jones And His City Slickers

: Sheik Of Araby (comic/jazz standard) 11 December 1968
Spiritualized: Anyway That You Want Me (Troggs, H.P. Lovecraft) 13 June 1990
Spizzenergi: Virgina Plain (Roxy Music) 15 August 1979

Spoilers

: Lumpy Gravy (Frank Zappa) 02 September 2004
Splodgenessabounds: Two Little Boys (

Edward Madden

,

Theodore Morse

, Rolf Harris) 11 August 1980
Spooky Tooth: I Can't Quit Her (session) (

Blood, Sweat and Tears

) 16 June 1968
Spooky Tooth: The Weight (session) (Band) 06 October 1968
Spooky Tooth: Too Much Of Nothing (Bob Dylan) 22 September 1968
Spraydog : Wait In Vain (session) (Bob Marley) 01 August 2000
Squirrel Bait: Tape From California (

Phil Ochs

) 24 February 1987
Squirrels: Oz On 45 ("Ding-Dong! The Witch Is Dead", etc) ('Wizard of Oz' film cast) 08 May 1989

SS-20

: Arnold Laine (Pink Floyd) 09 June 1987
Stackwaddy: Hoochie-Coochie Man (session) (

Willie Dixon

, Muddy Waters) 18 February 1972
Stackwaddy: I'm A Lover Not A Fighter (Kinks) 28 June 1973
Stackwaddy: Mama Keep Your Big Mouth Shut (Bo Diddley) 09 December 1986
Stackwaddy: Roadrunner (Bo Diddley) 18 July 1970
Stackwaddy: Rock Me Baby (session) (BB King) 18 February 1972
Stackwaddy: Rosalyn (Pretty Things) 04 February 1972
Stackwaddy: You Really Got Me (session) (Kinks) 18 February 1972
Stackwaddy: Willie The Pimp (session) (Frank Zappa) 18 February 1972
Viv Stanshall: Blue Ridge Mountains Of Virginia (session) (Laurel And Hardy) 27 October 1975
Viv Stanshall &

Kilgaron

: The Young Ones (Cliff Richard) 15 November 2000
Viv Stanshall & the

Big Boys

: (There's) No Room To Rhumba In A Sports Car (Elvis Presley) 04 April 1990

Starlings

: Wasn't Born To Follow (Byrds) 16 December 1990

Edwin Starr

: Grapevine ('I Heard It through The Grapevine') (

Norman Whitfield

,

Barrett Strong

) 18 March 1986
Kay Starr: Wheel Of Fortune (

Johnny Hartman

) (14 May 1997)

Stars

: This Charming Man (Smiths) 30 April 2003
Stars Of Heaven: Still Feeling Blue (session) (

Gram Parsons

) 17 February 1987
Stars Of Heaven: Calvary Cross (session) (Richard & Linda Thompson) 17 February 1987
Stars Of Heaven: Can't Seem To Make You Mine (session) (Seeds) 17 February 1987
Stars Of Heaven: Wheels (session) (Flying Burrito Brothers) 17 February 1987

Stella Maris

: Lucifer Sam (Syd Barrett) 29 July 1998 [14]
Steeleye Span: Hello Mary Lou (session) (Ricky Nelson)

06 February 1973

Steeleye Span: Let's Dance (session) (

Chris Montez

) 27 March 1971
Steeleye Span: Rave On (session) (Buddy Holly) 27 June 1970
Steeleye Span: Truck Driving Man (session) (

Terry Fell

, Buck Owens)

24 October 1972

Steel Pole Bath Tub: I Dreamed I Dream (Sonic Youth) 07 March 1990
Steel Pole Bath Tub: Venus In Furs (Velvet Underground) 29 September 1991
Steel Pole Bath Tub: Voodoo Chile (Jimi Hendrix) 13 July 1991

Steely & Clevie

featuring

Suzanne Couch

: Why (

Carly Simon

/

Chic

) 26 May 1991

Richie Stephens

: Never Too Much (

Luther Vandross

) 16 June 1991
Steppenwolf: Hoochie Coochie Man (

Willie Dixon

, Muddy Waters) 10 April 1968
Stereo Nation: Oh Carol (Javeena) (

Neil Sedaka

) 02 December 1998
Stereo Total: Push It (Salt-N-Pepa) (Part of

Rory Philips

session mix) 12 February 2002
Jimmy Stevens: Bye Bye Love (Everly Brothers) 25 August 1972
Mark Stewart (& The Maffia): Jerusalem (

William Blake

poem) 18 May 1983
Rod Stewart: Hard Road (

Steve Wright

) 10 October 1974
Rod Stewart: I Don't Want To Talk About It (live) (Crazy Horse) 24 December 1976
Rod Stewart / Faces: Jealous Guy (John Lennon) 17 January 1974
Rod Stewart: My Way Of Giving (Small Faces) 01 March 1976
Rod Stewart: Reason To Believe (Tim Hardin) 24 July 1971
Rod Stewart: Sailing (Sutherland Brothers) 19 December 1975
Rod Stewart: Street Fighting Man (Rolling Stones) 01 March 1976
Rod Stewart: You Keep Me Hangin' On (Supremes) 03 January 1978
Stiff Little Fingers: Johnny Was (session) (Bob Marley) 13 April 1978
Stiff Little Fingers: Mr Fire Coal-Man (Wailing Souls) 09 July 1980
Stiff Little Fingers: White Christmas (Bing Crosby) Peel 031 (BFBS)

Stigmata A Go Go

: Outdoor Miner (Wire) 03 September 1994

Alton Stitcher

: Kentucky (Everly Brothers) January 2004 (FSK)
Stone The Crows Danger Zone (session), (Ray Charles, Freddie King) 12 September 1970
Stone The Crows: Don't Think Twice It's Alright (Bob Dylan) 16 November 1971
Stone The Crows: Fool On The Hill (session) (Beatles) 30 May 1970

STP 23

: I'm Gonna Love You A Little More (session) (

Barry White

) 03 April 1990

Straitjacket Fits

: So Long Marianne (Leonard Cohen) 22 March 1989

Strangers

: La Paloma (

Cornet Duet

, etc) 06 February 2001
Stranglers: Walk On By (

Dionne Warwick

) 09 May 1978
Streetwalkers: Daddy Rolling Stone (

Otis Blackwell

) (19 May 1976)
Stretch: Can't Judge A Book (session) (Bo Diddley)

12 December 1975

Stretch: Living On The Highway (session) (Freddie King)

12 December 1975

Stretchheads

: I Should Be So Lucky (Kylie Minogue) 21 November 1988
String Driven Thing: Things We Said Today (session) (Beatles) 29 March 1976
Stryper: Battle Hymn Of The Republic (Glory, Glory Hallelujah) (

Julia Ward Howe

) (02 December 1985)

Mike Stuart Span

: My White Bicycle (session)

(Tomorrow

) 26 May 1968

Frankie Stubbs

: Moon River (

Henry Mancini

/

Johnny Mercer

) 08 April 1995
Stump: Satisfaction (session) (Rolling Stones)

07 July 1986

Stump: The Rats (

Traditional

- original named Waterford Boys) 22 June 1988

Stumps

: My Generation (Who) 06 October 1978
Stupids: You Don't Belong (session) (UK Subs) 21 October 1987
Subway Sect: Head Held High (session) (Velvet Underground) 04 December 1978
Suckle: Golden Hair (Syd Barrett) 16 April 2000 (BFBS)
Suckle: Love Finger (renamed from Lovefingers) (session) (Silver Apples) 27 May 1997

Sugar Black & Lebanculeh

: Change Gonna Come (

Sam Cooke

) 20 September 1998 (BFBS)
Sugarcubes: Motorcycle Mama (

Sailcat

) 14 July 1991

Frank Sumatra

: Telstar (

Tornados

) 11 September 1979

Super Cat

: Sweets For My Sweet (

Drifters

) 05 September 1988

Super Lovers

: Femme Fatale (Velvet Underground) 06 April 1988
Superchunk: Girl U Want (Devo) 07 November 1992
Superchunk: Nancy Sin (

Beat Happening

) 16 May 1992
Superchunk: Sister ('I'll Be Your Sister') (Motorhead) 15 May 1992

Superette

: Knowing Me, Knowing You (ABBA) 02 March 1996 (BFBS)
Super Furry Animals: Y Teimlad (session) (Datblygu) 24 March 1998

Supstral

: Hundert Mann (German version of Ballad Of The Green Berets) (

Barry Sadler

) 11 February 1982

Surf Creatures

: Action Plus (Ventures) 03 June 1997

Surf Trio

: Strychnine (

Sonics

) 25 April 1990

Surprises

: Little Sir Echo (various) 17 July 1979

Susanna And The Magical Orchestra

: Jolene (

Dolly Parton

) 24 June 2004
Suspicions: The Laughing Policeman (

Charles Penrose

) 07 July 1980

Billy Swan

: Don't Be Cruel (Elvis Presley) J P D28 (1975)
Swan Arcade: Black Seam ('We Work The Black Seam') (Sting) 22 October 1986
Swans: Love Will Tear Us Apart (Joy Division) 24 May 1988
Rachel Sweet: Stranger In The House (Elvis Costello) 25 October 1978

Sweet Inspirations

: Let It Be Me (Everly Brothers) 01 October 1967

Sweet Inspirations

: Try A Little Tenderness (Otis Redding) 23 August 1988

Swinghufvuds

: Smells Like Teen Spirit (Nirvana) 15 January 1994

Swinging Blue Jeans

: Hippy Hippy Shake (

Chan Romero

) 23 June 1972

Swoons

: Knowing Me, Knowing You (ABBA) 22 January 1994 (BFBS)
T
June Tabor: Genesis Hall (Fairport Convention) 20 January 1995
June Tabor: Lord Bateman (session) (traditional) 22 February 1977
June Tabor: Now I'm Easy (session) (

Eric Bogle

) 01 February 1978
June Tabor: The Band Played Waltzing Matilda (

‪Eric Bogle‬

) 28 May 1981
June Tabor: The Fiddle And The Drum (session) (Joni Mitchell) 22 February 1977
June Tabor & The

Oyster Band

: All Along The Watchtower (session) (Bob Dylan, Jimi Hendrix) 05 January 1991
June Tabor & The

Oyster Band

: All Tomorrow's Parties (Velvet Underground) 19 July 1990
June Tabor & The

Oyster Band

: Anachie Gordon (session) (traditional) 05 January 1991
June Tabor & The

Oyster Band

: Wheels On Fire (session) (Bob Dylan, Julie Driscoll) 05 January 1991
June Tabor & The

Oyster Band

: White Rabbit (session) (Jefferson Airplane) 05 January 1991
Tad: Damaged (

Black Flag

) 21 June 1989

Tales Of Terror

: Hound Dog (Elvis Presley,

Big Mama Thornton

) 03 September 1984

Junior Tamlins

: Behind The Wall (

Tracy Chapman

) Peel May 1989 Lee Tape 37

Tamlins & Trinity

: Silent Night (traditional) 21 December 1982

Sharon Tandy

: Stay With Me Baby (

Lorraine Ellison

) 17 July 1967
Taste: I'm Moving On (session) (

Hank Snow

, Ray Charles et al.) 09 March 1969
Taste: Leaving Blues (session) (Leadbelly) 09 March 1969
Taste: Sugar Mama (session) (Tampa Red, Sonny Boy Williamson et al) 09 March 1969
Taste: Wee Wee Baby ('Wee Baby Blues') (

Big Joe Turner

) 20 April 1969

Tater Totz

: Rain (Beatles) 02 January 1990

Tau Moe Familly

: La Paloma (

Cornet Duet

, etc) 17 January 2001

Tav Falco's Panther Burns

: She's A Bad Motorcycle (

Risers

) 25 March 1987

Alex Taylor

: From A Buick 6 (Bob Dylan) 21 March 1972
James Taylor Quartet: Blow Up (session) (movie theme,

Herbie Hancock

) 29 April 1987
James Taylor Quartet: Goldfinger (session) (movie theme,

Shirley Bassey

) 29 April 1987
James Taylor Quartet: Mission Impossible (TV theme,

Lalo Schifrin

) 07 July 1987
James Taylor Quartet: One Mint Julep (

Clovers

, Ray Charles) 13 April 1987

Kate Taylor

: Country Comfort (Elton John) 27 March 1971

Kate Taylor

: White Lightning (

George Jones

) 02 August 1990
Teen Cthulhu: Violent World (

Screamers

) 17 July 2003

Teenbeats

: I Can't Control Myself (Troggs) 13 August 1979
Teengenerate: Baby Doll (Chuck Berry) 02 July 1994 (BBC World Service)
Teengenerate: Mighty Idy (

DMZ

) 03 February 1995
Teengenerate: Shake, Rattle And Roll (

Big Joe Turner

, Bill Haley and the Comets) 07 April 1995
Teenage Fanclub: Free Again (

Alex Chilton

) 18 July 1992
Teenage Fanclub: Interstellar Overdrive (Pink Floyd) 31 August 1991
Teenage Fanclub: Like A Virgin (Madonna) 11 August 1991
Teenage Fanclub: The Ballad Of John And Yoko (Beatles) 29 September 1990

Teenage Idol

: In Heaven There Is No Beer (Traditional) 19 January 1982

Teenage Idol

: Lonesome Town (

Baker Knight

) 25 January 1982
Teenagers In Trouble: I Dreamed I Saw Joe Hill (session) (Joan Baez) 12 August 1994
Teenagers In Trouble: I Wanna Take You Higher (session) (

Sly & The Family Stone

) 12 August 1994
Teenagers In Trouble: Radar Eyes (

Godz

) 15 September 1995
Teenagers In Trouble: Suite: Judy Blue Eyes (session) (Crosby, Stills & Nash) 12 August 1994
Teenagers In Trouble: With A Little Help From My Friends (session) (Beatles, Joe Cocker) 12 August 1994
Temple City Kazoo Orchestra: 2001 Sprach Kazoostra (based on

Richard Strauss

's 'Also Sprach Zarathustra', theme from film 2001 Space Odyssey') 28 September 1978
Temple City Kazoo Orchestra: Stayin' Alive (Bee Gees) 28 September 1978