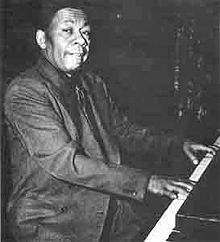 Clarence Lofton (March 28, 1887, 1896 or 1897 – January 9, 1957), credited as Cripple Clarence Lofton, was an American boogie-woogie pianist and singer born in Tennessee.
Lofton was born with a limp, from which he derived his stage name, but he started his career as a tap dancer. He then began performing in the blues idiom known as boogie-woogie and went on to perform in Chicago, Illinois. The distinctive feature of his performances was his energetic stage presence; he would dance and whistle as well as sing...With his distinctive performance style, Lofton became a mainstay in his genre. His first recording was made in April 1935 for Vocalion Records with guitar accompaniment by Big Bill Broonzy. Lofton also accompanied Red Nelson on several sides for Decca Records in 1935 and 1936. He later went on to own the Big Apple nightclub in Chicago and continued to record into the late 1940s, when he retired. (Read more at Wikipedia)
Links to Peel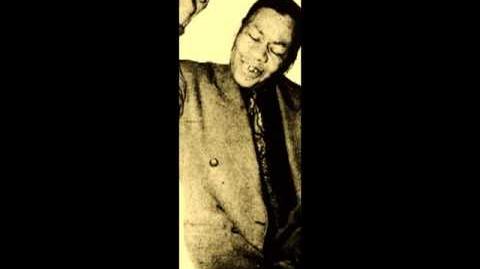 Peel seemed to have a liking for Chicago blues of the 1930s, even if many collectors preferred the "pure" country blues of the rural southern states. His debut broadcast on Kat's Karavan in 1961 included vintage tracks by artists based in Chicago, and he also developed a taste for boogie-woogie piano, of which Cripple Clarence Lofton was a leading exponent, albeit in a more basic, bluesier style than JP's later favourite Camille Howard.
The DJ's preferred Lofton track (judging by available playlists), was "I Don't Know", which received a number of plays over the years and was eventually included in the Peelenium 1939. Peel may have discovered it on a Yazoo Records LP of 1970, which had one side of tracks by Lofton and one of recordings by another blues pianist of the era, Walter Davis.
Festive Fifty Entries
None.
Sessions
None.
Shows Played
1980s
1990s
2000s
External Links