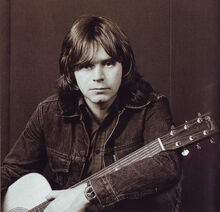 David William "Dave" Edmunds (born 15 April 1944) is a Welsh singer/songwriter, guitarist, actor and record producer. Although he is mainly associated with pub rock and new wave, having many hits in the 1970s and early 1980s, his natural leaning has always been towards 1950s style rock and roll. He was previously in Love Sculpture, before going solo. After Love Sculpture split, Edmunds had the UK Number 1 Christmas single in 1970 with "I Hear You Knocking", a Smiley Lewis cover, which he came across while producing Shakin' Stevens And The Sunsets' first album entitled A Legend.
Links to Peel
Peel's interest in Dave Edmunds music came through his work with Love Sculpture, which he played frequently on his shows in the 60's. Dave Edmunds' songs were played often by Peel in the 70's, and one of his songs, I Knew The Bride, was nominated by Peel as one of his favourite songs of 1977 in his own self styled 1977 Festive Fifty. Dave Edmunds' own group, the Dave Edmunds Rockpile did their only session for Peel in 1977.
Festive Fifty Entries
Sessions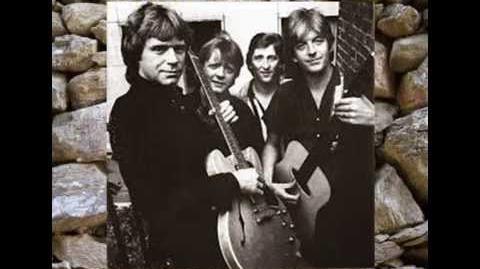 One session only, credited to Dave Edmunds Rockpile. No known commercial release. Also three sessions with Love Sculpture.
1. Recorded: 1977-02-08. Broadcast: 14 February 1977. Repeated: 13 April 1977
Down Down Down / Ju Ju Man / The Art Of The City / I Knew The Bride
Shows Played
1972
1973
17 May 1973: Life On The Road (2x10" – Christmas At The Patti) United Artists
17 May 1973: Run Rudolph Run (2x10" – Christmas At The Patti) United Artists
1977
1978
1979
1980
23 October 1980: Play That Fast Thing (One More Time) (album - Seconds Of Pleasure) F-Beat
External Links