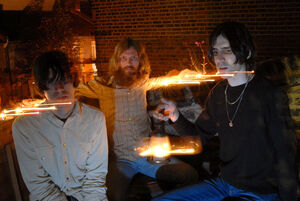 Dead Meadow is an American stoner rock band, formed in Washington, D.C. in 1998 and currently composed of vocalist and guitarist Jason Simon, bassist Steve Kille and drummer Juan Londono. The band have released five studio albums and two live albums. The group was formed from the remnants of two local DC bands, The Impossible Five and Colour. The band started as Jason Simon on vocals and guitar, Steve Kille on bass, and Mark Laughlin on drums. They combined 70's heavy metal and 60's psychedelic rock with themes from authors such as J.R.R. Tolkien and H. P. Lovecraft.
Links To Peel
Having heard the band's first album, Peel asked the group to record a Peel Session in the early 00's. Unable to go to Maida Vale to record, the band recorded their session in Fugazi's home studio using an 8-track recorder previously owned by Minor Threat, the first time a Peel Session was recorded outside the BBC studios. Peel nominated Dead Meadow's Shivering King And Others as one of his albums of the month in June 2003 (Peel's Record Box).
Sessions
1. Recorded: 2001-01-01. Broadcast: 29 March 2001
Dusty Morning / Good Moaning / Drifting / Wondering Thunder / Untitled
Other Shows Played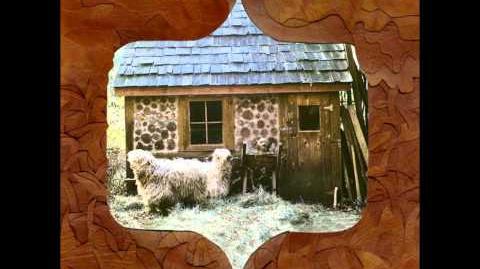 2001
2003
External Links
Community content is available under
CC-BY-SA
unless otherwise noted.