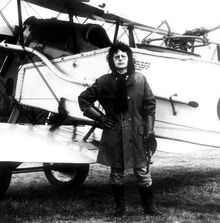 Roger "Deke" Leonard (18 December 1944 – 31 January 2017) was a Welsh rock musician. From 1968 until 1972 he was a member of The Bystanders (which was renamed as Man). In 1973, he formed his own band Iceberg, which disbanded the same year. He went on to play with incarnations of both groups in later years. Leonard was also an author, raconteur and television panellist, commentator and narrator on several television and radio programmes including: Pub Rock Quiz, Rock Of Ages, Dragons Breath (a history of Welsh rock music), Tales Of The Road and Juke Box Heroes.
Links To Peel
Peel regularly played Leonard's music and the artist performed three sessions for his programmes in the 70's. Leonard's previous band Man got airplay by Peel and did three sessions for his show between 1972 and 1974. At the end of the 70's, Leonard's music rarely got played by Peel due to the popularity of punk and later new wave.
Sessions
All sessions are available on Wireless CD, 2005, (Hux HUX064)
1. Recorded: 1973-05-14. Broadcast: 24 May 1973. Repeated: 14 June 1973
Hard Way To Live / Razor Blade And Rattle Snake / Jayhawk Special / Four Corners Of Hell
2. Recorded: 1973-11-26. Broadcast: 20 December 1973. Repeated: 10 January 1974
7171 511 / In Search Of Sarah And 26 Horses / Daugher Of The Fireplace / Eddy Waring
3. Recorded: 1978-02-15. Broadcast: 27 February 1978. Repeated: 28 March 1978
Map Of India / Oh! / Big Hunk Of Love / Dirty Dirty Feelin'
Other Shows Played
1973
1979
1987
See Also
External Links
Community content is available under
CC-BY-SA
unless otherwise noted.