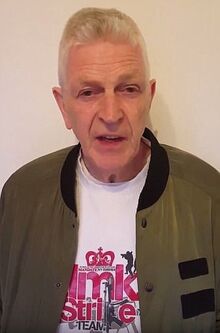 Fachtna Ó Ceallaigh (Anglicised surname: O'Kelly) (born 1947) is an Irish music manager, who managed amongst others, U2, Boomtown Rats and Sinead O'Connor. Fachtna used to work as a music journalist, notably the Irish Press, which used to be an Irish national daily newspaper between 1931 and 1995. An Irish Gaelic speaker, Fachtna is involved in supporting the language and is a keen sports fan as a member of the Gaelic Athletic Association for Clan na Gael / Fontenoy area.
Links To Peel
Peel and Sheila were close friends with Fachtna, including inviting him to their wedding in 1974. In Margrave Of The Marshes, she described how they met him in Dublin, Ireland:
"There was our good friend Fachtna O'Kelly, a very kind and amusing fellow we'd met in Dublin in 1970 when he was working for the Irish Press, who remained a regular visitor to our home. Fachtna went on to manage the Boomtown Rats and Sinead O'Connor, through these impressive achievements were arguably dwarfed by the sterling job he did of hacking through the undergrowth in our garden when we first moved in." [1]
External Links
Footnotes
↑ Margrave Of The Marshes, Corgi Edition, page 344
Community content is available under
CC-BY-SA
unless otherwise noted.