(This page is about the record label. For the psychedelic band of the same name, see Factory(2)).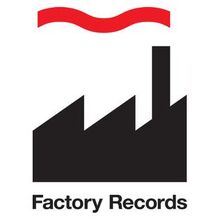 Factory Records was a Manchester-based British independent record label, started in 1978 by Tony Wilson and Alan Erasmus, which featured several prominent musical acts on its roster such as Joy Division, New Order, A Certain Ratio, The Durutti Column, Happy Mondays, Northside, and (briefly) Orchestral Manoeuvres In The Dark and James. Like the 4AD label, Factory Records used a creative team (most notably record producer Martin Hannett and graphic designer Peter Saville) which gave the label and the artists recording for it a particular sound and image. The label employed a unique cataloguing system that gave a number not just to its musical releases, but to artwork and other objects, as well.
(Read more at Wikipedia.)
Links to Peel
Factory was one of Britain's leading independent music labels for over a decade from the late 1970s, with a roster of bands that played a central role in the evolution of Peel's show from the post-punk era, including A Certain Ratio, Happy Mondays, Joy Division and New Order. Although Factory emphasized its Manchester heritage, notable bands of the era from the city that never recorded for the label included the Buzzcocks, Magazine, Fall, Stone Roses and Smiths. It also released records featuring Peel session artists from elsewhere in the north, such as Cabaret Voltaire (from Sheffield) and Orchestral Manoeuvres In The Dark (from the Wirral, like Peel, near Liverpool).
In the annual poll of Peel show listeners, Factory was second only to Rough Trade as a label for the total number of Festive Fifty entries during the DJ's lifetime (with 58, against 94 for Rough Trade) and third for the number of separate tracks (with 34, against 74 for Rough Trade and 48 for 4AD).[1] Factory releases by Joy Division and New Order topped the 1981 Festive Fifty, 1982 Festive Fifty (yearly chart), 1983 Festive Fifty and 2000 Festive Fifty (all-time chart).[1]
Peel played Factory's output from the label's earliest releases, including 'A Factory Sampler', the various-artists double EP given the catalogue number FAC-2 (after a poster for the Factory club received the FAC 1 designation) and 'All Night Party' by A Certain Ratio, the label's first single (FAC 5, which he acquired during a day in Manchester to be interviewed for regional television[2]). He subsequently gave generous airtime to the first album put out on the label, 'Unknown Pleasures' by Joy Division (FACT 10, released in June 1979).
The DJ also did gigs at the two Manchester clubs closely associated with Factory. In May 1979, he played a live set at the original Factory club [3], hosted by the city's Russell Club, a venue where Peel was photographed with Factory co-founder Tony Wilson in July 1979.[4] [5] In February 1995, after the label's demise, the DJ also took his roadshow to Factory's celebrated Hacienda club (FAC 51), noting on his show that he wanted to be able to tell his future grandchildren he'd played there.[6]
In August 1989, Factory marked Peel's 50th birthday by placing an advertisement in Music Week. Reading simply "Yo John" in black type against a white background, the greetings message was given the designation FAC 231.[7]
Sessions
Factory artists who recorded Peel sessions. List includes sessions when the artists were not on Factory.
A Certain Ratio: (3 sessions, 1979-83)
Cabaret Voltaire: (2 sessions, 1981-84)
Crispy Ambulance: (1 session, 1981)
Happy Mondays: (2 sessions, 1986-89)
James: (4 sessions, 1983-90)
Joy Division: (2 sessions, 1979)
Miaow: (2 sessions, 1986-87)
Minny Pops: (1 session, 1980)
New Order: (4 sessions, 1981-2001)
Orchestral Manoeuvres In The Dark: (4 sessions, 1979-1983)
Quando Quango: (1 session, 1983)
Railway Children: (1 session, 1986)
Section 25: (1 session, 1981)
Wake: (1 session, 1983)
Festive 50
The list below covers Festive Fifty entries on Factory; it does not include entries by Factory artists on other labels.
Compilations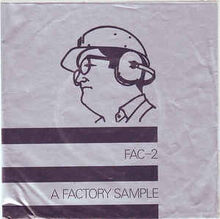 (2x7" - A Factory Sample)
(4xLP / 4xCD - Palatine: The Factory Story 1979-1990)
See Also
Links
References
↑ The Festive Fifty by Mark Whitby (1st edition, 2005, pg195).
Community content is available under
CC-BY-SA
unless otherwise noted.