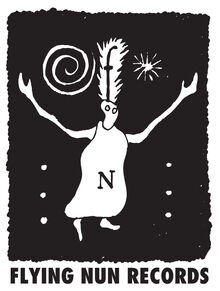 Flying Nun Records is an independent record label formed in Christchurch, New Zealand, in 1981 by music-store manager Roger Shepherd. The label was formed in the wake of a flurry of new post-punk-inspired labels forming in New Zealand in the early 1980s, in particular Propeller Records in Auckland. The intention was to record the original local music of Christchurch, but soon the label rose to national prominence by championing the emerging music of Dunedin. Many of the most prominent kiwi rock and alternative bands have been signed to Flying Nun at some stage in their careers. The label has been home to various styles of music, including the much-debated Dunedin sound, "high-end pop with a twist", lo-fi experimentation, strongly Velvet Underground-influenced pop, minimalism, industrial, and rock-electronic crossover.
Links to Peel
Peel started playing tracks from artists signed to Flying Nun in the early 80s. The majority of sessions by Kiwi musicians on his show were by artists who recorded for the label (exceptions include Datsuns and Split Enz).
While visiting New Zealand in 2002, Peel attended Flying Nun's 21st anniversary party in Auckland, where the label moved from Christchurch in 1988. At the event, he met label founder Roger Shepherd and New Zealand politician Judith Tizard.
Sessions
Flying Nun artists who recorded Peel sessions. List may include sessions when the artists were not on the label.
Festive Fifty
No Flying Nun releases appeared in the Peel show's annual listeners' chart. 'Get Loose' by D4 (#47 in the 2002 Festive Fifty) was released by Flying Nun in NZ but came out on Infectious Records in the UK.[1]
Flying Nun Compilations
Plays by Peel of various artist (v/a) compilations from Flying Nun. Please add more information if known.
(v/a CD - In Love With These Times - A Flying Nun Compilation)
(v/a LP - Abbasalutely)
See Also
External Links