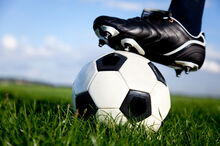 (See also: Football (Known Matches Attended))
(Related page: Football (Guest Reviewers))
Peel was fond of offering his view on (mainly) his team's performances, either post-match or sometimes during his shows.
Please note that the list below is far from complete and was researched only from the database of this site. Please add further dates and matches if known.
1970s
1980s
1990s
2000s
Internationals
European Championship
World Cup
British Home Championship
25 May 1981: England v Scotland, Wembley Stadium. Peel mentions having watched the match at the weekend (Scotland won 1-0). He says that England team had the better haircuts.
Friendlies