While Liverpool fanatic John Peel was always more than happy to play football-related records such as 'All I Want For Christmas Is A Dukla Prague Away Kit' by perennial favorites Half Man Half Biscuit, he also enjoyed the more esoteric side of football music, with selections from compilations such as "Flair 1989: The Other World Of British Football" and the "Bend It!" series finding regular plays on his show in the late 1980s and early 1990s. In April 1993, he introduced a regular slot for such items when sitting in for a week on Radio One's Jakki Brambles daytime programme.[1]
"Flair 1989" focused on musical gems from the domestic game, but the "Bend It! series offered a more cosmopolitan smorgasbord of delights, after the success of Italia '90 and in keeping with the "Exotic Beatles" compilations of unusual cover versions of Beatles songs that were subsequently released by the same Exotica label (and also played by Peel).[2]
4-2-4: The él Records Compendium Of Soccer
Peel's interest in football compilations covering a wide range of teams and players appears to have been sparked by the 1989 release of "4-2-4: The él Records Compendium Of Soccer" on the él label, part of the Cherry Red group. Playing a first track from it just 10 days after the Hillsborough disaster, he commented:
"Next a track from an LP called "4-2-4: The él Records Compendium Of Soccer", with songs in praise of lots of teams and one or two players as well, and a sticker on the front of it reading 'This record was conceived last year, a tribute to the spirit of football. In light of the events at Hillsborough, all profits will go to the Liverpool Football Club Relief Fund.' And in the same spirit of football, I shall try to play you as many tracks from it as possible. Starting with this one, because I'm sorry to see West Ham going into the second division."
Due to the limited availability of Peel show tracklistings from the period, it is not known whether further tracks were in fact played in later shows.
Mike Alway, Brentford fan and guiding spirit of él Records, was subsequently involved in the "Bend It!" series of football compilations that came out on the Exotica label (see below). Cherry Red, co-founded by latter-day AFC Wimbledon director Iain McNay, would re-enter the fray with a "Football Classics" series of CDs focused on songs associated with individual clubs.[3]
Plays
(From 4-2-4: The él Records Compendium Of Soccer, LP, él, 1989)
Bananas!
"A long playing compilation record, protesting about the introduction of identity cards for football supporters."
In the aftermath of Hillsborough, Peel played tracks from the album put together by the Rodney, Rodney and When Saturday Comes fanzines to oppose moves by the Thatcher government to introduce ID cards for fans. The controversial scheme was eventually abandoned after the release of the Taylor Report on the disaster.[3] [4]
Plays
(From Bananas!, LP, Rodney, Rodney!, 1989)
Flair 1989
Peel appears to have played a significant proportion of the 46 tracks on the double LP released by the Confection label in 1989. On 16 November 1989 he also refers to a competition to win copies of it. The Educated Left Foot blog writes:
"This was no greatest hits though instead it's an attempt to capture the spirit of the post war period the records were recorded in. Thus the tracks are all selected for their unique value rather than chart success or the club that recorded them. It's a celebration of the musical maverick and individual which is reflected by the cavalcade of players who graced the cover."[5]
Plays
(From Flair 1989: The Other World Of British Football, 2xLP, Confection, 1989)
1989
1990
Bend It!
Peel is known to have played numerous tracks from "Bend It! 91", "Bend It! 92" and "Bend It! 93" but none from subsequent releases (the Exotica Records website lists at least one further compilation in the series). The label describes the collections in the following terms:
"The Bend It! series was conceived and lovingly crafted by enigmatic record producer Mike Alway. Between 1991 and 1994 Exotica Records released four seminal albums packed with sound bites, commentary and songs celebrating the world of football, which through their scarcity, achieved cult status."[6]
Plays
(From Bent It! 91: How to Resist? Fantasy, Romance, Flair, Football …, CD, Exotica, 1991, until indicated)
1991
30 November 1991:

Les Supporters

: Saint Etienne 76-Allez Les Verts
01 December 1991:

Luis Alberto Del Parana Y Los Paraguayos

: Pele - El Rey
07 December 1991:

Johan Cruyff

: Oei-Oei-Oei-Fantastico Cruyff Barcelona (JP: "I can't tell you who it's by, but it's on the CD Bend It '91 from Exotica.)

27 December 1991 (BFBS)

:

Saint Etienne 76

: Allez Les Verts
1992
(From Bend It! 1992: Exotica Presents … Football À La Carte, CD, Exotica, 1992, until indicated)
1993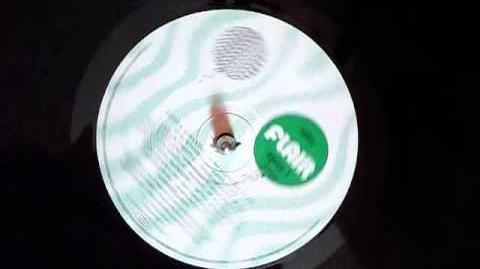 (From Bend It! 93: Soccer-Boppers … Pop Explosion … Football-Style ..., CD, Exotica, 1993)
Spitzenreiter! 22 Goldene Fußballklassiker
Promises "22 Golden Football Classics", focusing on musical gems linked to German football.
Plays
(From Spitzenreiter! 22 Goldene Fußballklassiker CD, Our Choice, 1996)
You'll Never Walk Alone - The Hillsborough Justice Concert
On 1997-05-10, Peel compered the concert held at Liverpool's Anfield stadium as part of the campaign for justice for the 96 victims of the Hillsborough disaster in 1989.[7] He subsequently played several tracks from the album released to document the event.
After the original verdict of accidental death was finally quashed in December 2012, an inquests jury concluded in April 2016 that the 96 Liverpool fans who died in the Hillsborough disaster were unlawfully killed.[8]
Plays
(From You'll Never Walk Alone - The Hillsborough Justice Concert, CD, V2, 1997. List compiled with thanks to Lorcan's Tracklistings Archive.)
Football Africa
During the 1998 World Cup in France, Peel played at least a couple of tracks from the "Football Africa" various artists album released the same year on the Realworld label. "Les artistes africains chantent le foot" ('African artists sing football'), proclaimed the French-language version of the CD cover.[9] The Sterns online catalogue outlines the idea behind the album:
"Songs by

Youssou N'Dour

, Thomas Mapfumo,

Sam Fan Thomas

, Papa Wemba and ten other artists celebrate the qualification of five African national soccer teams for the 1998 World Cup."[10]
Plays
(From Football Africa, CD, Realworld, 1998. List compiled with thanks to Lorcan's Tracklistings Archive.)
Singing The Blues: The Songs Of Ipswich Town F.C.
Ipswich Town were Peel's local favourites in East Anglia and very much the top team of wife Sheila. Peel had previously played tracks linked to the Portman Road side from Flair 1989 and Bend It 93. His airing of the title track of the club compilation on Cherry Red came after Ipswich Town had beaten Barnsley 4-2 in the play-off final at Wembley to secure a place in the Premier League for the 2000-1 season.
JP: "Alright, it's not a great record, but I've never seen the Pig happier or Suffolk if it comes to that."
Plays
(From Singing The Blues: The Songs Of Ipswich Town F.C. , CD, Cherry Red, 1999.)
See Also
Links
References
↑ See Peel Is Brambles.
↑ Exotica also put out several Manchester United-themed releases,[1] but Peel is not know to have given airtime to any tracks from them.
↑ For further details, see Cherry Red website. Peel is not known to have played many tracks from these club-themed releases, although he was apparently scheduled to pen the sleevenotes for "You'll Never Walk Alone," a CD of songs linked to his favourite Liverpool team.[2] (It has not been confirmed whether he actually did this.) One track that was played was 'Singing The Blues' from 'Singing The Blues: The Songs Of Ipswich Town F.C.' on 30 May 2000.