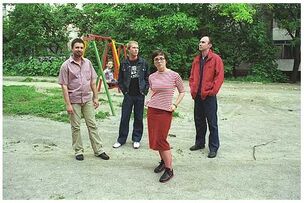 Fotomoto were an Ukrainian electro-pop group formed in 1999 consisting of Olya Volodina (vocals), Sergey Sergeyev (Instruments) and Anton Singurov (Instruments). An extra member Alexander Ivanov later joined the band in 2002 on midi and drum programming. Fotomoto started as a bedroom instrumental project in the Ukrainian city of Zaporozhye and originally consisted of Sergey and Anton. Olya Volodina came later introducing some French female vocal and lyrics, then Ivanov joined the band. The group only released one album (Suranov, A?) in 2003 on the Russian label Snegiri and one single in 2002, which they shared with Workhouse called the Hershel Whiskey 43 on the Jonathan Whiskey label. Since then, there has been little information on the current members of the band and whether they are still together.
Links To Peel
Mike Eardley, brother of Rich Eardley, who later joined the band Melys, sent Peel a CD demo of Fotomoto in late 2000 that he was distributing for the Snegiri label in the UK. Peel played the demo track Je Suis Fotomoto on his 14 December 2000 show and would continue playing the band's demos and later released material throughout the years despite the group virtually being unknown in their own country. After some years of Peel trying to get the band to do a session for his show, the group finally in 2004 saved some money to endure the 70-hour bus journey from the Ukraine across Europe to the UK to record their Peel session. Peel mentioned in his 24 June 2004 show that he just missed meeting the group when they performed their session. However, he thanked them for their gift of a bottle of wine - "Tonight it's going to prove fabulously useful." (England had been knocked out of the Euro 2004 tournament that evening) [1]
A couple of months before his death, Peel commented on the group's unique sound:
"It was just the unexpectedness of it that appealed to me. Most music I get from eastern Europe tends to be rather grim metal stuff, not awfully good, and when you see the bands live - of course this is a gross generalisation - there's always a kind of cabaret approach. There's always someone in the band dressed as a clown or a monk, and the vocals are always terribly theatrical." [2]
In an Observer article by Matthew Collin, published on January 23rd 2005, Fotomoto singer Olga Volodina expressed her sadness at the death of Peel in 2004:
"Not long after their session was broadcast, Peel was dead. His passing was particularly felt among bands who hadn't yet (or might never) become successful, and who still relied on the veteran DJ as their only outlet to the world. For who would play such records now? Fotomoto were among them, and they were devastated by his death. They had admired him so much that they had even used a sample of his voice on one of their early tracks. To them, Peel wasn't a rock'n'roll institution, admired but rarely listened to - he was a vital force for good, and a man who exemplified all that was best about Britain. 'We are grieving,' Volodina emailed me to say. It is a heavy loss." [3]
Sessions
1. Recorded: 2004-06-16. Broadcast: 21 July 2004
Edmund / La Planet De Gopak / Le Sport La Musique / Kes Buits De Georgiennes
Other Shows Played
2000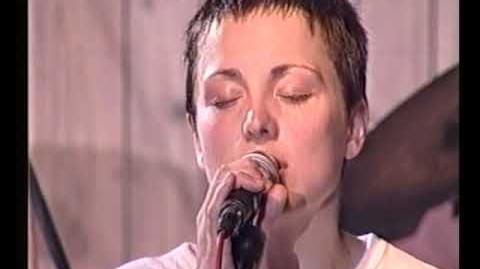 2001
2002
2003
2004
See Also
External Links