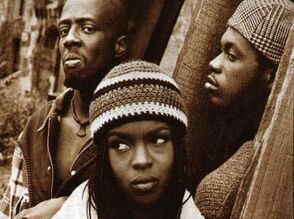 The Fugees (formerly Tranzlator Crew) were an American hip hop group who rose to fame in the mid-1990s. Their repertoire included elements of hip hop, soul and Caribbean music, particularly reggae. The members of the group were rapper/singer/producer Wyclef Jean, rapper/singer/producer Lauryn Hill, and rapper Pras Michel. Deriving their name from the term refugee, Jean is Haitian, while Pras and Hill are American.
The group recorded two albums—one of which, The Score (1996), was a multi-platinum and Grammy-winning success and contains their hit single "Killing Me Softly"—before disbanding in 1997. Hill and Jean each went on to successful solo recording careers; Michel focused on soundtrack recordings and acting, though he found commercial success with his song "Ghetto Supastar".
Links To Peel
Peel played tracks from the group's debut album, Blunted On Reality, plus invited them to do two session for his show, 1994 and 1996. Once the group became successful with their second album, The Score, in the spring of 1996, Peel played less of their material and wasn't interested in their successful solo careers in later years.
Sessions
1. Recorded: 1994-09-08. Broadcast: 14 October 1994. Repeated: 27 May 1995
I Shot The Sherrif (Fugees Live) / Rebel Rapper / Hip Hop Music / Tranzlator Jazz
2. Recorded: 1996-02-22. Broadcast: 22 March 1996. Repeated: 08 June 1996
Haitian In England / Blame It On The Sun / Freestyle
Other Shows Played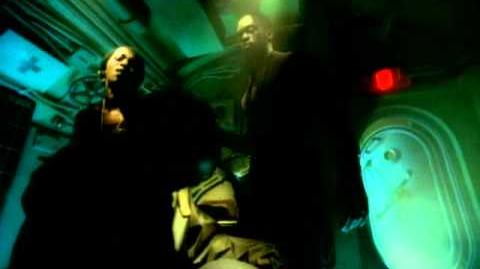 1994
05 March 1994: 'Temple (CD - Blunted On Reality)' (Columbia)
25 March 1994: 'Nappy Heads (CD - Blunted On Reality)' (Ruff House) (JP: 'I particularly care for the little imitation of Louis Armstrong doing 'Wonderful World' at the start of that. Always one of my least favourite records right up there with Peter Sarstedt's 'Where Do You Go To My Lovely'. Perhaps you're too young to remember that if you're really lucky.')
02 April 1994: Recharge CD: Blunted On Reality RUFF HOUSE C 57462
1996
See Also
External Links
Community content is available under
CC-BY-SA
unless otherwise noted.