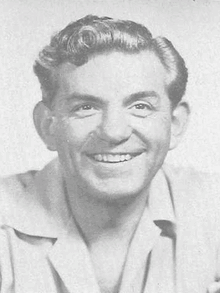 George Britton (19 October 1910 - 12 February 2010) was an American singer, actor, and guitarist of Irish and Pennsylvania Dutch descent. A classical bass-baritone, he had an active performing career in operas, concerts, and musicals during the 1930s through the 1960s. As a stage performer he is best known for succeeding Ezio Pinza in the role of Emile de Becque in the original Broadway production of Rodgers and Hammerstein's South Pacific. He portrayed the role for two years opposite Martha Wright as Nellie Forbush.
Britton began performing concerts of folk music in the 1950s, accompanying himself on the guitar. In 1957 he cofounded the Philadelphia Folksong Society and the Philadelphia Folk Festival in 1962. In the 1960s his career moved primarily into performing folk music. He also taught guitar and voice at his studio, the George Britton Folk Studio.
Links To Peel
The German band FSK gave Peel a copy of George Britton's Pennsylvania Dutch Folk Songs record sung in a German dialect, which influenced the group to produce their fourth Peel session in the style of Britton's music which combined yodelling with acoustic guitar.
Peel mentioned on his 18 April 1988 show that FSK found it difficult to understand George Britton's lyrics in the Pennsylvania Dutch Folk Songs record, because of its unique German dialect and then played a track from the record on his show. At the end of the record, Peel thought it sounded like he was singing in a heavy Geordie accent.
The Pennsylvania Dutch (Pennsilfaanisch Deitsch) speakers are a cultural group formed by early German-speaking immigrants to Pennsylvania and their descendants. The word "Dutch" does not refer to the Dutch people (Nederlanders) or their descendants, but to Deitsch (in dialect) or Deutsch (in German). Most emigrated to the U.S. from Germany or Switzerland in the 17th and 18th century. Over time, the various dialects spoken by these immigrants fused into a unique dialect of German known as Pennsylvania German or Pennsylvania "Dutch". At one time, more than one-third of Pennsylvania's population spoke this language.
Shows Played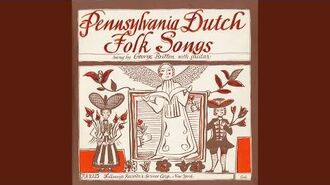 1988
18 April 1988: Unser Saiwi (10" - Pennsylvania Dutch Folk Songs) Folkways
External Links