Jan
5 Edinburgh, Nite Club: Fire Engines, Boots For Dancing [1] [2] [3]
19 Aylesbury Friars: Dolly Mixture, Capital Letters, Dexy's Midnight Runners [4] [5] [6] [7]

Feb
1 or 3 Norwich: unknown venue, with Running Dogs [8]
2 Manchester University: John Peel Roadshow, with Diagram Brothers, Elti Fits [9] [10]
16 Leicester Polytechnic: John Peel Roadshow, unknown bands [11]
22 Lancaster University: John Peel Roadshow, with Blast, Pharaohs [12] [13]

March
2 Nags Head, Wollaston: UK Decay [14] [15]
7 Leeds University: John Peel Roadshow, bands not known [16]
9 Manchester Polytechnic: John Peel Roadshow with Elti Fits, Diagram Brothers [17] [18]
unknown date London Venue: Wilko Johnson [19]
21 unknown venue, Retford, Nottingham: John Peel Roadshow with Holly & The Italians [20]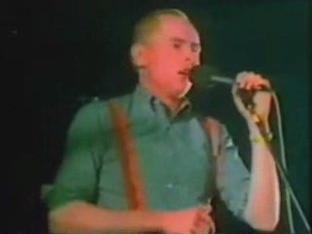 April
2 Paris Theatre, London: Undertones, A Certain Ratio (The gig was recorded for the BBC In Concert programme of 19 April 1980, which Peel introduced after pre-recording his own show for 02 April 1980. [21] [22] [23]. Peel's intro to the In Concert programme suggests the recording took place at the Paris Theatre not the Rock Garden, as he claimed on his own show.)
12 Middlesborough, Rock Garden, Newport Road: John Peel Roadshow [24]
24 Belfast, Ulster Hall: Outcasts, Moondogs, Ruefrex, Rudi, Big Self [25]

May
2 Bristol University: Various Artists, Stingrays [26] [27]
17 Edinburgh, unknown venue: Metropak [28]
26 "Pinkpop", Burgemeester Damen sportpark, Geleen, Holland: Garland Jeffreys, Raymond van het Groenewoud, Joe Jackson, Specials, Van Halen, J. Geils Band, Jam [29]

June
5 The Bell, Horden, nr Sunderland: Toy Dolls [30] [31] [32]

July
4 London (venue unknown) Basement 5, Delta 5 (Peel only saw Delta 5 and had to leave before Basement 5) [33]
7 Moonlight Club, Hampstead, London: Birthday Party [34] [1]
26 Milton Keynes Bowl: The Police, UB40, Squeeze, Tom Robinson's Sector 27, Skafish [35] [36]

Aug
16 Edinburgh, Nite Club: John Peel Roadshow, with Cheetahs and Positive Noise [37]
22 Electric Ballroom, Camden, London: Splodgenessabounds [38]
Sept
13-14 Futurama 2, Queens Hall, Leeds: U2, Echo & The Bunnymen, Soft Cell, Siouxsie & The Banshees, Psychedelic Furs, Altered Images etc [39], [40]
23 Birmingham Star Club: Nightingales (filmed for the Arena special Today Carshalton Beeches ... Tomorrow, Croydon).

Oct
3 Braintree College Of Further Education: Passions [41] [42] [43] [44]
17 Portsmouth Locarno: Gang Of Four, Au Pairs [45]

Nov
1 Manchester Polytechnic: John Peel Roadshow / City Fun fanzine event. The Fall, Orange Juice [46] [47]

Dec
6 Preston Poly: John Peel Roadshow with the Blank Students [48]
13 Bury St Edmunds: Unknown venue. Peel played some records. Bands may have been on the bill also. [49]
References
↑ Ken Garner, The Peel Sessions, p. 108