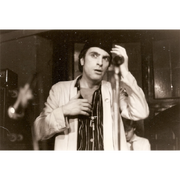 "Well, this is the best record in the world for this week, from the Golinski Brothers on the LP Vaultage '79 on Attrix Records, this is called "Bloody". People have been given the OBE for less, a lot less, and I shall be very happy to have it on a loop so I could listen to it again and again and again after the programme as I drive out to the mountain vastnesses of Wallingford." (02 January 1980)
The Golinski Brothers are a power pop / punk band from Brighton, West Sussex. Their original lineup featured guitarist Robert (Bob) Golinski (d. 24 Aug 2020, age 60), later a respected barrister [1], who played with the group at a 'Resurrection' gig in 2009 [2] and who recorded a CD with other members of the legal profession under the name Red Corner. [3]
The band only appeared on two official releases, the Attrix compilation Vaultage 79 (Another Two Sides Of Brighton), performing 'Too Scared' and 'Bloody', and a 7 inch release of the latter song, backed by 'Toy', on Badge in 1980, yet it was 'Bloody' which assured them a place in Peel's affections. He took to the song instantly (on his first play, he remarked, "I should be very proud indeed if I'd done that"), played it repeatedly on both releases, and it would surface from time to time in his shows over the years, usually in response to requests from listeners who could only remember the opening line ("I'm gonna go where they've never seen snow / Send my giro to Cairo.") However, John had nothing but the highest respect for the song, he would sing it when he neglected to bring it with him to the studio (e.g. on 17 December 2002), and two copies of it were found amongst the singles in John Peel's Record Box after his death.
Playing the record on his 6 Music radio programme on 27 August 2010, Peel's son Tom Ravenscroft recalled, "When I was a kid it was the only time I was allowed to swear was when I was singing along to that song. Hence it got played a lot in our house."
The song can be found at the end of this post with a typically professional Peel intro....well, y'know...with Marc Riley and Mark Lamarr.
Festive Fifty Entries
Sessions
Shows Played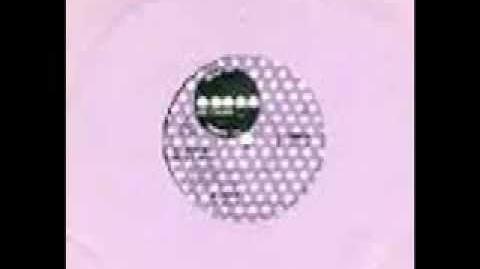 1979
1980
1981
1984
03 March 1984 (BFBS)

: Bloody (7") Badge BAD 6
1996
20 March 1996: Bloody (7") Badge BAD 6 (Peel initially plays the wrong side by mistake)
1997
1999
2003
External Links
Footnotes